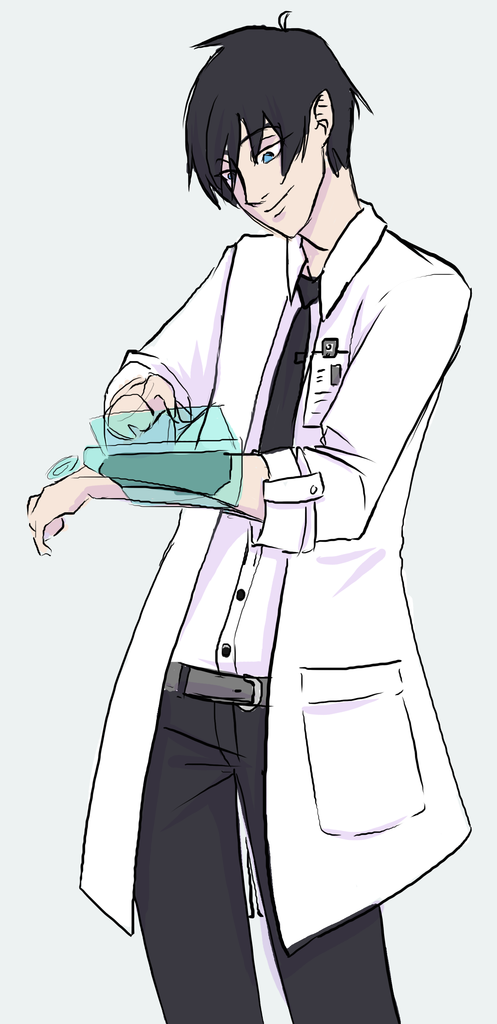 Full Name
: Coen Mire
Pronunciatio
: Coh-Ehn
Sex
: Male
Race/species
: Half Human (other half disclosed)
Age
: 25
Orientation/Sexual preference
: Straight
Heigh
t: 6ft (182cm)
Weight
: 170lb (77 kg)
Eye color
: a light blue color with almost a translucent look to them.
Glasses
: He wears glasses at night for reading sometimes when he uses the computer for long periods of time
Body build
: He is rather slim, but he does have strength, built more for speed than anything
Hair color
: Black with a tint of deep blue
Hair length
: mid length, it comes to about the middle of his ears. But slightly shorter in the back.
Hair style
: His hair is slightly messy, but soft in appearance.
Skin
: cool light skin
Complexion
: He has a fair complexion but he has cool undertones. You can make out his veins slightly on his arms
Scars
: part of his left ear is chipped
Birthmarks
: inner thigh, about the size of a quarter
Tattoos:
strange tattoo with some sort of animal skull, feathers dripping off the sides. Three stars are above it. Located on his left upper arm.
Current faith
(religion): Animist
Current superstitions/quirks
: He apologizes to inanimate objects quietly if he bumps them or wants them to work.
Marital status
: Single but committed to his work
Occupation
: Lead scientist in genetics department
Good habits
: Bathes frequently, never leaves lab equipment out or dirty
Bad habits
: Could probably get out more and eat better
Abilities
: He is ok with light manipulation, usually only used to camouflage himself on his way home or in sketch situations.
Special skills
: He can sit extremely still for long periods of time. Good at puzzles, especially memory puzzles.
Hobbies
: He likes to play games and build models.