"Art and love are the same thing: It's the process of seeing yourself in things that are not you."
Themesong:
Suitcase - The New Electric Sound
---
Name
Ireland Rosalie Wilson
Nickname
Irie - close friends & family - preferred
Age
Nineteen
Extracurricular
Artist
Sexuality
Straight
---
Likes
Museums || Coffee shops || Road trips || Partying || Shopping || 80s cult classics || Primary colors || Dancing || Exploring new places || Coffee dates || Plants || Nutella gelato || Pastel colors || Going to the beach || Naps || Organized disorder
Dislikes
Neat freaks || Being told what to do || Bullies || Racism || Small towns || Pessimists || Jerks || Licorice || Seafood || Boring people
Fears
Being alone || Getting into legal trouble in a foreign country ||
Dreams
Have art featured in New York's MOMA || Live in South America || Own her own gallery || Fall in love
Talents
Art || Gardening || Sneaking around
Hobbies
Long boarding || Painting || Partying || Gardening || Activism
Secrets
Used to be an avid shoplifter || Lost virginity at a rock concert
---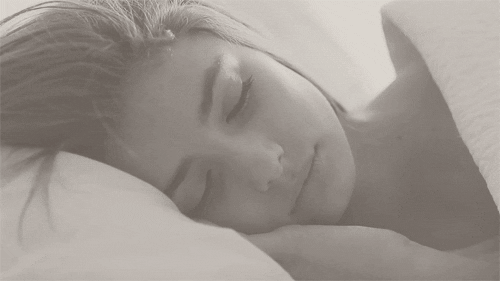 Personality


Ireland is a very friendly and outgoing individual. She loves getting to know people but she often gets bored, both with her surroundings and the people she surrounds herself with. Ireland always has a desire for something new, and hates routines. She gets bored and frustrated easily, leaving her apartment littered with unfinished art projects everywhere.

Ireland is caring and will always volunteer to be the shoulder to cry on. She is easily affected by others and hates when people are sad. That being said, Ireland doesn't like to reveal her true emotions that often. She'll keep to herself unless she feels she needs to share what's on her mind. She can be passive aggressive when she's in a mood and unapologetic, but she'll eventually take responsibility for her actions. She finds it hard to admit it when she's wrong, but she'll give credit where it's due.

Ireland is a passionate girl. She's a dedicated activist and won't back down from a challenge. She gets a sense of satisfaction every time she wins, and not to say she's a sore loser, but she definitely gives her all in what she does and she's disappointed when she achieves less than superior.

She's not one to keep her mouth shut, and if she disagrees with something, she will absolutely tell you. She doesn't let intimidation stop her from doing what she wants, and she won't endure bad treatment if it's imposed upon her. She'll call someone out if they're being a jerk and stand up for her friends if they're being treated poorly. Ireland believes everyone is equal and nobody should be treated like they aren't a human being.



---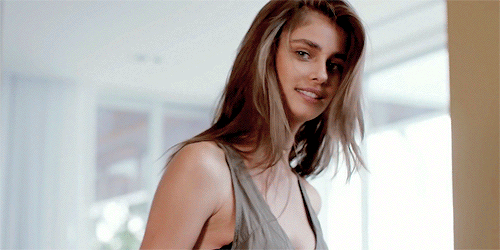 Place of Origin

Chicago, IL


History


Ireland was born in Chicago, IL into a loving home. She was a privileged child. She went to the best school, had the best meals and had the best opportunities. Ireland never felt a reason to be sad or ungrateful growing up. She was a "perfect child" as her teachers would say. She got straight A's and excelled in all her extracurriculars. It was when she was 7 that she started painting, and it didn't take long for her to reveal her talents. She was praised for her abilities and regularly featured in local art shows.

Her life took a turn for the worst during her freshman year of high school. Always the "goody two shoes", Ireland had had enough. Her happiness slowly slipped away from her during middle school and she snapped, lashing out at her former friends and family. She'd stay out late, hang with the wrong crowd and participate in illegal activities. Shoplifting had become one of her most active hobbies. Ireland's family was well off, and she had no need to steal, but she found excitement and thrills in the criminal act.

When she turned 17, Ireland dated her first boyfriend. Charlie was 18, a drop out from her high school and often labeled as a low life. Ireland wasn't entirely attracted to his personality. It was one of those things that just happened, and nobody knew when or why. She stuck with him, often accompanying him as his partner in crime. She started to think she was in love and grew attached to him. This came as a surprise because Ireland was never one to stick to something so long. Unbeknownst to her, Charlie was only using her for sexual favours, and had no intention of carrying on the relationship beyond the year they were together. Charlie skipped town one day, never saying goodbye to Ireland. She was heartbroken and in a angry fit, she got caught stealing from Nordstrom. This experience snapped Ireland back to reality and she completed the rest of her senior year online.

She used her feelings from the breakup to inspire a painting. On a whim, she applied to NYAFTA and her painting sparked the attention of the dean of admissions. Needless to say, she got in and Ireland was ecstatic and beyond relieved to escape Chicago. She needed a change of scenery and she knew New York was where she needed to be.