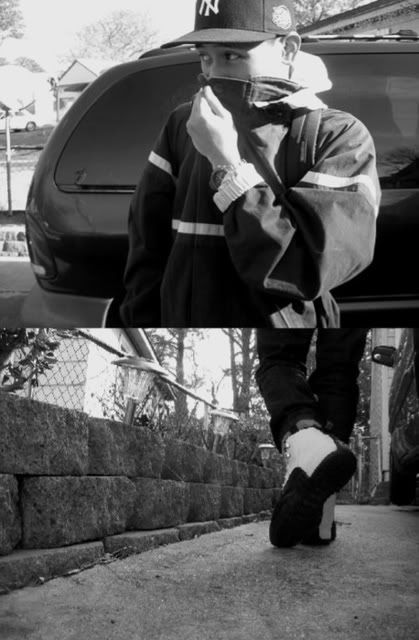 ⌈Name⌋ Johnathan Tyler Rodriguez

⌈Nicknames/Stage Name⌋ John, Ty, etc.

⌈Age⌋ 24

⌈Gender⌋Male

⌈Sexuality⌋Straight

⌈Hometown/City⌋Virginia Beach, Virginia

⌈Dream Career⌋ Professional Choreographer

⌈Current Career⌋ Dance Teacher

⌈Appearance⌋ John stands at an average height of 5 feet and 8 inches, weighing approximately at 155 lbs. He has very dark brown eyes, close to black, and hair that it cut close to his scalp. His dark eyes may appear distant upon first meeting new people, or sometimes even intimidating. He has tanned skin, and a face clear of acne or scars. His outfit consists of loose fitting jeans, his Addidas sneakers, and an over worn short sleeve shirt. Occasionally, only when he is teaching or playing basketball, he throws on a pair of sweat pants and a sleeveless shirt.

⌈Personality⌋ When it comes to meeting new people, John is pretty much open to it. Unlike most, he isn't very social, and is able to survive without depending on his friends. Despite this, he likes having people he can trust and depend on around him. He is pretty practical in life, but doesn't let that affect the way he treats other people. He is loyal and honest to the people he loves, and would always have their back no matter the situation. He doesn't like lying to them either, especially being used or deceived by them. His friends often come to him when looking for help or advice, knowing that he'd always tell the truth. He has a sarcastic sense of humor, but knows how to take a joke and let loose once in a while.
Other than dancing, John also enjoys playing sports. Back in high school, John played for his school basketball team. He also picked up skateboarding, and ice hockey too. He was fairly good at all three sports, but nothing could compare to dancing.

⌈History⌋ Born on the small state of Virginia, John was youngest of three children. He had two older brothers, Nathan and Jacob, who were nearly 5 years old when he was born. His mother worked as a nurse in a nearby hospital, and his father worked as a local policeman. They grew up in a small house near the city, and John and his brothers all shared a room together. He was first introduced into dancing when he was only 6 years old, when his mother had signed him up for a local dance class. His mother had signed him up simply out of a whim, but it immediately turned into something more, it turned out to be something that John was extremely good at.
In high school, John joined all the clubs and activities based on dancing. He explored all the different types, and eventually found Pop N' Lock to be his favorite. He competed at all the local competitions, and joined his school's dance team for all the 4 years of high school.
Unlike his brothers, John wasn't very smart when it came to school. He didn't have grades near enough to become a successful lawyer or doctor like his parents dreamed of. In addition to that, he didn't even want to become a lawyer or doctor. He wanted to become a professional choreographer.

⌈Been in New York for...⌋ Almost 3 months

⌈Roommates⌋ To be edited.

⌈Additional Information⌋ He just moved to New York about 3 months ago, and lives in a small apartment in the upper east side. He currently makes a living by working as a dance instructor at multiple schools.