Name:
Ellemiah Amelia Drache
Nickname:
Ellie, Elle, Mia
Age:
Seventeen
Gender:.
Female
Sexuality:
Lesbian
---
---
Height:
5'1"
Weight:
106lbs
Eyes:
Left eye teal right eye light violet
Hair:
Brown with red and blonde highlights
---
---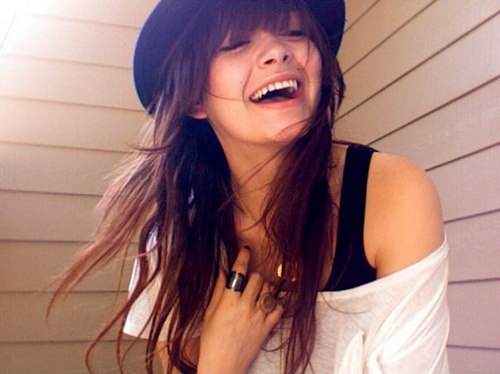 Personality:
Ellie is a quiet girl, keeping to herself more then being sociable like her parents would like her to be. Its not easy being part of the Drache family, shes always feeling the pressure from her parents. With her older siblings gone or dead shes the last one to keep the Drache line and alot of people want her killed because of this. Shes always afraid of what could happen, her anxiety and worry clearly shows on her face.
She loves to draw and play the piano, music always has been one thing to keep her more focused and not thinking about a hundred things at once. She is on the verge of adulthood and her parents want her to find a mate but she doesn't want to be with a boy, she has always felt more towards other girls but she has yet to tell her parents. Knowing them they'd force her to marry a boy.
Sometimes when she just wants to get away she climbs out her window and shapeshifts into a black tiger, running away from everthing. Letting her tiger take over and her mind go free, she could go for hours but then her parents will send a search party out. Shes heard of Circle Daybreak and is very intrigued by it butshes afraid to let down her family, shes afraid to be rebellious like her older sister. She would only get so far before they came after her, screaming and kicking.
Nothing would end well if she decided to rebel but its always in the back of her mind, especially when she is in her tiger form. Sometimes she just wants to run, keep running till shes far far away.
---
---
History:
Wip