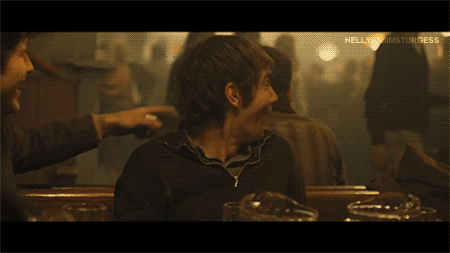 ---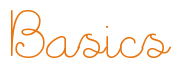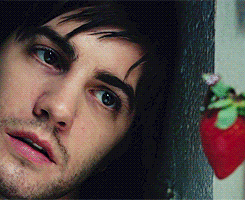 Name:
Jude Thomas Yeatz
Age:
26
Race:
Human
Occupation:
Gardener
Income:
Average
---

Appearance:
Jude is a man who dresses for comfort. He enjoys wearing heavy jackets and grey tees. He often wears jeans and sneakers and since he isn't all that high up in society he never dresses all that fancy but he does have a suit and tie lying around in his apartment somewhere. Jude is a strong man, he's tanned from working in the sun all the time and is often found with dirt under his finger nails. He likes to shave but sometimes grows lazy and lets a beard come out, he can never seem to decide if whether he looks good with it or not. Jude has a few scars here and there from his adventures, one in particular is on his chin, he was in a car accident when he was a teen and had broken quite a few bones. He has a tattoo on his shoulder of a dragon, something he had gotten when he was young and thought tattoos made him cool. It means nothing to him now and he just happy he had it done by a good tattooist.

Personality:
Jude is a dreamer, he is often lost in thought and wondering things when really he should be paying attention. Because of this Jude has a terrible sense of direction and he is quite scatter brained. He's always loosing things and finding them late having completely forgotten this thing was lost in the first place. Jude is a kind soul and he would do most anything for his friends, but the problem is that he has trouble making them. This is because Jude hangs out with people who don't share the same interests as him. Often he'll go to bars with his work mates after their shift and they will talk about fantasy football and all those other sports of which Jude couldn't care less about. In all honesty he would rather be at home with a beer and a nice book. Jude loves to read just about anything, from romance to true crime to Japanese manga; what ever he can get his hands on.
However Jude is a social person, he does enjoy long deep conversations with people, whether it be man or woman. He tries to go out to gathering that have to do with writing and other such things as spirituality. Jude has always wanted to be a writer and in his apartment notebooks upon notebooks are filled with his thoughts and musings. The only problem is that he can never seem to finish a story no matter how hard he tries, he always gets distracted and goes on to write something else. Jude is a very open minded individual but he does not believe that such things as witches and vampires exist. Those creatures are only for stories.

Likes
Reading
Writing
Women
The Beatles
Art
Travelling
Working Hard
Success


Dislikes
Writers Block
Fantasy Football
Being Drunk
Being at Sea
Carrots
History:
Jude grew up never knowing his mother. She had died giving birth to him and so his only influence in life was his father, Adam. Adam loved his son with all his heart, he saw his lovely little wife in his son and he vowed to take care of the boy and raise him right. He had been named after his wife's favourite song which was Hey, Jude. Adam taught his son to care for himself even as a young boy, teaching him how to cook and how to take apart and fiddle with basic appliances. Jude however was a poor student as he was always lost in thought but eventually with the patience of a saint he taught the boy most everything he knew. Adam was proud to see his son graduate on the first try (He'd had his doubts) and was even happier when Jude found a job with a landscaping company. Adam was proud that his son was making something of himself and he died a happy man, and went to join his wife in their plot in the grave yard.
Jude was never terribly sad when his father died, he missed him of course but he knew it was a natural thing and he was hopeful that perhaps now he and his mother were reunited, and so Jude has no direct family other than a few distant cousins who live in Ireland but he is never in contact with them, Jude is quite content on his own.