xxxxx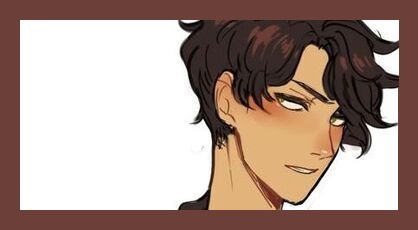 XX
XX
XX
XX
XX
XX
XX
XX
XX
XX
XX
XX
XX
XX
XX
XX
XX
XX
XX
XX
XX
XX
XX
XX
XX
XX
XX
XX
XX
XX
XX
XX
XX
XX
XX
XX
XX
XX
full name - callum ; age - nineteen ; preference - men & women
face claim - n/a ; creator - cl.love
xxx
xxx
xxx
You were only waiting for this moment to be free...
xxx
❋
XX
A p p e a r a n c e
Callum has been trained from birth to be a soldier capable of protecting the crown princess, and that fact shows in how he holds himself. Callum is tall, standing at the same height as Prince Bertrand, and his posture is always perfectly straight. He is strong from consistent combat training and the clothes he wears are often form-fitting, making this strength evident. Callum holds himself like someone who is always on edge- feet apart, one hand often resting on the hilt of his sword, eyes peering through every possible threat to the Princess. Callum is handsome, with sun-kissed skin spotted with scars from many a practice duel, dark hair that stays curled no matter how much Deryn fusses over it, and golden eyes as sharp as those of an eagle. His hands are calloused, his lips are chapped, his eyes have bags beneath them no matter how much sleep he manages to get. He always appears calm, collected, and elegant- but sometimes, when that rare smile makes itself seen, Callum glows like a firefly lighting the night.
xx
XX
P e r s o n a l i t y
As a child, Callum was sweet and personable, and made easy friends with the royal heirs. However, he was always aware of his place in the hierarchy, even so young, and he was careful to keep his opinions to himself. As he grew older and his training became more intensive, the King became worried that Callum's sweet nature and, more so, his attachment to Princess Deryn, would get in the way of his duties as a soldier. The King ordered Callum to distance himself from the Princess and from his emotions. This became easier after the Queen's death, when grief seemed to swallow him whole. Now, Callum is polite and courteous to others, but distant- he no longer allows himself to act so familiar with the Princess or Prince Bertrand, no longer allows himself to cry in front of others, no longer allows himself the pleasure of being carefree. Callum is kind, but many will see only the cold soldier in him.
xx
XX
H i s t o r y
Callum knows little of his parents, only that his mother was a palace servant named Lily who kept to herself and barely spoke at all. He has heard no stories of her- save the story of his birth and her death. She smiled even as she died, according to the girl who had helped her deliver, and had spoken his name throughout the delivery like a prayer despite not yet knowing if her child would be a boy or a girl. She died with her own blood on her hands and not a penny to her name, with no one at all to remember her fondly or even at all. The story fascinated Callum as a child, it being the only story of her he had, but as an adult he can see the tragedy within- his mother was not loved.
xx
Callum grew up a commoner among royalty. He learned quickly the weight of that fact, though youthful innocence overshadowed that weight for much of his childhood. Under the care of the Queen, Callum was allowed to play at the side of Princess Deryn, and Callum came to see both Deryn and the Queen as his family. After all, they were all he had, save Prince Bertrand. Bertrand was a special case. Callum always knew his love for Bertrand was different from the love he had for Deryn, and for the Queen. As he grew older and realized love was much more complicated than people made it seem, Callum learned that love carried a weight of its own, a weight that often led to sorrow.
xxx
Callum's realization that he was in love with Bertrand the way Deryn was supposed to be (the way that Deryn very clearly wasn't, at least not yet) was quickly followed by the death of the Queen. It was sudden, unforseen. Tragic. The kingdom wept for their Queen and so did Callum, who poured his anger and grief into his training as a knight. Due to both his grief and the wishes of the King, who insisted Callum's fondness for the Princess would hinder his duties as a knight, Callum learned to distance himself from her and his emotions. His body grew in strength and his mind became a fortress, wall after wall building up to create the calm, collected, and obedient mask he now wears.
xx
❋
xxx
character sheet and content by cl.love
xxx
xxx
xxx
xx