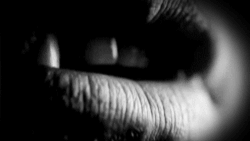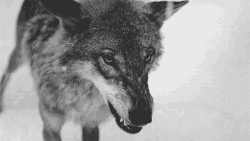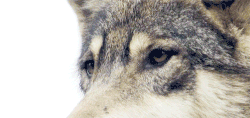 With it's intense heat, the desert doesn't seem to be a very practical place to put a city, but still, in the middle of the sweltering desert, Las Vegas thrives. It is known above all other cities for it's nightlife because when the sun goes away, it's residents come out to play. And boy do they play. What better place for the creatures of the night to thrive then in a city that is more alive by the moonlight then it is by the sunlight?

See, Sin City is owned by these "creatures of the night", quite literally. On one side of town, lives a pack of werewolves who own every major casino, hotel, and small restaurant in the city. On the other side of town lives a coven of vampires who lay claim to every nightclub, shopping center, fancy restaurant, and strip joint.

These two groups hate each other with a dangerous passion, creating an ugly rivalry that stretches back ages. It's a dark world that exists right under the noses of thousands of humans, all of whom are too distracted by neon lights to notice a thing.

What happens when these two feuding sides collide? Will it cause a dangerous, deadly war? Or maybe something else entirely unexpected? Anything's possible in the City of Lights.




Taken by Desire99600
Girl One || Age: Appears 17 (113) || Werewolf || Falls for Boy Two || FC Emily DiDonato
Taken by Desire99600
Boy One || Age: Appears 23 (119) || Werewolf || Falls for Girl Two || FC Henry Cavill

Taken by The Toxic Cereus
Girl Two || Age: Appears 21 (173) || Vampire || Falls for Boy One || FC Phoebe Tonkin

Taken by The Toxic Cereus
Boy Two || Age: Appears 21 (171) || Vampire || Falls for Girl One || FC Ian Somerhalder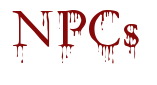 TBA
---
---
Taking place in...
Arcs are bundles of posts that you can organize on your own. They're useful for telling a story that might span long periods of time or space.
There are no arcs in this roleplay.
There are no quests in this roleplay.
Here's the current leaderboard.
There are no groups in this roleplay!
Welcome home, Promethean. Here, you can manage your universe.
Arcs are bundles of posts from any location, allowing you to easily capture sub-plots which might be spread out across multiple locations.
You can create Quests with various rewards, encouraging your players to engage with specific plot lines.
Settings are the backdrop for the characters in your universe, giving meaning and context to their existence. By creating a number of well-written locations, you can organize your universe into areas and regions.
Navigation
While not required, locations can be organized onto a map. More information soon!
There are no groups in this roleplay!
By creating Collectibles, you can reward your players with unique items that accentuate their character sheets.
Once an Item has been created, it can be spawned in the IC using /spawn Item Name (case-sensitive, as usual) — this can be followed with /take Item Name to retrieve the item into the current character's inventory.
Give your Universe life by adding a Mob, which are auto-replenishing NPCs your players can interact with. Useful for some quick hack-and-slash fun!
Mobs can be automated spawns, like rats and bats, or full-on NPCs complete with conversation menus. Use them to enhance your player experience!
Current Mobs
No mobs have been created yet.
Locations where Mobs and Items might appear.
You can schedule events for your players to create notifications and schedule times for everyone to plan around.
Add and remove other people from your Universe.
The Forge
Use your INK to craft new artifacts in Nightlife. Once created, Items cannot be changed, but they can be bought and sold in the marketplace.
Notable Items
No items have been created yet!
The Market
Buy, sell, and even craft your own items in this universe.
Market Data

Market conditions are unknown. Use caution when trading.

Quick Buy (Items Most Recently Listed for Sale)
None
Discussions
Topics

Replies
Views

Last post
Most recent OOC posts in Nightlife