---
---
"Difficult roads often lead to beautiful destinations"
X
Name:
Cenna Wenlyn
Nicknames:
Wen
Age:
23
Gender:
Female
Sexuality:
Spaghetti Straight
Ethnicity:
French Russian
---
---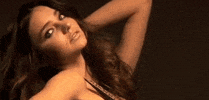 "It's not the future you're afraid of, its repeating the past that makes you anxious."
Appearance:
Cenna stands at 5'5 even, with a runner's physique. She has an oval face, and high cheekbones. Her eyes are large and hazel, that are framed by long lashes. Her hair is a golden brown and falls to just below her shoulder blades, though she usually wears it in a braid. She generally dresses in black skinny jeans, and brightly colored tanks.
---
---
"Life isn't about avoiding the bruises, it's about collecting the scars to show you lived"
X
Personality:
Personality:
Cenna comes off as very grave and distant at first, if only because she rarely cracks a smile. She finds herself biting her tongue a lot only because her personality that can be misconstrued as bitchy. She has a dry sense of humor, but a big heart. Cenna is fiercely independent, extremely ambitious, persistent, and determined.
Cenna is also very flexible she is able to re-survey any situation and take a different approach if necessary, which sometimes makes her come off as manipulative though that is not her intent. She is the clearest of thinkers, looking at a project from all sides and putting forth some logical and well-thought-out ideas. She tends to bring her objective reasoning and big-picture ability to the table. While some may perceive all this logical thought as cold and unemotional, it's simply how Cenna ticks.
All in all Cenna is very deep, intense person, there is always more than meets the eye. She presents a cool, detached, and unemotional air to the world yet lying underneath is tremendous power, extreme strength, intense passion and a strong will and a persistent drive.
Talents:
+Cenna took several gymastic glasses as a child so she is very flexible and she continued her athletic career with Parkour classes
+Cenna is a Vet tech at the local animal hospital so she has medical training
+Cenna speaks French, Russian, and English
+Cenna taught herself via youtube to pick locks
Weaknesses:
-Cenna does not connect with people easily
-Cenna has early stage arthritis in her left hand
-Cenna has limited knowledge with technology
Fears:
*Cenna is terrified of drowning
---
---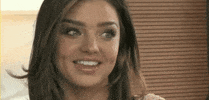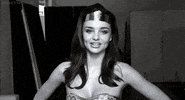 "Life is a story Make yours a best seller"
History:
Cenna was raised by a transvestite woman named
DeeDee
and her wife
Evangeline
. They adopted her and her twin sister
Layla
at the age of 5 from a Russian orphanage while traveling. Aunt D is a Fashion designer, and Aunt Eve is a full time Librarian. Aunt D Traveled a lot so Cenna and Layla spent a lot of time taking classes. Anything to keep them busy. The classes ranged from Gymnastics to Economics. When they turned 18 they moved out together and found a little apartment on main street. Cenna started working as a Barista, and Layla started as a waitress, at the local cafe the Rise and Grind. Things where good. Layla pursued her dream of becoming a architect and Cenna started taking courses to become a Veterinarian Technician. Not long after starting work at the Rise and Grind Cenna was promoted to evening management.
On her second night two men came in and attempted to rob the cafe. Layla attempted to stop the robbers and was murdered in the process. Cenna was shot in the lower abdomen and left to die. She was lucky a passerby heard the noise and called the police. She barely made it to the hospital and her recovery was long and strenuous. When she got out she found that the police had yet to locate the criminals. She dug into the crime, making it an unhealthy obsession until she found the culprits. One of them being a senators son by the name of Jason Williams. He had been a suspect in various other crimes but due to his status there had been no arrests. That is why she joined the Black Cat. She is still searching for a way to bring justice for her sister.
---
---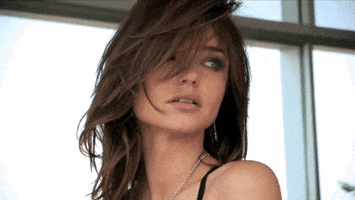 "Stars Cant Shine without Darkness"
X
Other:
Cenna loves animals and is more likely to make friends with them than people.