Suzaku Yu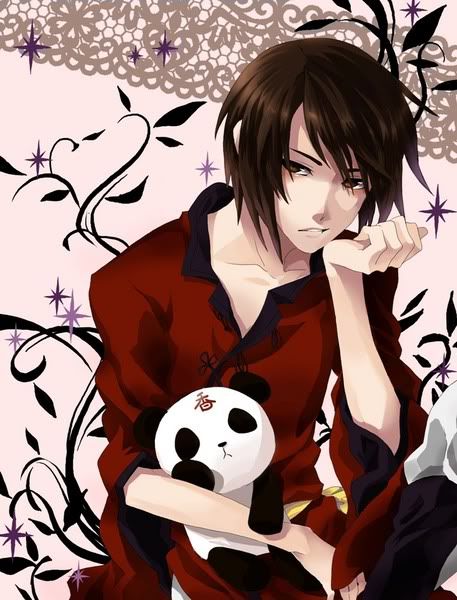 "Bender or not, everyone deserves to use the gifts given to them."
---
Name:
Suzaku Yu
Nicknames:
Phoenix, for he was named after one. Suza, but only by the members of his gang.
Age:
20
Gender and Sexuality:
Male, straight.
Primary Element:
Non-Bender
Suzaku has longish brown hair that has a messy style and matching eyes. He's on the tall side at 5' 10" and has a deceptively thin build. In reality he's 140lbs of pure muscle. He is usually seen wearing a red top that is black on the inside, loose black kung fu pants, and red kung fu shoes. There's also a yellow sash around his waist. There's a long, jagged scar on his back going from right shoulder to left hip.

---
Equipment:
Suzaku is never seen without his sword, a traditional Chinese blade. He also carries around a coin purse, which is tucked inside his top against his back. Finally he is always wearing a jade pendant, which he keeps tucked into his top.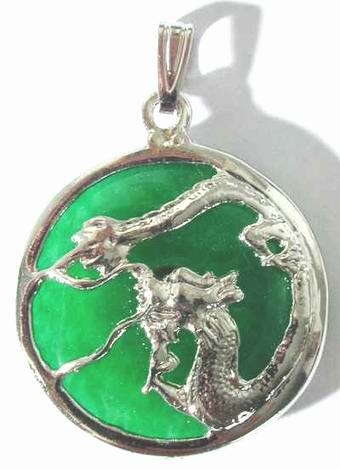 His pendant.
Likes:
Protecting people
His gang
Pandas
Sleep
Benders
Tea
Dislikes:
Chi Blockers
Rival gangs
Spicy foods
Dogs
People with egos
Having nothing to do
Strengths:
Close to mid range fighting
Running and jumping
Reading people
Being light on his feet and quick fingers make him an excellent thief
Lots of street smarts
Weaknesses:
Has no way of fighting at a distance
Lacks stamina
Social interactions
Children
Not so much in the way of book smarts
Personality:
Suzaku is untrusting but as loyal as a dog. He's calm in almost any situation and has enough patience to sit still longer than a rock. He's quiet, thoughtful, and observant. Honor is a big thing to him, so is respect. He's protective by nature, if he trusts you he'll kill or be killed for you. He's blunt and honest to a fault, if you ask him a question, you better want an answer. His sense of justice constantly gets him into trouble and his stubborness and strong will get him out of it. He loves to learn about anything and everything. His biggest fear is falling in love, for he hasn't had the best of luck with women.
Brief History:
Suzaku was born and raised in Republic City, he has never left and has no desire to. His father was the previous owner of the gang, known as the Silver Dragon, so he's been around the harsh gang world his entire life. When Suzaku was thirteen his father died, leaving the gang to his son. The members of the gang automatically listened to him, they had learned to respect him over the years. Two years went by with no problems. Then Suzaku made what he would later call the worst mistake of his life. He fell in love. For another year and a half the women he loved was part of the gang. She was almost as trusted as Suzaku himself. Then one day, after he finally let his guard down around her, she revealed who she really was. The bitch of a rival gang's boss. The first and last he gave her his back, she sliced it open, giving Suzaku his scar. In turn, he killed her before collapsing. The entire experience was scarring, both literally and figuratively, to Suzaku, so he vowed never to love again. But, that is soon to change...