Inspired by:
DC's Suicide Squad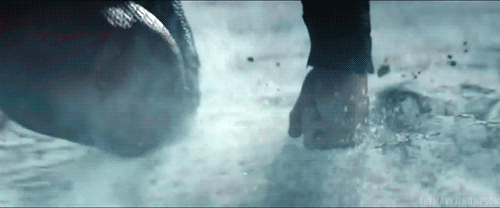 We live in an age of meta-humans and superheroes. Since 2018 they have fought for their rights and societal acceptance and now it finally seems that the "Metas" have gotten it. Now, most of these extraordinary people live very ordinary live, but others have chosen the path of heroism and donned new identities in order to protect what they love from corruption and crime.
But still, there are those that have ended up on the other side of the spectrum. There are Metas who were too dangerous or too unpredictable for the government to let live in the world unchecked. Various institutes, prisons, and even asylums were erected to hold the deadliest and most unstable of Metas. Their walls filled to the brim with Meta hit men, thieves, lunatics, and even a few unfortunate souls who simply struggle to control their powers. It seemed as if these inmates would never see the outside world again, but then Project Redemption, a program designed to use Meta inmates as expendable government agents, was approved to move forward.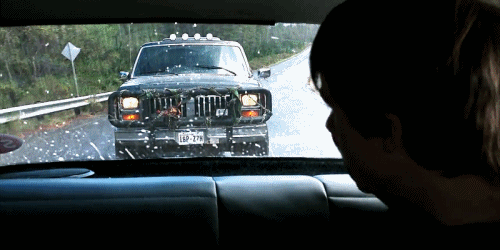 The government combed over the Meta institutes for years, searching for potential candidates for their disposal taskforce. Now, the nominees have been chosen and shipped to a secret underground base where they'll receive extensive training and eventually be sent out onto missions too risky for valuable agents or heroes.
Welcome to the A Team. Try to escape and you die. Disobey an order and you die. Get captured and you die. If you do everything you're told and manage not to get your head blown off in the process, you'll be set free with a squeaky clean record. You will be monitored and trained by Overseers, members of this program that the government barely trusts more than you. Also kiddies, remember something. You all may be super, but you're anything but heroes.
Name: Elena Estrella ‖ Face Claim: Eiza Gonzalez ‖ Position: Head Overseer ‖ Status: Taken
Name: TBA ‖ Face Claim: Tatiana Maslany ‖ Position: Overseer ‖ Status: Reserved
Name: TBA ‖ Face Claim: TBA ‖ Position: Overseer ‖ Status: Open
Name: Daniella Lynx ‖ Face Claim: Shay Mitchell ‖ Position: Team Member ‖ Status: Taken
Name: Syd Oswald ‖ Face Claim: Jacob Young ‖ Position: Team Member ‖ Status: Taken
Name: Max Hill ‖ Face Claim: Chris Pine ‖ Position: Team Member ‖ Status: Taken
Name: Paris Malum ‖ Face Claim: Grant Gustin ‖ Position: Team Member ‖ Status: Taken
Name: TBA ‖ Face Claim: Dwayne Johnson ‖ Position: Team Member ‖ Status: Taken
Name: TBA ‖ Face Claim: TBA ‖ Position: Team Member ‖ Status: Open
(**Will add spots as needed**)

1.) Please acknowledge all the site and RPG rules.
2.) You must reserve a spot before your submit a character. When you reserve, give your desired face claim and their main ability. Reservations last 48 hours unless you ask me for an extension.
3.) As a GM I struggle with certain things, so I'll be looking for one or two co-Gm's I know care about the fate of this roleplay and whom I can trust. If you're interested, shoot me a PM.
4.) This is a literate roleplay. That means I expect proper grammar and correct spelling. I understand the occasional typo, but remember autocorrect is your friend. I also expect at least 400 words every post.
5.) Please make your characters diverse and interesting. I want them to come from different places, have different stories, and possess different and intriguing powers and personalities. This also concerns the face claims. I don't want a crew of all teenage girls or a gaggle of forty something year old men.
6.) If I haven't roleplayed with you before and don't know whether or not I can count on you to keep this roleplay going at a healthy rate, I'll be looking through your past roleplays and characters before I accept you.
7.) Don't be afraid to PM me or post in the OOC if you have questions. When you reserve your character, tell me what super power you would want in real life so I know you read the rules.
8.) Try to post twice a week and if something comes up, just let me know before hand. Remember that your characters are expendable and if we don't hear from you after five days, they'll be cut.
9.) Respect your fellow RPers and take any disagreements to the PMs. If it really becomes a problem you can come to me, but try not to get to that point. Just remember we're all here to have fun.
10.) This will be a mature roleplay so expect violence, cussing, and the sexuals. Viewer discretion is advised.
11.) Please just try to have some fun with this. Isn't that the point? :)
Here's the character sheet. You can take some liberties with the layout, but this is the general info I would like.
Code: Select all

[img]gif of your character[/img]
[img]another gif[/img]
[img]another gif[/img]
[b]Name:[/b] First, middle, and last.
[b]Alias:[/b] What does the world know you as? This could be your codename.
[b]Nicknames:[/b] What do your friend call you? What do you preferred to be called?
[b]Age:[/b] No younger than 17 please.
[b]Birthdate:[/b]
[b]Home Town:[/b] Where were you born and raised?
[b]Sexuality:[/b] Who do you fancy? Men? Women? Both? Neither?
[b]Ethnicity:[/b]
[b]Nationality:[/b]
[b]Notable tattoos/scars:[/b]

[b]Position:[/b] Overseer or Team Member?
[b]Abilities:[/b] List of supernatural abilities with brief descriptions. How much control do you have? Have far can you push them? What are your limitations? I'll be watching for op characters
[b]Skills:[/b] What human skills can you offer the team? Weapons training? High IQ? Skilled actor? Leave it here.
[b]Strengths:[/b] What traits help you get through these times?
[b]Weaknesses:[/b] What could prove detrimental to you?
[b]Fears:[/b]

[b]Personality:[/b] At least one hefty paragraph on your characters personality. No mary sues and remember to keep them interesting. They're convicts, so they're far from perfect.
[b]View on the Program:[/b] Simple. How do you feel about this second chance?

[b]Crimes:[/b] What did you do to get arrested in the first place?
[b]History:[/b] Basic information on your past. How did you end up in this place? When did you first learn how to use your powers? What set you on this path? Was it something in your childhood? Was it a family thing? Let us know! At least two paragraphs with some meat on them!
[b]Anything else?:[/b]
Taking place in...
'Thank god.'
Paris thought. His powers seemed to be working on Syd. A sense of relief washed over him. After the ordeal with Max, Paris was concerned that all of his new team mates might be immune to his allure. But here Syd was, resembling something akin to a smitten puppy with his big brown eyes. It was adorable. Paris smiled. At least now he didn't have to go up against the former CIA agent completely alone. He needed to have at least some fire power behind him. Paris bit his bottom lip, a thoughtful look in his eyes. Would Syd actually stand a chance against Max? Maybe with Paris pulling the strings he'd be a little more secure with his powers and he'd pack more of a punch.
When he heard Jayce's voice, Paris jumped away from Syd and the metallic fist coming towards him. He looked at the two of them, taking notice that the young boy's shield had shattered and some of the debris must've cut his face. Paris shed the kind face he had been wearing with Syd, the expression replaced by an angry twist of a scowl. Could he get a fucking break? This was some major bullshit. All he wanted was someone who could stand a chance against Max. He took several steps backward, still watching intently even after Syd told him to run. Jayce captured Paris' eye and some of the anger in his face melted away. Perhaps this was a good thing. He took a couple more steps back.
With all of his force and a quick prayer, Paris took three strides and jumped, launching himself at Jayce.
'If this doesn't work, I'm fucked.'
Paris landed on the man's torso, wrapping his lengthy legs around his waist and locking his hands around his neck. He held on for dear life and pushed his forehead against Jayce's, forcing him to look into his eyes.
"Max is who you're looking for. He's made you very angry."
Paris frantically sorted through his mind, searching for leverage.
"Max called your mom a dirty druggie. He said it's a miracle you managed to crawl out of the filthy slums you were born into. He said that you aren't even that good of a boxer. You want to find him and prove him wrong. Make him pay for saying that shit."
Paris forced his influence with everything he had. His heart raced with anxiety. If it worked, Jayce would most likely hunt Max down and beat the shit out of him. If it didn't, Paris would probably get sent flying across this holographic forest.
---
Jayce felt the impact of Paris' jump. It was like a pillow being thrown at him. Before he knew it Paris' face was inches away. Jayce turned his face away and pushed. He tossed Paris off of him and turned his gaze towards the other boy, Syd. He was going to attack but suddenly an urge came over him. He couldn't tell what it was, but it kept telling him to look for another person.
Seconds later Jayce stormed off in the direction he had came from. Soon he saw a big ball of light. Jayce squinted and peered into the bubble. There stood Max, stoic and ready. Max turned towards Jayce, who must have looked frightening since Max's smirk changed into a frown. Jayce then charged forward.
The bubble of light was very surprising to Jayce. By the looks of it he thought he would be able to walk right through it, yet his body bounced off as if it were made of reinforced concrete. Max jumped back in surprise.
"What are you doing?" Max yelled out from behind his cover. Jayce shook his head. Syd, where was Syd? No he had to fight Max now, but why? Jayce flared out a volley of punches against the light, each hit shaking Jayce's now metal bones. That crap was tough, whatever Max had done to protect himself was working, but for how long?
Jayce continued to attack the bubble, mixing in kicks and elbows. Inside Max was concentrating, perhaps keeping the light stable? Jayce backed off a moment. Paris? Was this Paris' doing? It didn't matter, he couldn't control himself now, Max was his new target.
---

---
---
Watching the scene unfolding in front of him Syd took a step back dropping his control over the fragments fluttering around Jayce's face. He reached over supporting himself by leaning again a tree hurriedly wiping away the blood from his face only managing to smear it over his nose and cheeks. His head was clearing and he was able to see how close he was to being used, he blinked a few times rubbing his eye with on hand managing to get blood over his eyebrow. Finally Syd looked down at his bloodied hands and figuring he short wipe them on something to at least try to get them clean, just then he heard rushing water coming from behind him and moved in that direction figuring it would be good to try to get away from Paris least he try anything again.
Syd had a reason to hate people who could take over other people's minds, back at the facility where the mutants were kept he had a cell next to a telepath who took pleasure in taking over Syd's mind. The person loved making him lose hours of memory waking up to himself scratching at the walls and screaming at the top of his lungs guards grabbing him and attempting to restrain Syd. The only comfort was that the psychopaths influence had a radius and he couldn't get to Syd if the boy sat in the far corner of his cell, still the times that Syd did get into his path were the worst times in his life nearly driving him to insanity.
But that felt like ages ago, now Syd splashed his face with the clear water letting the small stream wash away the blood from his hands, he thought about his time in the facility letting out a deep breath. He promised himself that all of that was behind him and that he would do his time and get out of here, and it wasn't going to take one kid messing with his head to change all that. However this brought up the question why did Paris help him? Being that Jayce wouldn't hurt Paris because he wasn't the target, Syd was, so why help him? The only thing Syd could come up with was that he was trying to get as many people against his opponent as possible. With this Syd stood up stepping over the stream facing the direction he had walked from ready if Paris decided to follow him determined not to have himself be controlled by anyone.
---
Arcs are bundles of posts that you can organize on your own. They're useful for telling a story that might span long periods of time or space.
There are no arcs in this roleplay.
There are no quests in this roleplay.
Here's the current leaderboard.
There are no groups in this roleplay!
Welcome home, Promethean. Here, you can manage your universe.
Arcs are bundles of posts from any location, allowing you to easily capture sub-plots which might be spread out across multiple locations.
You can create Quests with various rewards, encouraging your players to engage with specific plot lines.
Settings are the backdrop for the characters in your universe, giving meaning and context to their existence. By creating a number of well-written locations, you can organize your universe into areas and regions.
Navigation
While not required, locations can be organized onto a map. More information soon!
There are no groups in this roleplay!
By creating Collectibles, you can reward your players with unique items that accentuate their character sheets.
Once an Item has been created, it can be spawned in the IC using /spawn Item Name (case-sensitive, as usual) — this can be followed with /take Item Name to retrieve the item into the current character's inventory.
Give your Universe life by adding a Mob, which are auto-replenishing NPCs your players can interact with. Useful for some quick hack-and-slash fun!
Mobs can be automated spawns, like rats and bats, or full-on NPCs complete with conversation menus. Use them to enhance your player experience!
Current Mobs
No mobs have been created yet.
Locations where Mobs and Items might appear.
You can schedule events for your players to create notifications and schedule times for everyone to plan around.
Add and remove other people from your Universe.
The Forge
Use your INK to craft new artifacts in No Heroes Here. Once created, Items cannot be changed, but they can be bought and sold in the marketplace.
Notable Items
No items have been created yet!
The Market
Buy, sell, and even craft your own items in this universe.
Market Data

Market conditions are unknown. Use caution when trading.

Quick Buy (Items Most Recently Listed for Sale)
None
Discussions
Most recent OOC posts in No Heroes Here