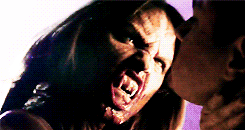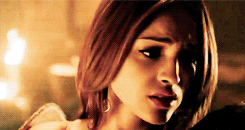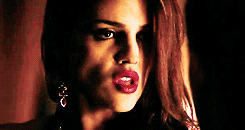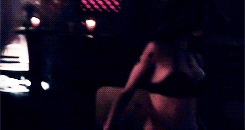 Name:
Elena Cihuacoatl Estrella
Alias:
La Conquista, Santa Víbora (Saint Viper in English), Señora Venenosa, Viper, Diamondback, La Serpiente
Nicknames:
Viper, Ellie, E.
Age:
131
Birthdate:
October 29th
Home Town:
San Sol, Mexico
Sexuality:
Pansexual
Ethnicity:
Aztec and Spanish Ancestry
Nationality:
Mexican
Notable tattoos/scars:
None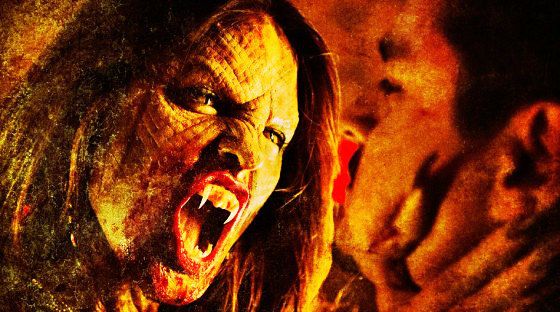 Position:
Head Overseer
Abilities:
~Snake Physiology~
Elena was born endowed with all the gifts of the serpent. She has highly developed senses and reflexes, can grow extremely durable scales to protect herself, and has a pair of retractable fangs dripping with lethal venom. In addition to these abilities, she is strong enough to constrict a large man to death, bend her body into boneless looking contortions, and accomplish supernatural acrobatic feats.
~Poison Generation~
In addition to her fangs, Elena can secrete large amounts of neurotoxins through her pores. This can cause paralysis, hallucinations, and even death to those around her, especially if they're sharing an enclosed space. She often coats her weapons and her nails with her own venom.
~Serpent Control~
Elena can communicate with and control snakes of all species.
~Semi-Immortality~
Elena stopped aging during her twenties and even after a century her body is still in peak condition. She has a very fast healing factor and a high immunity to most diseases and poisons. Her kind is known to live lives spanning up to several hundred years.
Skills:
*Master combatant, specializing in hand-to-hand fighting and edged weapons
*Highly Trained Assassin
*Talented actress
*Extensive knowledge of poisons
*Expert strategist
*Experienced in extracting information
Strengths:
+Highly Intelligent
+Cunning
+Highly adaptive
+Knows how to keep others in line
+Survivalist
+Ruthless
+Experienced leader
Weaknesses:
-Stubborn
-Difficulty trusting others
-Prideful to a fault
-Periodic need to shed skin
-Control freak
-Desire to constantly prove herself
Fears:
Confinement - Death - Servitude - Weakness - Losing Control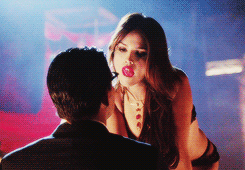 Personality:
Elena has always been a survivor. It's a gift of hers. She changes as she needs to and adapts however she needs to in order to live. She understands that in order to thrive in a cruel world, one must be willing to do whatever necessary. It may be hard, but it's worth it. For her, that means pushing aside her prideful and stubborn nature, though she rarely gets to that level of desperation. Elena only trusts herself and, as a cautious creature, is very wary when working with others. Because of this, Elena makes sure she can control every aspect of every situation, leaving nothing to chance and nothing in the hands of someone less competent than she. In her mind, this ensures her survival. Nothing puts Elena more on edge when she is forced to place her trust in another or when things don't go according to her plans. La Conquista has a reputation in the criminal world as a ruthless business woman, always willing to take out a former partner and always prepared to be betrayed by someone.
Despite her rough exterior and more cutthroat tenancies, Elena does have a good side. She adores snakes (to no surprise) and has a soft spot for children. Also, she will be truly loyal and willing to lay down her life for someone that has proved themselves worthy of her trust. She cares deeply for those few she considers friends and will destroy anyone whom she considers an enemy. That is the way of Elena Estrella.
View on the Program:
As someone who's basically immortal facing a life sentence, Elena was more than excited to hear about the possibility of wiping the slate clean. Though she's glad for the opportunity, she approaches the situation carefully as she knows the government considers them all expendable. She'll bide her time, wait, and see what happens, but she'll always be prepared to strike.
Crimes:
Over 530 counts of murder, 87 counts of kidnapping, 50 counts of operating of illegal businesses, solicitation, and over 150 counts of conspiracy to commit murder. . . and that's just some of what they could dig up going back to the early 2000's. She was arrested in Texas where she was running a strip club/ brothel that also served as a base for her other various illegal affairs.
History:
Elena was born in the small Mexican village of San Sol to her mother, Maria, and her father, Jaime in the early 1900's. She, like her mother, was a member of an ancient and undiscovered race said to be decedents of Quetzalcoatl, the feathered serpent of the Aztecs. They lived simple lives and eventually Elena grew wary of their dull little existence. One day, a handsome stranger came to San Sol and swept Elena off her feet and away from her home. After several months, he revealed to Elena that, like her, he had special abilities that allowed him to discreetly climb the social ladder and acquire a fortune. She was delighted to know they had more in common and she naively believed that they'd be happy together for the rest of their lives. During the rise of organized crime, however, she discovered that her lover wasn't being completely faithful to her. One of his right hand men offered her a pile of cash and a plane ticket to a new life if she killed her man. She didn't think she could do it, but when she discovered a fresh lip stick stain on his shirt collar after he came home one night, she snapped. She strangled the life from him and was soon sold out by the man who offered her a fresh start. She escaped prison, stole a car, and drove into her new life as a criminal.
Elena soon started assassinating small targets like abusive boyfriends and shitty bosses, but she quickly caught the attention of crime bosses and even some government officials. Within a few decades, Elena was one of the most renowned contract killers in North America. Despite her skills, Elena soon found herself getting screwed over again and again. She decided that in this line of work, it would be best to only serve herself. Gradually, she became the one screwing people over and she was the one prepared to kill whoever she needed to in order to get where she needed to go. By the 1970's she had a crime empire built on blood and money. She kept an organized network of assassins and led a gang involved with a number of shady activities. For a while, she seemed untouchable and no target was beyond the reach of La Conquista. However, somehow the government found her and brought her in. They gave her a simple choice. Rot in a meta prison for a few centuries or train a group of super powered misfits and criminals to take on the deadliest of suicide missions. The decision was easy enough.
Anything else?:
Elena is highly superstitious and is a practitioner of folk magic and religions. She carries a rosary on her and a Santa Muerte prayer card at all times. She is known to keep altars in her room and prays quite frequently.