---
---
Name: Jayce, Issac, Striker.
Alias: The Strike
Nicknames: Jay
Age: 38.
Birthdate: March 17th
Home Town: Chicago.
Sexuality: Attracted to Women.
Ethnicity: 50% Samoan 50% White
Nationality: American.
Notable tattoos/scars: An array of tattoos decorate his chest, arms, and back.
Position:
Team Member.
Abilities:
Metal Phasing: Jayce is capable of transforming his various parts of his body into an unknown metallic alloy. This is usually applied to his skin, bones, and muscles. This unique metal alloy is incredibly light, durable, strong, and flexible and seems not to hinder any bodily functions. This power grants Jayce extreme sustainability and near-invulnerability to heat, pressure, force, and other forms of contact that may be harmful to others. This power also increases Jayce's already irregular strength.
Skills:
Boxing, Driving, Lifting, Joking, Health Styles.
Strengths:
Physical Fitness, Humor, Wit, Kindness, Surviving.
Weaknesses:
Electricity, Rage, His Own Strength, Being Too Demanding.
Fears:
Drugs, Heights, Letting His Family Down.
---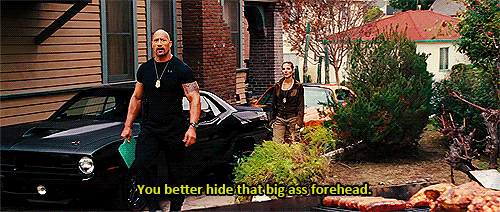 ---
Personality:
Jayce is tough and demanding. He is the type of guy that pushes people to their limits, and doesn't settle for anything less than perfection. He expects people to dedicate themselves to their work or hobbies as he does. Jayce is always focused and rarely loses control of his emotions, often making him appear calm and emotionless to strangers. However Jayce is actually a joker, making witty jokes, and making fun of those around him. This said Jayce can be one serious dude when things are on the line.
Jayce knows his physical shape is intimidating and he uses that knowledge to his advantage. He will try and scare people into following his orders, or letting his get his way. When Jayce is. It trying to intimidate he shows his slightly softer side and will tell stories of his past or give genuine advice.
Jayce doesn't have much lust for material objects but rather lusts for respect and a thrill. He is also rather clean and healthy, always quick to refuse drugs and alcohol. He believes that his body is all that can set him apart from others and will not taint himself for a small indulgence. Jayce doesn't have much of a higher education and so his intelligence levels are quite low. But what he lacks in smarts he makes up for in knowledge about the body. Relating to the younger generation is something Jayce struggles with and he just accepts that, noting that the younger generation doesn't relate to him either.
Since gaining his powers and subsequently becoming detained Jayce has adapted a pessimistic look on life and loathes for a chance to rejoin society.
View on the Program:
Jayce believes he doesn't belong in prison and so he is eager for a chance to prove he can help.
Crimes:
Jayce's first crime was that of accidental murder, his second crime was the murder of seven police officers. Although these crimes can be said to be an accident the government has deemed Jayce very volatile, unpredictable, and dangerous.
History:
Jayce grew up in poverty in the slums of Chicago. His parents scrapped by working at the corner store while he was an infant and when Jayce was seven his father was shot in an armed robbery. This sent Jayce and his family into a downward spiral of debt and homelessness. Soon after his mother fell into drugs. To Jayce his mother had completly changed, she no longer seemed to care about the children and was always out in the city.
One day while Jayce was in middle school his mother was arrested for selling high profile drugs, causing Jayce to have to move in with his aunt and uncle, who were also quite poor. With the pain of the loss of his parents Jayce turned to turned to aggressive sports in high school, taking up football, wrestling, and later on boxing. He won several state awards for his athletic skills and achievements.
Jayce was offered a scholarship to a local university but he turned it down to persue a career in professional boxing. He spent many years living in the slums trying to make a name for himself and then one day he accepted an offer for ametuers to face off in a regional championships. After he won he caught the attention of a big-shot agent who promised Jayce a great salary and a chance to compete at an international level. He gratefully accepted and begun training and competing.
It was in the middle of an intense match where Jayce's powers emerged. He had just got hit with a hard right punch when suddenly his while body felt as if it had became a machine. He trusted his fist and before he could notice his hand had transformed to a metal mass he knocked the head right off his opponent, causing the crowd to scream and the cops to pounce on the new meta, ending in their deaths.
The government has since been curious and cautious about Jayce and has had him locked up in a secure place.
Anything else?:
Jayce is famous world-wide to those who follow boxing.