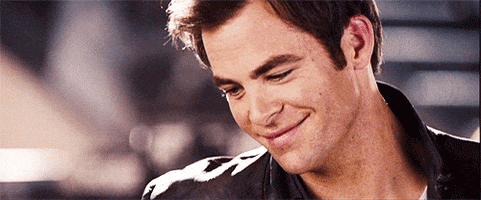 ---
---
Name: Max, Elijah, Hill.
Alias: James Snow, Jacob Stoam.
Nicknames: Max.
Age: 30.
Birthdate: September, 5th, (30 Years Ago)
Home Town: Born in Seattle Washington, Raised in New York City, New York.
Sexuality: Attracted to Women.
Ethnicity: Caucasian White.
Nationality: American.
Notable tattoos/scars: None to Date.
Position:
Team Member.
Abilities:
Technopathy: The ability to communicate and control digital devices. Max can control this ability with ease and precision. This ability however, is limited to devices that are part of a network or have the ability to connect to a network, leaving standalone devices impenetrable to him.
Light Solidification: The ability to manipulate photons to solidify the light, with the level of solidity going from loose jello to metal-like hardness or beyond. Max is semi advanced in this skill and can currently create a large assortment of shapes and masses out of light.
Skills:
Max was once a CIA operative and has the skill set thereof. This skill set includes but is not limited to: Small Firearm Proficiency, Hand to Hand Combat, Espionage, Physical Strength and Stamina, Communications, and Analytically Thinking.
Strengths:
Optimism, Charm, Determination.
Weaknesses:
Unpredictability, Relationships, Ego.
Fears:
His Parent's Well-being, Sharks, Smokers.
Personality:
Max is idealistic and selfish. He has his own ideas of how things should run and will try and make those ideas a reality, no matter who he hurts in the process. Even when things are looking tough Max can convince himself that he'll make it out alive and that another opportunity is just around the corner. He is egotistic, and a charmer, often trying to persuade others into falling for a trap. Max is very analytic and intelligent, but loathes when things don't go as planned. As a field agent he was trained to be cold, quick, and deceptive, which can make him seem overwhelming or sometimes too perfect to others. He knows how to play with peoples emotions and get them to follow his advice. While he often puts up a front he can be a gentle friend and caring person as evidenced by how he treats his parents and close friends. He is loyal to few, but those he is loyal to love him with all their hearts. Max can also be a real flirt when he finds a particular woman attractive and will usually try and charm or buy his way into the love another.
Max can function really well with people and can be a great team asset, however if the plan isn't working Max will waste no time trying to take over and salvage the situation. This has pissed off a few team leaders before. Max has a strong determination to see the mission complete and will always strive to keep it going. Recently Max has developed a fear that some of the METAs he has locked up will come after him, but he already has plans in order in case that happens. This shows that Max is a heavy planner. He thinks of the world like a game and he studies all the moves before he makes a play. He works hard to ensure his plan works the first time, but if it doesn't he can fall back on others.
View on the Program:
He knew a chance like this would come, but he doesn't believe the company will just let him go without a fight.
Crimes:
Max's first crime was killing a senior officer and then leaving the CIA, and deleting all his files. He then turned to altering ATMs and slot machines for quick and easy money, then escalating to manipulating stocks and bank information. When the police and FBI caught on to him he vanished, deleting all traces of his existence. After a few years of hiding Max sold information to the Russians in hopes that they would protect him, but the deal was a setup and the US government caught him.
History:
Max was raised in New York City by his parents who ran a small hotel. His upbringing was rather normal. He went to school where he excelled. He was always really close to his parents and helped them run the business. He went to college for Political Science and there met a recruiter for the CIA. At first Max struggled with the thought of being away from home so much but as he hung out with the trainers and the agency he grew distant from his family. Max spent five years in the CIA where he made his way up to a field operator and played a role in several classified missions, which some involved hunting METAs.
It was his time in the CIA where his powers manifested. Max was frightened that the government would find out that he was a META and would terminate him like he had done to others. He practiced his new skills secretly while still working for the CIA, hoping that they would accept him. One day his senior officer found him creating light and pulled a gun on Max. Max reacted and killed his superior, and then shortly fled the scene. He erased his existence and began a life of crime and luxury. After a year or so Max was tricked and captured by the government and locked up in a secure prison.
Anything else?:
Max has a taste for expensive and fine items and people, often trying to manipulate people to get what he wants. Before Max was captured he set up an account that sent his parents money every month.