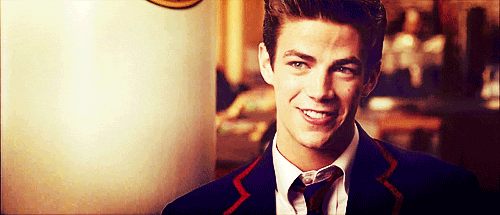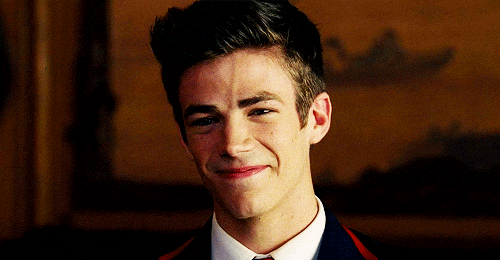 Name:
Paris Alexander Malum
Alias:
Incubus, Jack of Hearts, Lovebird, Cupid, Siren, Slaver, Love Machine
Nicknames:
Parry, Pretty boy, My Eternal Love, Flawless Man, Beautiful Gorgeous, Master (Most of these are names he made up for himself)
Age:
20
Birthdate:
July 4th
Home Town:
San Diego, California
Sexuality:
Bisexual
Ethnicity:
50% Italian / 25% Greek / 25% French
Nationality:
American
Notable tattoos/scars:
Scar on his chest from a stab wound
Position:
Team Member
Abilities:
~
Enchanted Allure
~
Through supernatural means, Paris is able to seduce, persuade, and influence those around him. He places them in an altered state of mind, where their only concerns are Paris' wishes and desires. While someone has this warped perception, they are completely at his disposal and Paris can convince them of almost anything. He typically uses this as a form of mind control and turns his victims into smitten servants. This ability is channeled through Paris' eyes, voice, and touch. He is able to initiate the seduction through prolonged eye contact, influence them through vocal commands, and strengthen his hold with skin-to-skin contact.
~
Illusion Manipulation
~
In addition to his ability to manipulate the mind, Paris is able to betray the senses of a person and have them see, hear, smell, taste, or feel anything that he desires after he makes eye contact with them. The illusion will persist for an amount of time after eye contact is broken, but will ultimately fall apart without Paris does not dedicate enough energy to maintain it. The illusions can also be broken by those with strong enough wills.
~Telepathy / Empathy~
When Paris makes prolonged eye contact with another, he is able to read their minds, giving him access to their thoughts, memories, and emotions. However, he loses the connection as soon as eye contact is broken.
~
Life Force Consumption
~
Paris is able to absorb energy from others through intimate contact, restoring his own power and vitality and leaving his victim feeling depleted and weak.
Skills:
*Master of manipulation
*Skilled actor
*Talented strategist
Strengths:
+Highly intelligent
+Excellent liar
+Mentally resilient
+Charismatic
+Confident
+Extroverted
Weaknesses:
-Inexperienced in combat situations
-Diagnosed with Histrionic Personality Disorder
-Dependent on others
-Near-sighted
-Trouble working with teams
-Helpless if blindfolded / gagged
-Powers still unpredictable
-Powers, namely creating illusions, can take a lot of energy
Fears:
Drowning - Death - Being unloved - Losing his powers - Losing control of his powers - Horses (Don't ask)
Personality:
Charismatic and extroverted, Paris thrives on human interaction. He's incredibly friendly (perhaps overly so) and outgoing, never afraid to start a conversation or engage in social affairs. Even without his abilities, Paris is considered very charming and is a notorious flirt, typically hitting on anyone he has a conversation with. He exudes sexuality and confidence, making his powers that much more potent. He's eccentric and has a love for dramatics, always one to make the biggest entrance possible. Some would call him an attention whore and honestly, he'd agree with him. Paris craves attention, just as he yearns for genuine affection and love. He can be quite silly and has a very quick sense of humor, perfect for witty banter. With his extreme personality and overwhelming presence, it can be difficult for someone who's not under his control to be around him for too long.
Despite his likable personality, Paris can easily be picked out as a manipulator and narcissist whom uses others in order to get what he wants. There are moments where he comes off as arrogant and cocky, but this typically stems from his deep rooted yet well hidden insecurities. He desires love and affection so much that he's willing to do anything in order to get it. In his life, his powers were typically what worked best to obtain the appreciation and acceptance he hungered for and so he uses them now in everyday life.
View on the Program:
Though Paris isn't someone to get his hands dirty (or really do any kind of work), he's relieved to have a chance to get back into the world. It would have been a shame if a face like his was wasted in solitary confinement.
Crimes:
Though he never actually committed any crime, Paris' irresponsibility with his abilities has driven several people to insanity. In the worst instance ended with his professor (whom he was having an inappropriate relationship with) killing several people and making an attempt on Paris' life.
History:
Paris was born into a good home with a pair of loving parents. They took care of him and gave him everything he needed. They told him he was special and he was the most precious thing they had ever seen. Everyone thought that Paris would have the ideal up bringing. However, after his parents died in a horrible car crash, he became just another face in the foster system at the age of eight. His foster parents were kind enough, but their house was filled with other children that kept them occupied. He lost his voice and eventually was a shadow of the happy little boy he used to be. He didn't get along well with the other boy in the house, who picked on him and occasionally beat him up. Once, they locked him in a closet for two days and when he got out, he told the boys to throw themselves down the stairs. They did as he said. They didn't get hurt, but that's when Paris discovered what he was really capable of.
Within a day, Paris transformed the foster home into his personal kingdom where he was waited on hand and foot by his fellow foster children. It went like that for a couple months until somehow the government found out about him. They took Paris to a secret academy where young metas could learn to control their powers and still be treated as normal people. Paris, however, didn't want to be normal anymore. He had gotten a taste of affection and attention and now that he lived in a place where everyone was just as he was, he risked losing it. So he did what he had to in order to preserve himself as the center of attention. When he got older, he always had at least one person under his spell to serve and fawn over him. He knew it wasn't real, but he knew it would always be there. Eventually he influenced as many people he could, including one of his professors. At the age of 17, he and his history teacher were engaged in a torrid affair. Paris was getting everything he wanted, but eventually his tampering pushed several people over the edge. His professor, in fear of losing the object of his affection, killed several of Paris' other companions and made an attempt on his lover's life. After Paris got out of the hospital, the school decided he and his powers were too dangerous and unpredictable. He was transferred to a government institution that functioned as a meta prison. After several large brawls breaking out over him, Paris was confined to his own personal sector. Whenever he was to make contact with another human, he was gagged, blindfolded, and restrained. When Project Redemption arose, the prison offered Paris on a silver platter in an effort to get him off their hands once and for all. He didn't mind. It was a chance to get out.
Anything else?: