---
---
╔
╗
╚
╝
---
---
X
X
X
█
█
█
█
█
█
█
█
█
█
█
█
█
█
█
█
█
█
█
█
█
█
█
█
█
█
█
█
X
▌
▌
▌
▌
▌
▌
▌
▌
▌
▌
▌
▌
▌
▌
▌
▌
▌
▌
▌
▌
▌
▌
▌
▌
▌
▌
F U L L
X
N A M E
N I C K
X
N A M E S
A G E
E T H N I C I T Y
85% English | 15% Scottish (of Gaelic origin)
S E X U A L I T Y
O C C U P A T I O N
H O M E
X
T O W N
H O U S E
X
H O L D
Kitchen
Living room
Bedroom/bathroom
Vehicle 1
Vehicle 2
---
---
Prestige is the shadow of money and power."
― C. Wright Mills
---
---
█
█
█
█
█
█
█
█
█
█
█
█
█
█
█
█
█
█
█
█
█
█
█
█
█
█
█
█
X
▌
▌
▌
▌
▌
▌
▌
▌
▌
▌
▌
▌
▌
▌
▌
▌
▌
▌
▌
▌
▌
▌
▌
▌
▌
▌
H E I G H T
W E I G H T
H A I R
X
C O L O R
E Y E
X
C O L O R
S K I N
X
C O L O R
G E N E R A L
X
A P P E A R A N C E
At first appearance, Wyatt doesn't look like the type of guy to be anyone's 'muscle.' He seems too slender at first glance, but in reality, Wyatt is built with the same significance of a wall. He's very muscularly defined underneath his layers and is quite aggressive in his training to be able to succeed his skill set and strength. Wyatt doesn't allow his looks to play part in any foolery. He gets down to business whenever he has to and though looks can be deceiving, Wyatt surely can pack a punch. His look is clean but slightly rugged. He prefers a scruff on his pale face to accentuate his brown hair and green eyes. His green eyes are also the type to die for, he has a dreamy sense to him which masks his aggressive behavior most of the time and makes him come off as charming.
---
---
"Power is the most persuasive rhetoric."
― Friedrich Schiller
---
---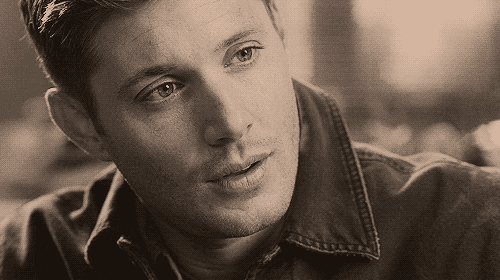 █
█
█
█
█
█
█
█
█
█
█
█
█
█
█
█
█
█
█
█
█
█
█
█
█
█
█
█
█
█
█
█
█
█
█
█
█
█
█
█
█
█
█
█
█
█
█
█
█
█
█
█
█
█
█
█
X
▌
▌
▌
▌
▌
▌
▌
▌
▌
▌
▌
▌
▌
▌
▌
▌
▌
▌
▌
▌
▌
▌
▌
▌
▌
▌
▌
▌
▌
▌
▌
▌
▌
▌
▌
▌
▌
▌
▌
▌
▌
▌
▌
▌
▌
▌
▌
▌
▌
▌
▌
▌
P E R S O N A L I T Y
X
T R A I T S
✦ Loyal ✧ Trustworthy ✦ Honest ✧ Protective ✦
✦ Reliable ✧ Charming ✦ Confident ✧ Witty ✦





✦ Brute ✧ Aggressive ✦ Blunt ✧ Money hungry ✦
✦ Power hungry ✧ Confrontational ✦ Irascible ✧ Malicious ✦





Truth be told, Wyatt is De Rossi's muscle for a reason. He isn't the type of guy to put up with anyone's bullshit, he's always about getting to business and leaving play time for the children, and he doesn't enjoy or accept being fucked with. When Hagen has something that needs to be done on his to do list, it's his second priority to protecting De Rossi. Wyatt takes what he does very seriously, especially since he and De Rossi go back several years. Wyatt Hagen is a business man and that's exactly what can be expected of him. Hagen is a hard-working man and enjoys the work that he does. He has been beside De Rossi for many years now and now that his friend is his Boss, The Boss, he knows that in the end having this tie to De Rossi will take him up the ladder in any business that he follows through with. He's made a living for himself by engaging with the De Rossi family and he's always been the protective type and now he's made a profession out of it. However, as selfless as may it seem, Hagen's want to be in the profession he is in, is mostly due to the hunger that reigns inside of Wyatt. He's a power hungry, money hungry, shark. He enjoys the thrill of power in his hands and by being De Rossi's right hand man, he's given that prideful work. He is using this profession to get ahead in his own life, less so for De Rossi's benefit, but rather for his own.

Hagen is not afraid to get into people's faces, he's not afraid of breaking a jaw, of whipping out his gun and pointing that barrel towards someone's face. Hagen's not afraid of any of it because he's lived it. He knows what it's like to be at the end of that barrel, staring down into it as though it held onto his next breath. He's not afraid of taking a life because there were so many times where his life was nearly taken from him. He's a very cold individual and doesn't really understand mercy even though it was given to him several times. He's a very aggressive man by nature and gets easily angered by people who undermine him. He will very quickly put people in their place the second they attempt to take any sort of power from Wyatt. He does not appreciate being made look weak or vulnerable and will quickly turn those circumstances around in order to prove his strength and power, both physically and not.

Wyatt isn't, however, a total aggressor. The guy does have a heart somewhere deep within his dark pit of a soul. He's really charming and knows how to treat people, specifically a lady. He's quite the romantic, also. He likes to make ladies swoon, he likes to treat them and pamper them. Wyatt is not by any means sensitive but he likes to pamper those who are close to him. He's extremely charming and his confidence definitely helps him. He has a way about him that makes him a fairly easy person to talk to whenever he's in a good mood. He has a rhetoric about him that makes him the typical lady's man. He knows how to talk to people to get what he wants, and he knows how to talk to women, also to get what he wants. Although Wyatt is very noncommitting right now, he does imagine himself settling down with the perfect house wife.

Wyatt sees a future for himself far from the mob family. He aspires to be someone; he aspires to be his own person. He is a very ambitious person and knows what he wants for himself, it's just a matter of having the right network, enough money, and the right timing. He hasn't had the opportunity for such yet so he sticks by De Rossi. He is loyal though. He has thus far dedicated his life to protecting De Rossi and that's certainly not going to change. He wants to take over the De Rossi family business, but of course it's hard to do so since he's not family, not by blood anyway. He just sees himself as a better leader, although he is very proud of how much and how far De Rossi has gotten in such little time. Hagen's want to take over fo De Rossi is more his inflated ego talking. He doesn't plan on killing De Rossi, but he certainly is waiting for an opportunity to make his mark and get his name on the charts.
---
---
"Power is the great aphrodisiac."
― Henry A. Kissinger
---
---
X
X
X
X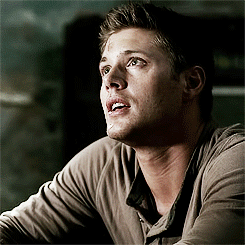 X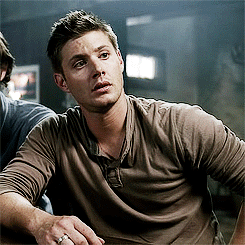 L I K E S
✦ Energy drinks ✧ Coffee ✦ Alcohol ✧ Pizza ✦ Chinese food ✧ Fried chicken ✦ His Impala ✧ Dressing nicely ✦ His bachelor pad ✧ Driving around town ✦ Rap ✧ Dogs ✦ Romantic women ✧ Holding the cold steel of a gun ✦ Rock ✧ Action movies ✦ Horror movies ✧ Interior design tv shows ✦ Reality shows ✧ Badass women ✦ Sex
D I S L I K E S
✦ Cats ✧ Country music ✦ People who don't pay off their loans ✧ Weak people ✦ Getting his hands 'dirty' ✧ Snow ✦ Cold weather ✧ Tea/Tea drinkers ✦ Soup ✧ Most healthy foods ✦ Diets ✧ Cold showers ✦ Bad tasting food ✧ Sleepless nights ✦ Feeling dumb ✧ Politics ✦ Blondes
H O B B I E S
✦ Going to the shooting range
✧ Eating
✦ Drinking whiskey
✧ Driving his Impala around the city
T A L E N T S
✦ Near perfect shot | Wyatt practices every week at the shooting range and has quite the record
✧ Persuasive tongue | He's good looking, charismatic, and has an amazing rhetoric, he knows exactly what to say every time
✦ Quick hands | His hand to his holster speed is record time for him, he's got quick reflexes
✧ Fast driver | He knows his way around the city and he shows off his driving skills whenever he gets a chance
F L A W S
✦ Aggressive| Hagen may be a little more aggressive than he needs to be at time, but who can blame him in this line of work?
✧ Egotistical | He knows he's attractive and he knows he's charming; it inflates his ego a little too much
S E C R E T S
✦ He wants to take over De Rossi's mob | He doesn't want to take out De Rossi, he just wants to be the Boss. He has a strong tendency for leadership positions and he thinks he could help the mob
✧ He hates being a mobster | It's not his first idea of being successful but it's what he got into at his time of need. It's what he does to get by but he has his own dreams and aspirations
F E A R S
✦ He'll never get married | Not very deep down somewhere Wyatt is a very romantic guy and he dreams of being with that perfect woman
✧ He'll die a servant to De Rossi | Hating the mob and being part of the mob is a very hard thing. He's afraid that one day he'll get caught at the wrong place at the wrong time and he'll meet his untimely death simply because he was doing his job protecting De Rossi.
G O A L S
✦ Become the Boss (or…)
✧ Get out of the mob and start a company
✦ Settle down with a wife
---
---
"Authority must be respected and chosen wisely."
― Lech Walesa
---
---
█
█
█
█
█
█
█
█
█
█
█
█
█
█
█
█
█
█
█
█
█
█
█
█
█
█
█
█
X
▌
▌
▌
▌
▌
▌
▌
▌
▌
▌
▌
▌
▌
▌
▌
▌
▌
▌
▌
▌
▌
▌
▌
▌
▌
▌
F A M I L Y
X
&
X
S I G N I F I C A N T
X
F I G U R E S
X


Harrison Ackerman | Father | 60 | Owns a Gentleman Club | London, England



X


Grace Hagen | Mother | 54 | Deceased



X


Alexandra Grace | Sister | 24 | Bartender | New York, New York



X


Riley Harriet | Sister | 24 | Model | Los Angeles, California
H I S T O R Y
Wyatt Kane Hagen of Manchester, England; originally Weston Lance Ackerman, was born to Harrison Lance Ackerman of England and Grace Victoria Hagen of Scotland.

Wyatt was born to two loving parents who were very head strong people. Harry Ackerman has been a business for as long as he can remember. Starting his own life being some mob guy's runaway, Harry met his wife while on the job. Grace's own father had been involved with New York's notorious De Rossi family generations behind. She eventually was introduced to Harry through the mob and the two fell in love. Unfortunately, the destiny that brought the two together was the same one that introduced Grace with death decades later.

Before the untimely destruction of life and marriage, Harry and Grace lived in the suburbs right outside of the city housing their small but growing family. When little Weston (now Wyatt) was 7, the small family grew to 5 with the birth of fraternal twins Alex and Riley. Several years after the family grew, as did the mob and its business. Ackerman worked as De Rossi's right hand man, helping in all his decision making and business growth. Ackerman did all of De Rossi's dirty work for him, ultimately gaining him many enemies. One evening, the family took out the streets for a family night. By this time, the kids were old enough to understand to a certain degree that daddy was an important man but did not fully understand the business he was in. During this night out on the town, the Ackerman family got caught in an attack on Harrison. A hit was put out for him but he was not the one to die. Grace was hit in the back by the bullet and died before first responders could reach her. This was the day young Weston Ackerman began to understand the rough world he lived in.

As he grew older, he found himself distancing himself from his father. He had always known his as the reason his mother was dead. He didn't want to follow his father's footsteps but when he had turned 18 and he ran away from home for a while, he had nowhere else to turn but the De Rossi family. He had grown desperate and he went running back into the life he swore to never live. When he turned 21, he changed his name entirely, taking his mother's maiden name and began living that life he so furiously despised. The entire family split apart. Wyatt and the girls still talk but their father is excluded from the picture by all three kids.
---
---
O T H E R
Fᴀᴄᴇ Cʟᴀɪᴍ ✦ Jensen Ackles

Pᴏʀᴛʀᴀʏᴇᴅ Bʏ ✧ Chandz

ⒸⓄⓅⓎⓇⒾⒼⒽⓉ ⓌⒶⓇⓃⒾⓃⒼ

character basic form © aurei
modified form ઽ૮૨Α
modified form for this roleplay : Chandz
---
---