≼

Athanasios

Croix

≽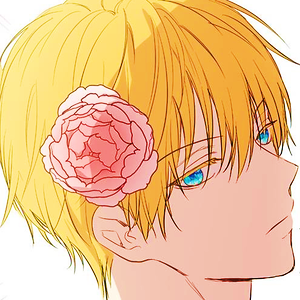 x.

∷ Cross, mostly called by others ; The Council's Dog, dubbed by others


x.

∷ ??


x.

∷ Male


x.

∷ Vampire


x.

∷ Coven Member ; Selene's Guardian



x.

∷ Golden Blonde


x.

∷ Jewelled Blue


x.

∷ 6'5"


x.

∷ 225 lbs.



x.

∷ PERFECT RECALL

▸┇

remembers everything


x.

∷ TELEPATHY

▸┇

communicates through the mind


x.

∷ GARDENER

▸┇

great with plants


x.

∷ THOUSAND ARMS

▸┇

summons an array of weapons for his use

If one is polite, Athanasios would be described as a relaxed and carefree person. But without sugarcoating, the perfect word is laziness for he is the most unmotivated person that anyone would meet in their life.

Athanasios never frets or be openly distressed about anything. He would not even waste his energy in giving out reactions, saying it is tiresome and makes him stupid. For example, when people do things which makes normal people angry, he speaks serenely and doesn't do anything about it. Instead, he kicks back and chills and that is probably why he is fond of mother nature as it gives him the perfect atmosphere or rather an excuse to slack about. He always says that it is a good day to relax.

Actually, people surmised Athanasios' personality into two states.

The first one is the dormant state which refers to Athanasios' period of relaxation where he usually loiters like a petal blown by the wind. During that state, he is the humanoid incarnation of a sloth or a turtle whichever is slower. He could be seen mostly taking a nap or just have a faraway look on his face as he stared into the distance. He even hardly responds to anything and nonchalant in his words. His eyes never sparkle or hold a glimmer of interest. Instead, they seemed so bored and tired.

As for the second state, it is when Athanasios moves at his own behest which is called the beast state. At this period, he is considered a frightening monster who does not wait, has no mercy and shows no self-restraint. He also has a different priority when it comes to what should be saved first. He believes animals and plants are existences more important than people. So if given a choice between a child and a dog, he would definitely save the dog first. They are more useful to the world as he says.

Even with that being said, Athanasios does not dislike people. He finds conversations with them informative and convenient since he does not need to even move to learn a lot. But one should never drop their guard around him. Just like the sea, his temperament is quick to change from calm to raging and like nature, he is indiscriminate to who would receive it and feel not an ounce of guilt. Then in a snap, he would return to his usual laid-back self not even considering if his deeds are good or not. To him, he is simply doing what he likes and not allowing himself to be dragged into someone's pace.

Despite Athanasios' lackadaisical nature, he always pays his debts no matter what form or when it is to be done. He does not like owing anyone a favor for too long which suggests that he values his independence. He also says that it is to avoid more work. After all, he would not want his siesta time shortened. Anyway, that is why if he would be a character in a deck of cards, he would be the blank card. One does not know what to expect of him with his fleeting presence.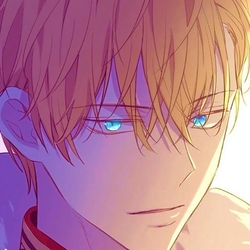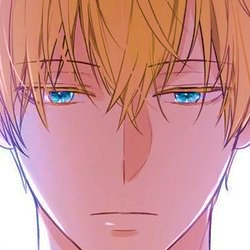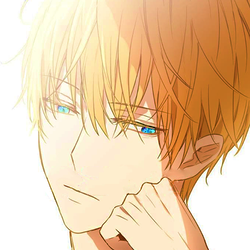 Athanasios is born a human who does not believe in vampire's existences until he was remade into one. And that is the only statement that he would ever speak about his past. He is not very forthcoming about the details of his human life or the moment he was changed into a different species. He would not even reveal who sired him into becoming a vampire. When asked about it, he would just shrug his shoulders or even react in a way of not even hearing the question. This would suggest that he has something in his past that he does not want to be reminded about or perhaps he just does not like to talk about himself.

Either way, Athanasios cannot be bothered with a trip down memory lane. He would like instead to listen to others' history lessons. He is not forceful about it though. People just like talking about it with him. He reasoned that those individuals think to soften him up with their own sob stories so he will share his. Unfortunately, life is not fair and easy. To him, listening is more productive and less work for him after all, he does not do the talk in those sessions.

Anyway, other than Athanasios' unknown origins, his life as a vampire was not impressive in his opinion. It was also not of a big secret that he would cover it up. He is not some kind of agent that the humans watched about in their television screens. Although, he does similar work for the Vampire Council. Despite his indolence, he is still aware that one needs a job to provide him a good place to sleep. He basically works as a hunter who cleans up after the messes of others. If asked about the nature of his work, it would be best to say he is a janitor or a cleaner. Then again, he does not care about labels, so whatever sticks.

It also helps that Athanasios has a good reputation when it comes to his work. His laxity is left to be desired but he is rather meticulous when it comes to the job and does not complain as long as it does not get in the way of his siesta time. That is why it is not surprising why he is respected by his colleagues and feared by the ghouls he hunts down. Or the fact, he is mostly sent when something foul is afoot that it needs his so-called subtle and brutal touch to end the problem.

Actually, Athanasios is the assigned guardian by the Council to the dangerous pureblood criminal whom they keep iced for a very long time. He found it troublesome since it included too much work but he was granted a lot of vacation leave so, he eventually said yes. The lure of him sleeping in for many days was worth the trouble named, Selene le Valnosia. His peaceful days were no longer the same even more when his coven was dispatched to a small town.

Based on the information, it was a simple reconnaissance mission that should not have much of a fuss. However, Athanasios was well-aware how things are different on what is written and what is actually there. Furthermore, the Council would not send him with his coven to a remote place because it was simple. If it was, some low-level grunt would have been sufficient to handle this matter.

There was something amiss and Athanasios can see that he will need to do a lot of work for this mission. If that was the case, they should not mind if he literally sleeps on the job on the occasion. After all, that is a perk he requested to have when he undertook this mission.