≼

Selene

le Valnosia

≽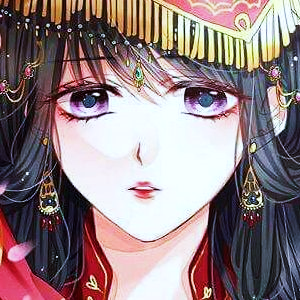 x.

∷ Called the Endless Witch by her kind usually shortened to Witch, serves as an insult


x.

∷ ??


x.

∷ Female


x.

∷ Pureblood


x.

∷ Coven Member



x.

∷ Eerie Black


x.

∷ Mystical Purple


x.

∷ 5'7"


x.

∷ 118 lbs.



x.

∷ POLYGLOT

▸┇

speaks and understands a lot of languages even lost ones


x.

∷ ASMODEUS

▸┇

takes form of a demon told in stories and legends


x.

∷ SONGSTRESS

▸┇

sings quite beautifully paired with a pleasant voice


x.

∷ UMBRA

▸┇

manipulates the darkness fairly well

Selene is an oddity among her kind. Her selfishness and emotion-filled expressions resemble a human but her morality does not. Her uninhibited morbidity and twisted pleasures are fitting of a vampire but her principle does not. As a result, this isolates her from the social bonds said to accompany one's personal growth. This does not bother her as one would think though. Being alone is a situation that she had been familiar with ever since her coming to this world. That is why the idea of companionship, togetherness, solidarity, family and what else are just mere words that hold no bearing on her.

However, it does not mean that Selene is incapable of socialization. She is quite adaptable in conversations and that is probably because she observes those around her closely than others would normally. It had also come to her attention that such methods provide her a perfect avenue to get what she wants with little effort. Hence, she speaks like her words are glittering stars and then move like she is divine providence. But, one should never expect that the sparkling words will anchor a connection with her.

In the end, Selene values more than anything are her selfishness, her freedom, and her state of being disconnected. She will cooperate if needed but there will never anything deeper to it. As the saying goes, it is only a means for an end. They are nothing more but tools to use in her favor. She does not hide this or keep it under vague details. It is probably because of her straightforward show of egotism that she has a confidence that draws people to her. It is a brilliance not afraid of being judged as self-serving or greedy.

Yet, this brilliance makes Selene colder than anything. The way she sees the world can be categorized. Everything can be divided into three categories, useful, entertaining, and nonexistent. Based on that, she will handle it accordingly on her inconsiderate terms. That is why she does not have any misgivings doing any means to satisfy her whims. There is no shame, regret, or pity that can be seen from her. She is someone who only fulfills her desires to perfection. If that causes harm or not, it does not matter. There is no right or wrong. There is just what she wants and what she does not like.

One would wonder if Selene has a purpose for being how she is or about the things she does. When asked before, she stated that she holds no desire for world domination or wasteful schemes. All she ever wanted was to satisfy whatever fancies her at the moment. She lives unfettered to anything else in the world. She does not even have thought about anyone. In the end, she is just a simple being who is true to her nature. She does not conform to what she is supposed to be or what she is said to be. To her, there is no value for picking a choice among existing points. Instead, she creates a new point and embodies it without fail.

That is what it means to be Selene le Valnosia. That is how she lives and will always do so.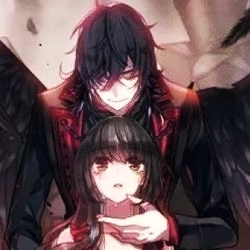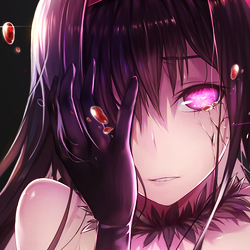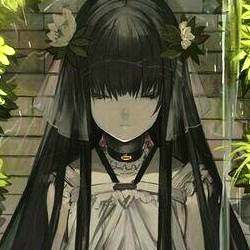 Hailing from the eccentric and esteemed le Valnosia Family, Selene is well-known among the vampire society. Her family's reputation preceeds her due to the ability of demonification and deadly practice of cannibalism. It is said to be a cursed rite that keeps their powers and bloodline pure. Whether there is truth to that, it cannot be absolutely determined. However, the family is remarkably powerful and feared. Despite that, they did not extend their hand in governance and kept to themselves making them a mystery to their own kind. But at some point in time, the le Valnosia incurred a tragedy. They were killed with only one survivor, Selene. The details of that event never came to light and she who should know kept the seal on her lips.

Being the only le Valnosia, Selene became a spectacle among her kind. Everyone believed that she would be easily tamed and controlled especially by the Council. That is because she rarely ventures out her family's estate and classified as a timid girl. This was of course not true. She is not stained by the sense of helplessness, loneliness or tragedy. Instead, she was unhinged, cold, and selfish. At first, the Council lets her do as she pleases. But, it escalated more than can be allowed. Their kind is governed with rules and her presence became a beacon of rebellion and chaos. The Council cannot overlook her any further and so punishment was sanctioned to her as a Traitor to the Vampires.

A natural conclusion would be death. However, Selene was instead sentenced to sleep.

Selene was placed in a forced slumber and kept under the Council's watchful eye. She is now considered as an extremely dangerous being and told in vampire history as someone to never emulate. She is the black sheep among the black sheep. At times, she was even used as some sort of boogeyman to her own kind which she finds rather entertaining. It is a curious thing to know what kind of stories are told in her image or of her family's lineage. Either way, it was something that really did not bother her deeply.

Anyway, Selene was eventually awoken from her slumber. She did wonder why she was not executed by the Council. They instead offered her a deal in exchange for her freedom as they call it. As a result, she was placed within the guardianship of another. In the end, she is still considered a dangerous criminal that cannot be set loose without precautions. As to how it was done, that is something that is not revealed and known by a very selected few. After all, she is not someone who does something just because someone told her.

Since that day, Selene had become a tool used by the Council whenever they see fit.

Due to the circumstances, Selene now lives with invisible chains around her. It was quite restricting but she also learned how to use it to her advantage. After all, she is not the kind that would bend the knee all the time. She was no servant or a knight that would pledge eternal loyalty. That is simply not in her nature and she refuses to go against who she is at the very core.

Currently, Selene along with her guardian and their Coven Leader had been dispatched to a town by the Council. They were to investigate it to ascertain if the Ancestor is really there. She is unsure of what they would find. But, that has really nothing to do with her.