Main Theme
Garbage - Not Your Kind Of People
"
Mercenaries. Killers, Thugs, Hired guns. People willing to slaughter innocent souls in return for quick coin. They don't care about society, and they don't care about you, or your wife, your family, or even each other. They just want money. They are no more than common murderers, and should be treated as such."
- Renalta Tybalt, Current Prime Minister of Senos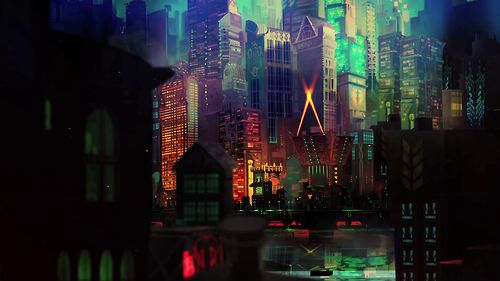 -The Capital City Of San Mkali
Senos, a land of the future, abundant with technology, resources, and magic, but torn apart by war and hate. It is here the beginning of the story of the Cardinal Squad and the Osprey Private Military Comapany takes place. 
Senos, a land with the idea of a military constitutionally abolished was, until recently, a peaceful and prosperous land. This changed with the arrival of the Tybalt party, a brutal and controlling dictatorship run by Renalta Tybalt. Tybalt, by means of a coup, overthrew the country with support from her fanatical devoters, assuming total control of the country and it's resources. She now rules over the country as an oppressive dictator, rounding up and executing magic users by the hundreds, fearing their power.
The Senosian government, with little to no military power, has been forced to enlist the help of private military companies the help reclaim the country, and restore it to it's peaceful state. One of the main companies they have contracted are the Osprey, a relatively large, and infamous group, famous for their skill in precision operations.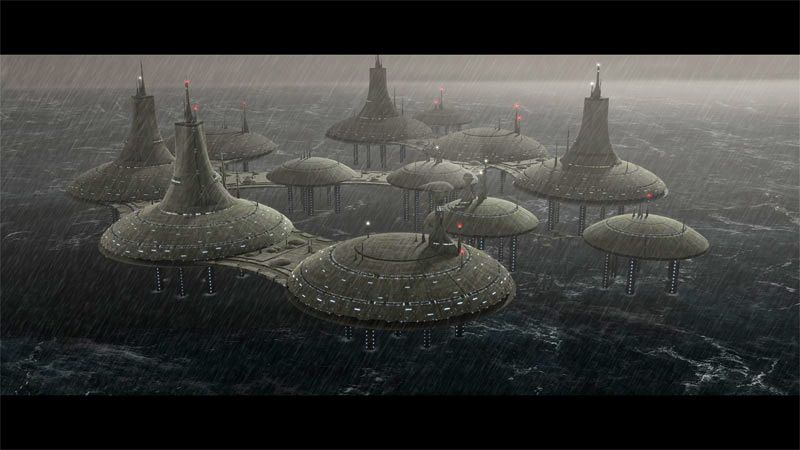 -The Devil's Den
The Osprey
The Osprey are a private military company headed by the mysterious Scarlet, and experts of the application of precision violence. They are renowned for not only their skill, but their brotherhood and oddly enough, their morals. The Osprey only take jobs that Red approves of, which often include overthrowing dictatorships, such as the one in Senos. They reside in a repurposed Geo-Thermal Energy plant, modified to suit their needs as a PMC, and nicknamed "The Devil's Den". They are also infamous for employing magic users, something not many PMCs, or armies in general, are willing to risk, and using...unconventional weaponry.
Cardinal Squad
An elite squad of special operatives, hand picked by Scarlet to be a well-oiled machine. They are Osprey's go-to group when the going gets tough, and have been through more than most of the company.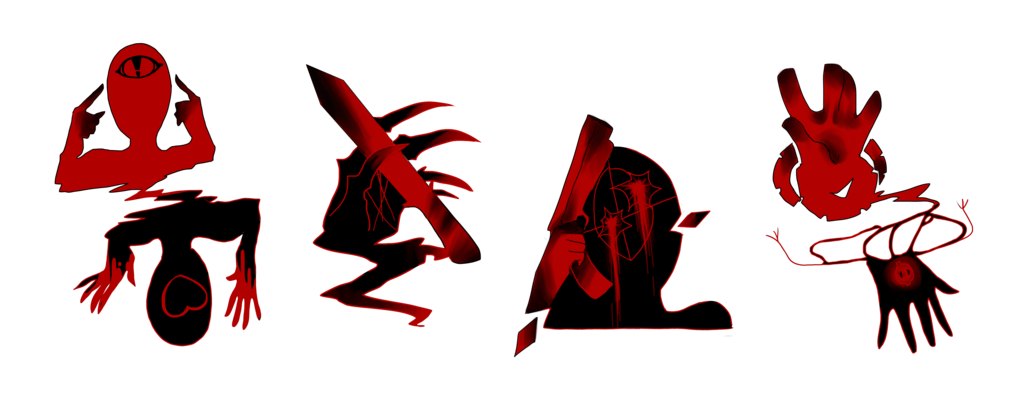 Magic
Magic can be separated into four Groups: 
Mental, Construct, Enchantment, and Energy. Mental focuses on manipulation of the mind, Construct creates solid objects out of magicka (Magical energy) Enchantment imbues and improves items with magicka, and Energy uses raw magicka itself as a weapon.
Roles


Commander:


Scarlet
- Vexilous
Cardinal Squad
Reconaissance
Darvin Centurion
- hdspencer14
Demolition: 
Piper Reinhardt
- Byte
Surveillance:
Maxis James
- Finalhazard3
Stealth:
Alex Rammis
- triblade
Assault:

Asher Evans
- Asher MstrImmortalis
Field Medic:

Jack Almasi
- Vexilous
Mess Hall Staff: 
Red Hemming
- chris33
Troops:
Code: Select all

[center][u][b][color=YOURCOLOR][font=century gothic][size=200]Name[/size][/font][/color][/b][/u][/center]

[right]Images (Anime/Fantasy only please!)[/Right]
[u][b][color=YOURCOLOR]Age[/color][/b][/u]


[u][b][color=YOURCOLOR]Sex[/color][/b][/u]


[u][b][color=YOURCOLOR]Height[/color][/b][/u]


[u][b][color=YOURCOLOR]Weight[/color][/b][/u]


[u][b][color=YOURCOLOR]Eye color[/color][/b][/u]


[u][b][color=YOURCOLOR]Physical Description[/color][/b][/u]


[u][b][color=YOURCOLOR]Specialization[/color][/b][/u]


[u][b][color=YOURCOLOR]Power class[/color][/b][/u]


[u][b][color=YOURCOLOR]Powers[/color][/b][/u]


[u][b][color=YOURCOLOR]Signature Weapons/Gear[/color][/b][/u]


[u][b][color=YOURCOLOR]Personality[/color][/b][/u]


[u][b][color=YOURCOLOR]Likes[/color][/b][/u]


[u][b][color=YOURCOLOR]Dislikes[/color][/b][/u]


[u][b][color=YOURCOLOR]Relationships[/color][/b][/u]


[u][b][color=YOURCOLOR]History[/color][/b][/u]
0 posts here • Page 1 of 1
0 posts here • Page 1 of 1
Arcs are bundles of posts that you can organize on your own. They're useful for telling a story that might span long periods of time or space.
There are no arcs in this roleplay.
There are no quests in this roleplay.
Here's the current leaderboard.
There are no groups in this roleplay!
Welcome home, Promethean. Here, you can manage your universe.
Arcs are bundles of posts from any location, allowing you to easily capture sub-plots which might be spread out across multiple locations.
You can create Quests with various rewards, encouraging your players to engage with specific plot lines.
Settings are the backdrop for the characters in your universe, giving meaning and context to their existence. By creating a number of well-written locations, you can organize your universe into areas and regions.
Navigation
While not required, locations can be organized onto a map. More information soon!
There are no groups in this roleplay!
By creating Collectibles, you can reward your players with unique items that accentuate their character sheets.
Once an Item has been created, it can be spawned in the IC using /spawn Item Name (case-sensitive, as usual) — this can be followed with /take Item Name to retrieve the item into the current character's inventory.
Give your Universe life by adding a Mob, which are auto-replenishing NPCs your players can interact with. Useful for some quick hack-and-slash fun!
Mobs can be automated spawns, like rats and bats, or full-on NPCs complete with conversation menus. Use them to enhance your player experience!
Current Mobs
No mobs have been created yet.
Locations where Mobs and Items might appear.
You can schedule events for your players to create notifications and schedule times for everyone to plan around.
Add and remove other people from your Universe.
Orphanage
By marking a character as abandoned, you can offer them to your players as pre-made character sheets.
"You've missed dinner again haven't you? Oh Lord, I'll put the oven on. And take a shower, ya smell like you've been in a warzone..."
The Forge
Use your INK to craft new artifacts in Not Your Kind Of People. Once created, Items cannot be changed, but they can be bought and sold in the marketplace.
Notable Items
No items have been created yet!
The Market
Buy, sell, and even craft your own items in this universe.
Market Data

Market conditions are unknown. Use caution when trading.

Quick Buy (Items Most Recently Listed for Sale)
Discussions
Most recent OOC posts in Not Your Kind Of People