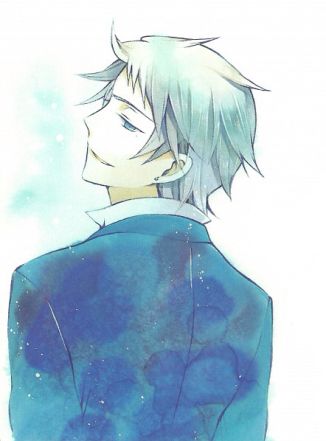 Age
25
Sex
Male
Height
5'10
Weight
176 lbs.
Eye color
Ocean blue
Physical Description
Jack is fairly tall, with calming blue eyes and sandy blonde hair that trails down his neck curling around his ears and flipping up at the sides. He is quite well-built, But maintains a slim appearance. He also has a multitude of scars across his back and on his legs.
Specialization
Field Medic - Preffering to be called a "Combat Medic", Jack uses his powers of healing to provide medical assistance to his squad, but his abilities are not limited to the aforementioned healing, as he is highly trained in firearms and hand-to-hand combat as well.
Power class
Enchantment
Powers
Healing - Jack imbues wounds and fractures with Magicka, greatly accelerating the healing process. He also has a great deal of medical knowledge, just don't come to him if you have a rash in a funny place.
Signature Weapons/Gear
Revolvers, Medical Equipment
Personality
Jack, though at times can be cynical and spiteful, cares deeply about his squad and the well-being of Osprey, and considers them family. He is witty and sarcastic, but very clever and always enjoys a good laugh.
Likes
+Osprey
+Scarlet
+Revolvers
+Peace
+Food (He'll eat just about anything)
+Watching the sunset from the edge of the base
Dislikes
-Dictators
-Loosing a friend
-Swimming
-Fruits
-Facial Pierceings
Relationships
Scarlet
- He thinks of Scarlet as a mother, and would do anything to protect her. He is completely loyal to her, and owes her his life.
Piper Reinhardt
- "She's super cool. It's nice to have her around, you know, she's just fun to be with. Doesn't hurt that she's easy on the eyes, either."
Alex Rammis
- "He's so cuuute! But, in all seriousness, I never really see him that much. He's pretty nice though."
Asher Evans
- "He's really nice. Maybe a bit too nice, he does tend to get a bit hesitant on the job, but I really like the guy...Now, if I could only steal that gunblade of his..."
Darvin Centurion
- "Man, does he ever have aim. If I'm ever in a darts tournament, I know who my partner is."
History
Jack was born in a war torn third-world country to the far south, in which a large-scale and bloody civil war was raging. After a sinister warlord burned down his village and killed his family, he was drafted into the warlord's service as a child soldier because of his magical abilities, where he was given nothing but an old revolver stolen from a western soldier that had been killed by the warlord's troops. Following a not-so-successful field career, Jack was assigned to another group of child soldiers, lead by a brutal and abusive officer, who's goal where to extract blood diamonds to help fund their insurgency.
One night, Jack attempted to steal the diamonds and escape, and buy his way out of the country. He was however, caught by the officer and was about to be killed for his treason when he was saved by Scarlet and her then small group of mercenaries who has been hired to seize the blood diamonds and assassinate the warlord. Owing the woman his life, and instantly idolizing her, he pleaded to be trained and acquire a position in her group, but the woman refused to employ a child soldier, so he was assigned to the base as a medical assistant to make use of his powers. When he became old enough, he once again pleaded with Scarlet to give him a field job, and after demonstrating to her his skill in both firearms and battlefield knowledge, she offered him the position of Field medic. He has since climbed the ranks and become the combat medic of the legendary Cardinal squad.