Dr. Haren Jekyll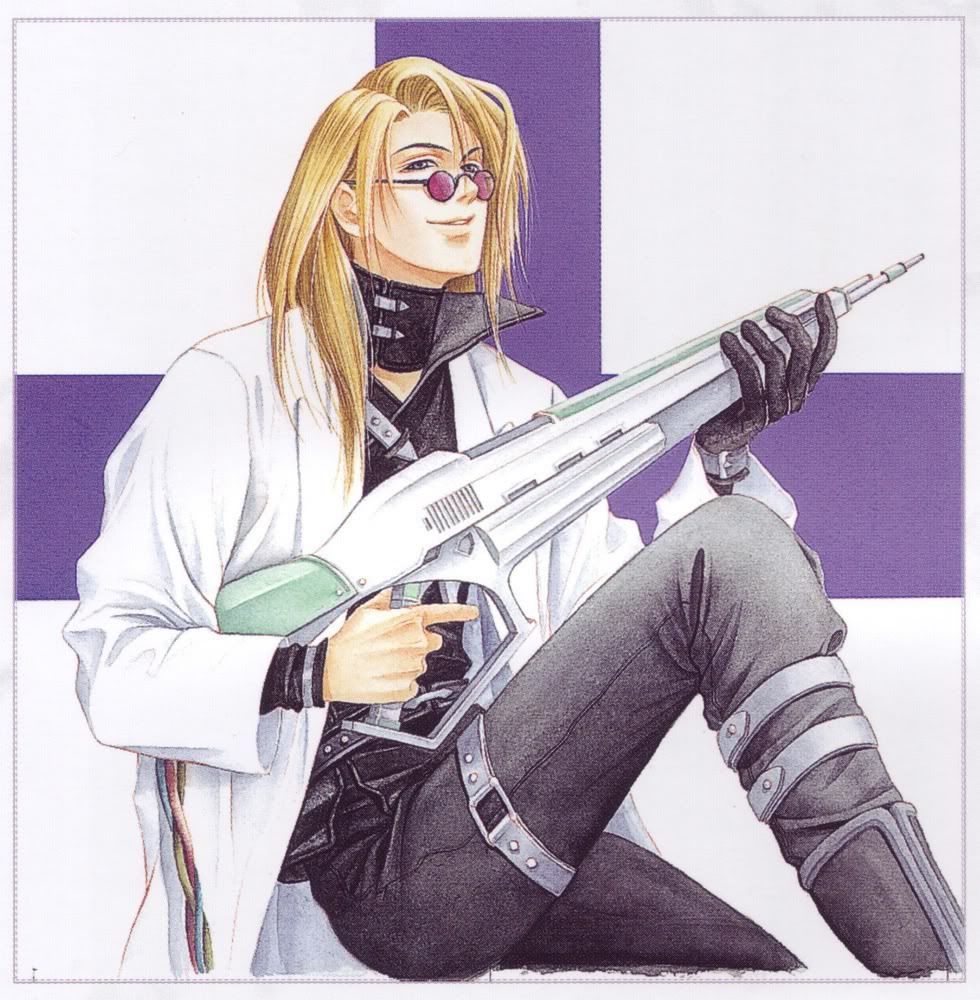 Age:
29
Gender:
Male
Role:
Scientist
Sexuality:
Straight
Appearance:
He is tall and slim. He has purple eyes and long blond hair. He always wears his white coat with black leather suit under it. He also wears a purple sunglass.
Personality:
He tends to act kindly but hes actually very mean. He is a bit crazed and doesn't values human life at all. He is proud of the progress they made. He treats most of the Controls like dolls, ordering them around. He likes to drink coffee while he is working. He hates to tidy up hes working area, leaving piles of documents behind. He thinks that actual science is more efficient than theoretically.
Weapon:
The always brings his self made gun with him. He tested it on one of the controls, it can temporally disable the targets powers depending on the power. This weapon has a long recharge rate (5min) so he cant fire it rapidly.
Theme song:
( Negative pH - WK )
http://www.youtube.com/watch?v=KHuDavw4h9k