Are You a Boy or Girl?: Girl
How Old Are You?: 22
What Was Your Name Again?: Jessica Jameson, Alder calls her JJ but only Alder calls her JJ.
Your Very Own Pokemon Adventure is About to Unfold
Personality: Jessica is a fierce and outgoing girl. She loves her pokemon more than anything and has idolized Red since she was young. She recognized Professor Redwood for who he was from the moment she sat down in his class but said nothing. She understands battle tactics like the back of her hand and has raised her pokemon to be fierce competitors, despite fearing their loss. She will not fight with a pokemon who does not wish to fight, she feels that the pokemon has a right to choose if it wants to battle, especially with the deadly circumstances that could arise from such a battle. She oves to meet new people and go new places, that is why she chose to go to university in Evergrande, so far away from her home.
Team:
Snivy - Male: Smugleaf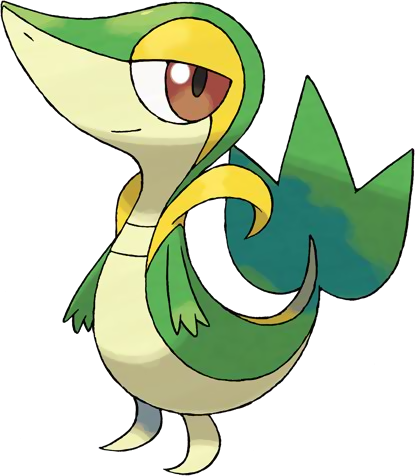 Lv: 30
Moves:
Giga Drain
Synthesis
Twister
Magical Leaf
Item: Miracle Seed
Lucario - Male : Lucas
Lv: 26
Moves:
Swords Dance
Crunch
Quick Attack
Close Combat
Item: Expert Belt
Growlithe - Female: Honey
Lv: 28
Moves:
Flareblitz
Crunch
Aerial Ace
Close Combat
Item: Choice Band
Larvesta - Female: Elizabeth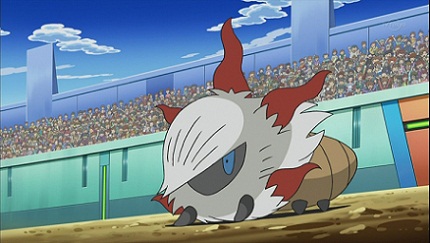 Lv: 30
Moves:
U-Turn
Morning Sun
Wild Charge
Flame Charge
Item: Charcoal
Biography:
As stated above Jessica loves her pokemon more than anything and she is a very skilled battler, having study battle tactics her entire life, even spending some time with Alder learning the secrets of battling. She is a fierce competitor who will not lose, for the sake of her pokemon she will not accept defeat. She will never force one of her pokemon to battle as she feels she cannot put a pokemon in danger that is not willing to put itself into danger. When she was 8 her parents told her about a wonderful trainer from the Kanto region, named Red. After hearing his story she studied all she could about him and was determined to be better than he was. That was when she started to train with Alder. He allowed her to train with his pokemon, they spar against each other, ending the battles before any of the pokemon were seriously hurt. The lessons were more about learning how to battle than they were actually battling. Alder understood that one day Jessica would need to battle for real and so when she turned 16, Alder had Jessica go and catch a pokemon of her own. She caught a Deerling in a nearby field. The two loved each other and trained for two years before Alder challenged Jessica to a battle, he hated doing what he had to do, but he knew he had to teach Jessica the importance of protecting her pokemon. Alder chose to use Volcarona, whereas Jessica used her beloved Deerling. The battle was a fierce one but ultimately Deerling could not handle the fire attacks from Volcarona and a final Heat Wave was commanded by a teary-eyed Alder and Deerling collapsed to the ground. Jessica ran to her pokemon's side and watched as she breathed her last breath. From then on Jessica understood the importance of ensuring her pokemon know the risks of battling and allowing them a choice each and every time they battled. She also learned the importance of being the best trainer she could be and her resolve to be the best there ever was, was only strengthened by this incident. The next day Alder told her that she was ready to receive a true starter pokemon and he gifted her with a Snivy with a smug attitude, which she quickly named Smugleaf. They continued training together until Alder felt she had learned all she could from him, one her 21st she left to go to Evergrande city and study at the university there. On the day she left Adler gifted her his Volcarona's only child as a going away, and birthday gift. With Larvesta and Snivy in hand she began traveling to Castelia City's port from her home in Flocessy town. She met Growlithe in the Virbank Complex, She was sweet, yet fierce and Jessica fell in love with her, the two decided to travel and train together. She realized she had forgotten her cruise ticket and returned home to retrieve it but not before she stopped by Flocessy ranch and found a Riolu. The Riolu was quit the competitor and had a fighting spirit greater than any pokemon she had met before. She caught it and they agreed to travel together. Upon reaching Castelia Jessica was overjoyed she ran to the boat and went on board and made her way to Evergrande. Once in Evergrande she studied hard, continuing to master battle techniques and tactics, and train her pokemon. When Lucas reached level 26, he evolved into Lucario, proving that Jessica was a good trainer that kept her pokemon happy as well as strong. Now she is ready to fight for her idol Red and help him save his home.