Andy O'Neal
-----
Name: Andrew Lincoln O'Neal


------

Nicknames: Andy, Drew, Link


------

Age: 17


------

Sexuality: Heterosexual



------

Ethnicity: Asian/African-American mix


------

Year: Junior


------

D.O.B.: 4 April 2002


------

Hex: #18D81E




------

Hair: Black


------

Eyes: Brown


------

Height: 5'10"


------

Weight: 145 lbs.
---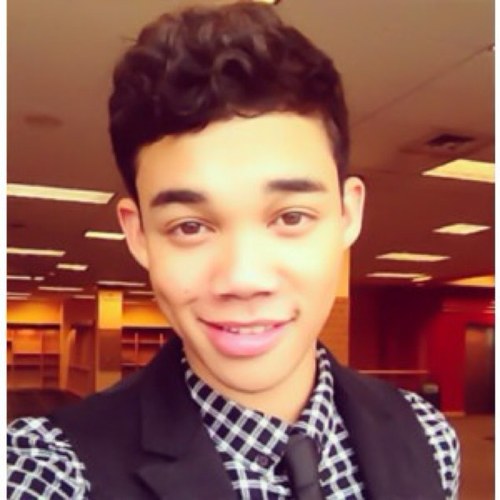 Strengths
- Optimist : it is hard to get the smile of Andy's face. He is usually very happy and will try to cheer up people that are less happy. There is always a way out, and Andy will make sure he finds it.
- Smart : there is no doubt Andy is a brainy kid. His father made him study for every test and every subject. His father was a teacher at the school, so his son would not become an embarrassment.
- Tech wizz : Andy was a leading part of the AV club. He built his own computer and used to make some side money by installing other peoples computers.
- Trumpetist : he is a gifted trumpeter, usually playing in the marching band or at school sporting events.

Weaknesses
- Indecisive : a boy filled with opinions, but never feels strong enough about it to make a decision. It is difficult enough to decide for himself, he will never be the one deciding for the group.
- Scaredy cat : sudden sounds, sudden movements, every small thing will make him jump. No horror movies, haunted houses or scary forests for him.
- Not taking things serious : Making jokes is just his way of dealing with awkward situations. As such he comes of as a bit of a clown and someone who can't take anything serious.

Fears
- Responsibility : he is scared of taking any responsibility and making wrong decisions. College is coming, so he knows he will have to make his own decisions soon, but he is dreading the day.
- Snakes : he is simply terrified of them. Like freezing in fear terrified.

Secrets
- He was never going to finish high school. He was failing tests in the last few months due to the stress he felt. He planned to travel the world, meeting people and playing music. His own plans made him so nervous he started to fail at everything else, angering his father.
- Has previously changed grades from some of the students on his fathers laptop, mostly to improve the grades, but not exclusively.
Personality
Andy tries his best to be seen as the class clown. Until recently he was one of the smallest kids in school, and was bullied because of it. His main defense to this was his sense of humour. He tried to insult all and make them laugh at the same time. He did this mostly to the boys in his class, as he was never too comfortable with girls.

Andy's reasoning is always based from a logic point of view. He does not care who makes the suggestion, if it makes logical sense, it is the right decision for him. He is not afraid of speaking his mind, but would not be happy to be the one in charge. He doesn't think there is any reasoning why people would want him in charge either.

He is not at all like his father, the high school dean in Oakville. His father is a workaholic and only sees value in the academic subjects. Originally a history teacher, his father is still obsessed with history itself. Andy might not have the greatest respect for his father, he surely was a good story teller. Hence, Andy knows more about local history than a lot of the others.
Andy likes the artistic and technical subjects more. He is very good on the trumpet, having played with the State marching band multiple times. When he gets into his wizz mode, he loses sight of most other things.

Andy is definitely not an outside person. Sports are not his forte, and he hates it when its cold and snowing. Physical confrontation or affection were both alien to Andy. Without people knowing he changed some of the grades of his fellow student. Those he admired got better grades, those that annoyed him got lower ones.
History
Andrew was born to Richard and Rosa O'Neal. When he was born, his father was already quite old with 45. His mother on the other hand was 25 when he came into the world. It was a scandalous marriage at the time, people heavily judging the huge age gap between the lovers. That Andy was not just an accident appears out of the strong bond between his parents. He never knew the age difference was that bad, and his parents seemed to be in line on most subjects.
His father had been an activist for equal rights for all races in the 70s. A subject he always remained very passionate about.

Andy's mother was a recent immigrant from the Philippines. They had met in a bar, and it had clicked from the very first moment. Already before he was born, his parents settled in Oakville. His father was a history teacher in the local school, while Rosa worked in the supermarket.
His father loved his job, but became too attached to it. He stayed at work longer hours and had to rest in the weekends. He was never too tired to help Andy with his homework, but at his age he became more agitated and impatient. The pay off was there when the old dean had to retire. Being in charge of multiple apartments and part of most administration committees the job very deservingly went to Andy's father.

When he reached high school himself this became an issue. No student was treated as harshly and unfairly. Not that the other teachers did this, but his father set standards for the boy that were impossible to reach. Although he was not a bad student, the contact between Andy and his father became worse and worse. As another consequence, Andy could sometimes expect the revenge if his father had given punishment to a student.

To annoy his father, and to great surprise of his mother, Andy learned how to play the trumpet. And rather effectively as it turned out. He joined competitions and won quite a fw guest appearances for larger crowds. Now that his grades were going down, his father applied for schools with a trumpet scholarship. He himself was not very interested, as he did not want to continue his academic career at all. After high school, he would run away. Backpack on his back, trumpet in his hand, going from town to town.