---

◤◥
«

"You want me to speak? Never going to happen again after this."

»


⌠Amber | Stick To Your Guns⌡


Fᴀᴄᴇ Cʟᴀɪᴍ ◆ Victoria Justice ❘ Pᴏʀᴛʀᴀʏᴇᴅ Bʏ ◇ Aquamarine


Dɪᴀʟᴏɢᴜᴇ Cᴏʟᴏʀ ◆

#ff0044


◣◢




|Full Name|


⌊Amber Nichole Fitz⌉



|Alias(s)|


⌊Aunt B || Rarely Used (By Jessica)
Am || Commonly Used⌉



|Gender|


⌊Female⌉



|Age|


⌊15⌉



|How long were you an orphan?|


⌊10 Years⌉



|Sexuality|


⌊Heterosexual⌉




|Personality|


Ever since the first day at the orphanage, Amber was never the way she used to be. She used to be a very happy child, always having a smile on her face, enjoying every moment throughout the day. But now, she tends to keep more to herself. She doesn't speak to anyone, except Jessica. Even then she doesn't really say much of anything to her older sister either. Because of this many people think she is a mute, but honestly, she would prefer for it to stay that way.

She is a very depressed person who was never able to grasp and fully understand what happened those many years ago. Her sister always tells her that she would be more than happy to try and make her understand, but Amber always shuts her down...scared from knowing the truth.

Amber began hiding herself from the rest of the world through music. There never seems to be a second in the day when she doesn't have her headphones on her head or around her neck listening to music. Behind closed doors, when she is alone she dances her emotions away. Amber would never allow anyone to know she does this in fear of being judged or even rejected by everyone who knows. So what it comes down to, Amber is a very emotional girl who is nothing more than confused and scared of her past.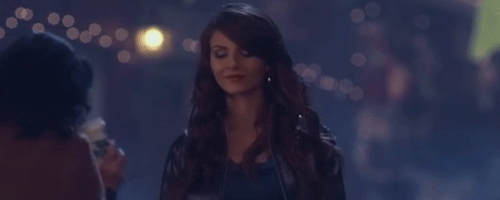 |History|


Amber was the second born in the Fitz household. Ever since her first day on earth she's been going through chaos. Her father was a drug dealing, alcoholic and her mother, she was the complete opposite. She did all she possibly could to take care of Amber and her older sister. Even if it came down to going against their father for doing something the girls needed or deserved. As to this day, Amber could never seem to understand why her mother stayed with her father as long as she had, but now there is no way to figure that out.

When Amber was five, her father was angry again, but this time took it to a completely different level. He held a gun to her mother's head and shot her, killing her on the spot. After that, he ran after Amber until she was cornered and held the gun to her head as she hugged her knees to her chest and cried, begging him not to do it. Just before her father pulled the trigger, Amber's seven year old sister got home from her friend's house finding that her father had killed their mother and was holding a gun to her sister's head. Jessica found the other gun in their father's unlocked gun cabinet and shot her father twice. Once in the back, another through the heart.

If it weren't for Jessica's friend's mother witnessing the event, both of the girls would end up in juvenile detention up until they were eighteen and possibly end up having to serve even more time in prison for the murder of both their parents.

To this very day, Amber still has no clue as of what happened? She was too young and in shock on top of everything that most of the details escaped her thoughts. Every passing moment, all Amber can think about is her mother and the way she looked when her father shot her, killing her. Ever since then, she has never spoken another word and honestly, she doesn't really plan on it.

---