Full Name:
Claire Elizabeth Rossi
Nickname:
CeeCee, Cee, Claire-Bear (only her dad calls her that) But usually just Claire
Age:
13
Birthdate:
April 24th
Where you are from:
Los Angeles, California, USA
Role:
1st year from St. Raikou, Evanna Lynch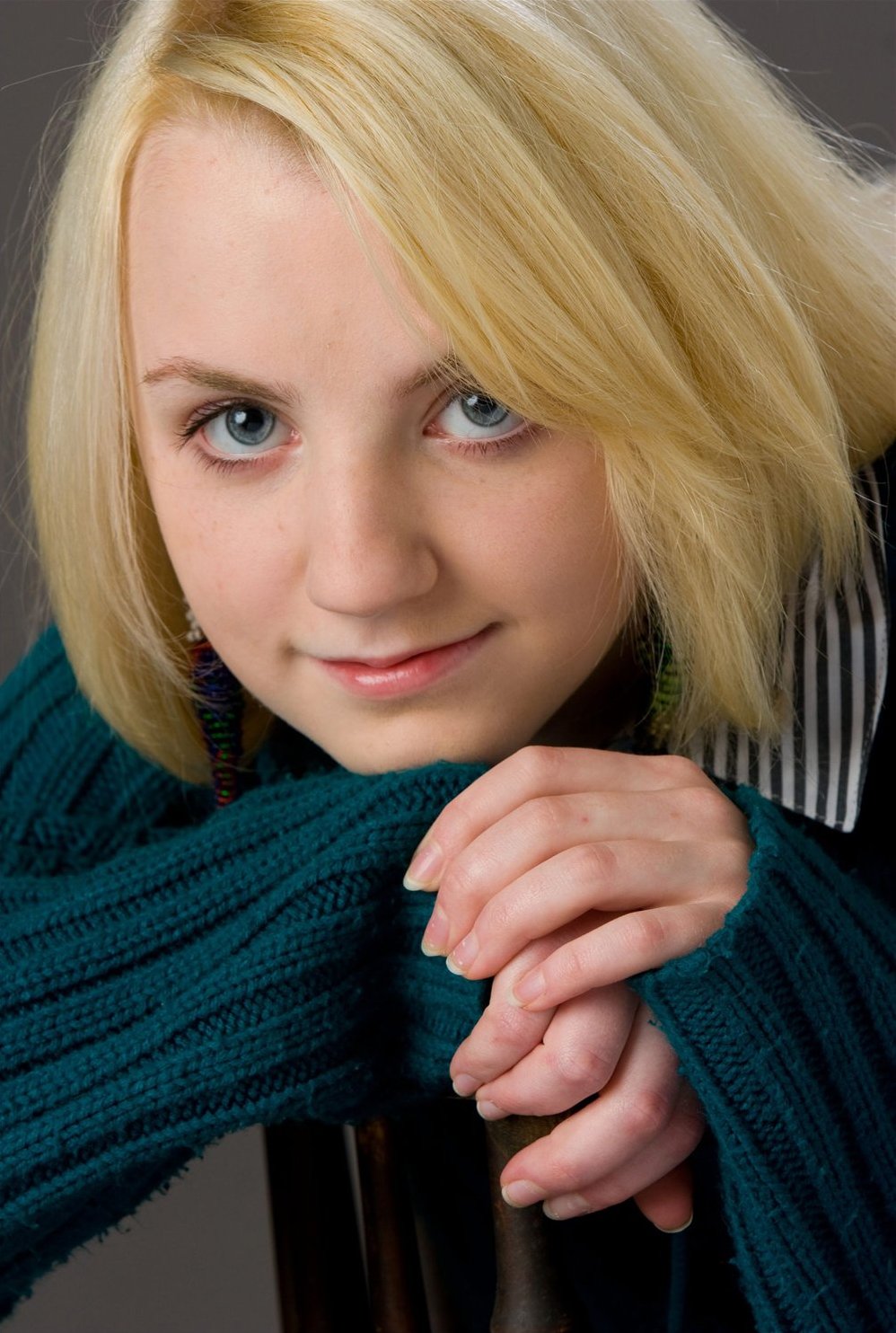 School:
St. Raikou
Crush:
girl 8
Best Friend:
girl 3 & 14
Girl 14: She sees her as a little sister, even though they aren't that far apart in age. Claire is extremely protective of her, and will guard her like a lioness guards her cubs. They met before either of them started school, and they were instantly friends. Claire doesn't know what she would do without Nelia, and she's pretty sure Nelia doesn't know what she would do without Claire.
Roommate:
Girl 10
Likes:
-Reading
-Taking long walks at night
-Being with her friends
Dislikes:
-Being alone
-Books that are turned into movies
-Being told she's wrong
Fears:
-Being rejected
-Not finding people who understand her
Description:
Claire has always looked a bit different from everyone else, but that's never really bothered her. Her face is very striking, with high cheek bones and an unusually small nose, she doesn't have a face many people understand as normal "beauty" but she has been asked by several magazines to model. Claire is short, only around 4 feet 11 inches, but she still has time to grow, she hopes. At only 100 lbs, her father worries that she is underweight and underfed, but doesn't really do anything to change it. Still only 13, she has a good amount of curves for someone so young. She is, in her own way, a beautiful person inside and out. While her long, curly blonde hair falls below her belly button, she takes fantastic care of it, and it always looks healthy and clean. Claire has large, doe like blue eyes, that always appear to be asking the question "Why". Her thin lips are almost always curled into a "I know what your thinking smile" which makes some people nervous. If she's not smiling, you know something is seriously wrong and you should run for the hills. Claire's sweetness is reflected through her eyes and smile, and she always looks ready to do anything anyone asks of her.
Personality:
Claire believes things on faith alone, while most others ground their beliefs on the facts of life. A lot of the time, people try to convince Claire that her beliefs are "false" or "rubbish". This is not to suggest that Claire is unintelligent, though she is gullible, and a little naïve. To these people who call her unintelligent, she calls them narrow minded. Despite her quirkiness, she is often perceptive about human nature, and many people notice her knack for blunt honesty. She also holds her friends in extremely high regard, as many of her friends will often notice, she keeps pictures of them in her room.
Claire continues to be an eccentric individual no matter what people say, and when she is at home, she and her father live the lives of freegans, or people who scavenge and grow their own food. A long time ago, Clair came to terms with her fathers' schizophrenia, and tries to take care of him as much as possible. Claire convinced her dad to hire a private nurse for when she went away to school. She loves her father very much, even though she doesn't speak of him often, and she keeps a picture of him near her at all times.
History:
Claire was born on a cool day in April to Philip and Isabella Rossi, a very Italian couple. She grew up in the classic Italian home, surrounded by a huge family all the time. She has never been alone, which is why she hates it. Sadly, her mother developed breast cancer and, unfortunately, lost the battle. Claire was 10 when her mother died. Her father had already been showing signs of schizophrenia at this time, and Claire was worried about going away to school. However, her grandmother moved in with him and hired a live in nurse, and Claire felt a little better about it.
Her grandmother has always been close to her, and she has taught her a lot. As a freegan, she has never shopped, except for fabric to make her own clothes. Her family never liked to waist anything, so they have always made and found everything they have. This isn't to say they are poor, quite the opposite. Her family is very well off, and she has never wanted for anything. Claire has always had family around her, as afore mentioned, and when she told them she was bisexual, possible even full on lesbian, they were extremely supportive of her. No one told her she was sinful or wrong, they just stood behind her and loved her still.
Claire is a product of love and a large family. She has always known family as her biggest support, and her best friends. Claire came out as a bisexual at age 12, after experimenting with her long time friend and neighbor. Claire has never been shy, growing up Italian really prevents that, and she has always had friends. Claire loves the idea of going away to the school, and even though she'll miss her family, she knows she'll make friends easily.
Misc:
Goodnight by Evanesence