[THIS INTRO IS A WORK IN PROGRESS]
This is the year 4080 in an alternate Universe. The countries of the world have been built and built again. Civilizations have risen from dirt and fallen disappearing into mere footnotes in history. Right now begins a new era. A harsh era of oily dirt and stormy skies and of craggy metallic memorials from a golden age. The age of your fathers, the age of chrome and steel. They ruled the world with magnificent machines powered by diesel and intricate drones and implants made of cybernetics. The pinnacle of industry and invention.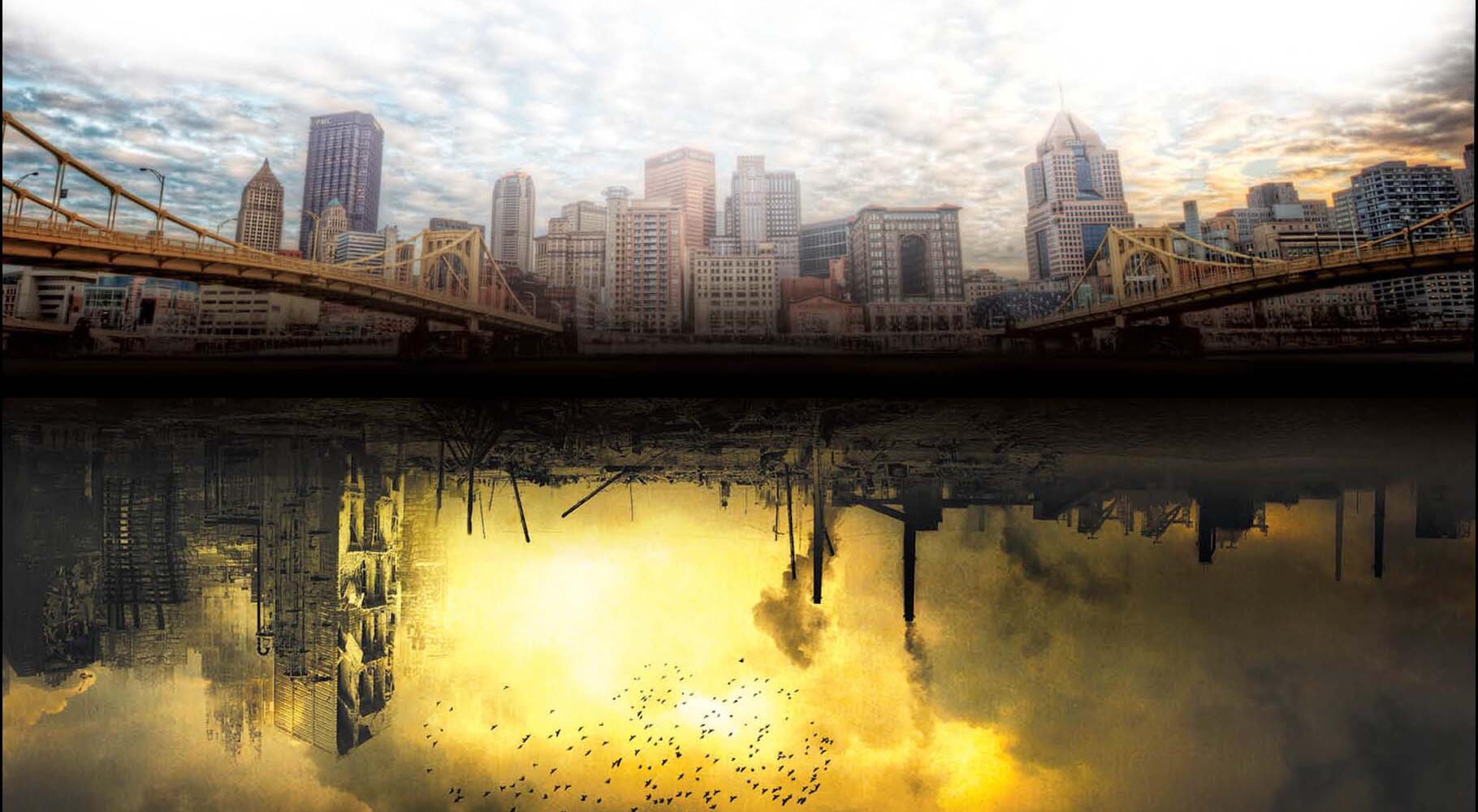 What remains now are ruins. The skeletal remains from a world so plump and so rich it devoured itself. It began with the construction of walls and gates around the hearts of the city protecting the rich from the "bad blood" of the common man. Soon each gate had a sentinel adorned with patriotic flags and sigils for each sponsored noble house. "We will protect you" The banners sang. Of course what they meant was, "We will protect ourselves from you as we steal your money." Aristocracy was in highest power in this time. Once you where inside those gates you where set for life and more. You had safety, security, and acceptance. You and all who came after you and took your name whilst outside the gates protests reigned fierce. They developed drones to secure the gates and keep the streets clear at night, but gradually grew to have sentinels themselves march the mains as the Hearts where threatened by terrorists. Terrorists. The dirty word, the word that would trigger true hostility as the rich sat behind their gates. Everyone beyond the gate took on that terrorist glow, and it wouldn't be long before a war began.
At the start of the war the Rich had it all. They went down street by street and leveled the poor houses, slaughtering people in their homes. "Terrorist!" they shouted as they would bomb an entire block. And terrorists they would create. It took money to develop and build those sentinels. Money to create the flocks and flocks of drones. Money that governments no longer had now that their citizens where dying in the streets. Noblemen don't pay taxes.....right?
This problem would halt the rich at the Hearts enough for survivors and rebellions to appear left and right and strike them where it hit hardest. Company buildings, factories, command centers, they went down in a haze of smoke and fire. The rich where slaughtered in the streets by raging rebellionists who lost so much they didn't care anymore. Noblemen weren't human. Aristocrats weren't human. They where well dressed animals, criminals they would personally send to hell.
This is the world you live in now. 50 years after the fall.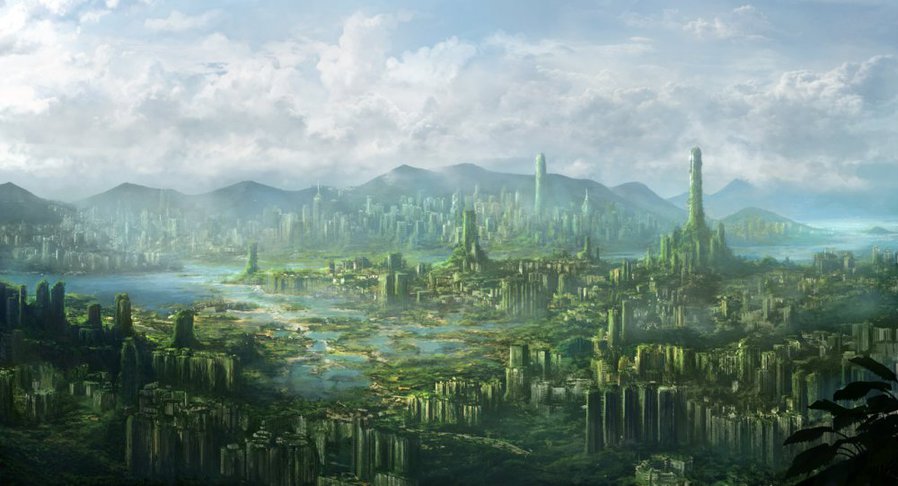 Constant migration is your way of survival. You have been lucky to find a group to survive with. In this world groups live. Loners die. Herd mentality prevails. The world is full of desperate scavengers, like yourselves. Murderers. Crazies. And the lingering remnants of a Cybernetic military patrolling like the ghosts of fallen warriors from a long forgotten war. Drones flock like birds now. Repairing one another and hunting humans, completely lost from their commands and thriving on their base survival programs. Search destroy, scavenge, repair. However.........something else is lurking in the depths of the DeepCity......Something is biding its time, waiting to take up what a lost age has dropped long ago.
Your Group~
Everyone has a Job, a profession. You must do your job like your life depends on it....because it does.
(All characters must be original. I'm not assigning Face claims. Ask me for an exception to Age limits. I recommend CG/Concept Art for an image. Looks nice goes with the flow of the RP. Will accept Anime. Don't like Photos.)
-Check Deviant Art. Lot of portraits and well done concepts
Captain:
Taken
Quartermaster:
Taken
-In charge of all supplies. Drives supply truck/van
Vehicular Mechanic: 17+~Reserved
-repairs vehicles. Acts as scavenge specialist for vehicular parts
Cybernetics Expert:
Taken
"Duchess"
-Catalogs all spotted active Cybernetics(robots, drones, etc.) Acts as scavenge specialist for Cyborg and drone parts. Repairs and builds drones. Also acts as assistant in Cyborg related operations.
Medic/Doctor(1-3 available):
Taken
"Stylus"
-In charge of overall group health and safety. Performs any and all operations in field and at camp. Acts as specialist for all scavenged medical supplies including natural herbs and plants.
Scouts(2 available):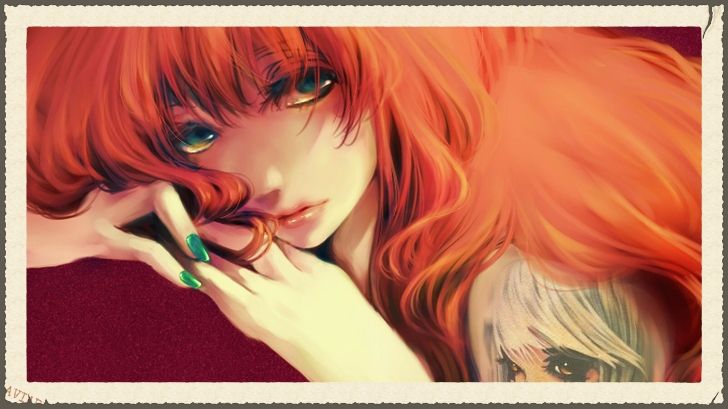 -In charge of going ahead or falling behind to either scan forward route or protect back end from attack and possible ambush. The eyes and ears. Must be able to survive on their own for a few days at a time.
Heavy Munitions(1-2):
Taken
-In charge of cataloging and protecting heavy munitions. This includes detonation charges, launchers, and whatever else they find on fallen bots and vehicles.
Cook: 17+~
Hunter: 18+~Reserved
-In charge of the gathering of meats the hunting of the wild animals that now lurk in the overgrown cities and suburbs and parks.
Sniper: 22+~
Other:(Let me know if you have a specific other idea. I will add it if it's good.)
Code: Select all

[center][img]FULL_NAME_%http://www.1001fonts.com/%[/img]
[b][i][color=#COLOR][size=150]"NICKNAME"[/size][/color][/i][/b]
Job:


[img]MEDIUM_CHARACTER_IMAGE_HERE[/img][/center]


[hr][/hr][hr][/hr]

[b][u][color=#COLOR][size=120]PHYSICAL[/size][/color][/u][/b]

[b]Gender:[/b]
[b]Age:[/b]
[b]Height:[/b]
[b]Weight:[/b]

[b]Strengths:[/b]

[b]Weaknesses:[/b]

[b]Alterations(Cyborg bits):[/b]


[hr][/hr][hr][/hr]

[b][u][color=#COLOR][size=120]MENTAL[/size][/color][/u][/b]

[b]Personality:[/b]

[b]Sexuality:[/b]

[b]Neurological tendancies:[/b] (Any ticks, habits, OCD, ADD, etc.)

[b]History:[/b] (Where and how where you found? What happened to your family, How did you get your position in the group?)


[hr][/hr][hr][/hr]

[b][u][color=#COLOR][size=120]WEAPONS & GEAR[/size][/color][/u][/b]

[b]Weapons:[/b] (Bullet firing, plasma blasting or light swords, but no Starwars shit. No lasers. No massively powerful singularity cannon of ultimate fusion.)
Addons:(nothing crazy here. Keep it mild. List sights, mag extentions. grips, customizations.)

[b]Gear:[/b] (treasures, supplies, snacks, clothing w/e)


[hr][/hr][hr][/hr]

[b][u][color=#COLOR][size=120]Vehicle[/size][/color][/u][/b]
-Remember that this is post apocalypse, all addons are handmade from scraps.

[b]Type:[/b] (Must be ground vehicle)
[u]Addons:[/u]
[u]Markings:[/u]
[u]Storage and Gear:[/u]


GROUP HISTORY:
The Captain originates from New Paris. A massive Super City. He was born in a large survivor's den hidden there. A neat little civilization a city born from the ashes of another fallen city. No one's completely sure what happened to the survivors there. All that was recalled was a sudden flood of drones. Like a horde of insects they filled the caverns and tattered homes and streets. Shot people dead in the streets and left others to bleed from their wounds. The captain escaped with a handful of people and began his role as Captain. "Movement is key to survival" He says now to every man or woman he finds. "You are a part of this group now, you need to behave like it. Otherwise you can go right back out there and fend on your own against the scavengers. Loners die. Groups Survive." Each person was given a job and a nickname and became a part of their family. Each person is important and must pull their weight. Captain always wonders, though. He always wonders what could have possibly caused those drones to find and attack them like that. It was almost like......they where acting as a proper unit again. Following commands again.
The group now has just dropped temporary camp here:
It's was once a subway station in a city in northern Italy. There are tunnels that must be checked on the half hour as well as a perimeter that must be watched. Tents are pitched inside along the halls and the pond has a stream that flows in from the outside and drains down into the subway tunnels below.
For a week or two, as is customary to recharge and scavenge for more food and water, find repair supplies etc.
1. WARNING!!!! This is an Adult themed role-play. If you are uncomfortable with detailed gore writings and sexual references, are sensitive to cussing and immoral behaviors. If you cringe and flail at the mention of the words, penis, vagina, tits, or "You fucking shithead metalcunt robot I hope you rot in tinman hell!" Then this is not the role play for you. This is Adult themed for purely artistic reasons. One does not sensor their words and thoughts so much at the end of the world. Since you have been warned I don't want to hear complaints about it from here on out.

2. Despite this being an Adult themed role-play. While simple nudity is allowed sex posts will be limited to suggestion only and, like RPG rules state. All sex related posts end in one post. Tip for you? Skip the juicy bits and get right to the cuddling :3 After all....the....cuddling's the best part....right? OR you can take the juicy bits to PM and come back when you get to the cuddling :3 We just don't need to be spamming up the rp with that stuff. Ruins plot. Also nudity is to be adressed modestly and with maturity, like one would during a group sketch. Everyone has a body, get over it. Private showers don't exist in the apocolypse.

3. I encourage you lot to play more than 1 character. HOWEVER you are only permitted 1 Main character with an application. Talk to me about playing as an outsider be you a loner, a scavenger looking to steal from the group, a crazy drug addled cyborg, or a flock of rampant battle drones. If you can easily slip into the role-play with this temporary character I will give you the job of plot enhancement for a time. Anybody who wants to will have a shot at that but I will be in charge of main plot I say when and what will happen next. Keep tabs on OOC for info on that.

4. Regular RP rules apply, obviously. No godmodding. Keep it interesting. Decent posts. At least 1 full and hearty paragraph. Let people know what your doing in the RP don't wander off. Loners die, Groups survive. Don't be afraid to really get to know each other in this rp. IM the people your rping with, establish a background that is shared as a group. Friends, lovers, family, what have you. If the rp really gets juicy maybe I'll allow the problem of starting a family in this hellhole. But right now survival is the only thing that matters.
Taking place in...
This is the fourth establishment of England. Three times as big as it is today in our universe, it takes up most of Europe. Now however......it is ruins.....
Arcs are bundles of posts that you can organize on your own. They're useful for telling a story that might span long periods of time or space.
There are no arcs in this roleplay.
There are no quests in this roleplay.
Here's the current leaderboard.
There are no groups in this roleplay!
Welcome home, Promethean. Here, you can manage your universe.
Arcs are bundles of posts from any location, allowing you to easily capture sub-plots which might be spread out across multiple locations.
You can create Quests with various rewards, encouraging your players to engage with specific plot lines.
Settings are the backdrop for the characters in your universe, giving meaning and context to their existence. By creating a number of well-written locations, you can organize your universe into areas and regions.
Navigation
While not required, locations can be organized onto a map. More information soon!
There are no groups in this roleplay!
By creating Collectibles, you can reward your players with unique items that accentuate their character sheets.
Once an Item has been created, it can be spawned in the IC using /spawn Item Name (case-sensitive, as usual) — this can be followed with /take Item Name to retrieve the item into the current character's inventory.
Give your Universe life by adding a Mob, which are auto-replenishing NPCs your players can interact with. Useful for some quick hack-and-slash fun!
Mobs can be automated spawns, like rats and bats, or full-on NPCs complete with conversation menus. Use them to enhance your player experience!
Current Mobs
No mobs have been created yet.
Locations where Mobs and Items might appear.
You can schedule events for your players to create notifications and schedule times for everyone to plan around.
Add and remove other people from your Universe.
Orphanage
By marking a character as abandoned, you can offer them to your players as pre-made character sheets.
Scout's honor.
The Forge
Use your INK to craft new artifacts in Of Chrome, Steel, and Oil. Once created, Items cannot be changed, but they can be bought and sold in the marketplace.
Notable Items
No items have been created yet!
The Market
Buy, sell, and even craft your own items in this universe.
Market Data

Market conditions are unknown. Use caution when trading.

Quick Buy (Items Most Recently Listed for Sale)
This is the fourth establishment of England. Three times as big as it is today in our universe, it takes up most of Europe. Now however......it is ruins.....
Discussions
Most recent OOC posts in Of Chrome, Steel, and Oil