---
---
---
---
It is in our nature to lie, to deceive. We are all too often driven by our ambition and greed rather than our love for other humans. A throne can pass from the hands of a benevolent king to those of a twisted dictator in just a second, and a head can roll in the next. The throne has held innumerable men and women, some kindly, some evil. The throne does not judge a man, though, for we have seen good men die at the hands of their loved ones while horrible men grow only more twisted in their ways.

This realm is not ours, but it began in a way similar to our own. Mankind inhabited what they called Tibera and quickly spread out, hunting and gathering. No man was content with this life, however. They settled down, and men appointed themselves leaders of the land they had no true right to. Tribes fought, and the fields ran red with blood. The petty feuds may have continued, and man might have wiped itself out had it not been for Frederick the Unifier. Though his name suggests otherwise, Frederick was a bloody man who only sought to take as much land as he could. In his quest, he managed to found the kingdom of Falor, and that is why the world remembers him as a hero.

Falor's borders expanded until they encompassed almost the entire kingdom, save the Far West. The West remained a cluster of independent clans for quite some time until, about one hundred years ago, it was unified under the rule of one war lord named Albrecht. He declared that the Far West, named Ostwall, would be governed by the most capable warrior so that corruption and monarchy would be avoided. Even the most intelligent of systems fail, however. The previous ruling family ruled unchallenged for fifty years.

That leaves Seabel, the newest of the kingdoms. For years, Falor and Ostwall lived with only minor border skirmishes. Two years ago, however, the previous king of Falor, Cedric Brigham, died in his sleep, leaving the throne to his teenage son. This would have been accepted by many, but the deceased monarch's daughter, his firstborn child, decided that she had more of a right to the throne. Falor split unevenly in a civil war that continues to this day.

Despite all of this, the kingdoms are preparing to convene in their decennial celebration of peace and unity in the Western Palace. How ironic. Even the youngest of children know that something is wrong. As tensions build and family is forsaken, no kingdom is safe.
---
---
---
---

The King of Falor may still be reeling from the sudden abandonment by his most trusted companion, his sister, but he also knows he has a kingdom to rule. Despite the reputation as a weak king he has earned for losing the newly formed Seabel, the king believes he will be able to fight back. With the assistance of his father's most trusted adviser, he has nothing to fear. If only that were true. The Count, Christoph, is one of the wealthiest men in Falor. Therefore, it did not come as a surprise when it was declared that his daughter would marry the young king. There are more sinister motives behind this action, however. Christoph is slowly moving closer to the throne, hoping to open it up for his family to claim when the time is right.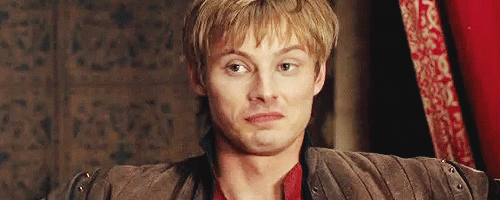 King Lucas Brigham || 19 || King of Falor || FC: Bradley James ||

TAKEN: xXxCryptic-AngelxXx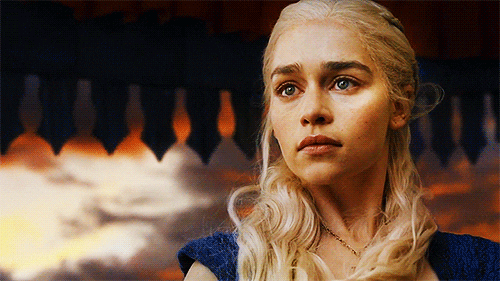 Lady Loria Estermont || 17 || Future Queen of Falor || FC: Emilia Clarke ||

TAKEN: Demai





Count Christoph Estermont || 47 || Royal Adviser and future father in law to the King of Falor || FC: Aidan Gillen ||

TAKEN: Scarlet Loup





Lady Mary Hardin || 28 || Christoph's Mistress || FC: Adelaide Kane ||

TAKEN: Sunshine and Whiskey





Chryseis Wulfston || 23 || Captain of Falor's Royal Guard || FC: Ruby Rose ||

TAKEN: Starlight77




---
---

The ruling family of Ostwall is led by the patriarch, Ulfric. Though he was born of common blood, Ulfric rose through the ranks as a ruthless warrior. Following tradition, Ulfric took the throne when the previous monarch proved too weak. His first wife was of more noble blood, and she mothered his three children. After her very recent death, Ulfric remarried and took a young noble from Falor as his bride. She is currently pregnant, and while that may be cause for celebration, it also worries her because she's quite certain that it is really the child of Ronan, Ulfric's son and her lover.



King Ulfric Bjornson || 51 || King of Ostwall || FC: Sean Bean ||

TAKEN: Scarlet Loup





Queen Genevieve Hansdottir || 18 || Queen of Ostwall || FC: Natalie Dormer ||

TAKEN: Inuiri





Prince Ronan Ulfricson || 23 || Heir to the throne of Ostwall || FC: Henry Cavill ||

TAKEN: Scarlet Loup





Princess Adelaide Ulfricdottir || 19 || Older princess of Ostwall || FC: Anna Popplewell ||

TAKEN: AvengerSpirit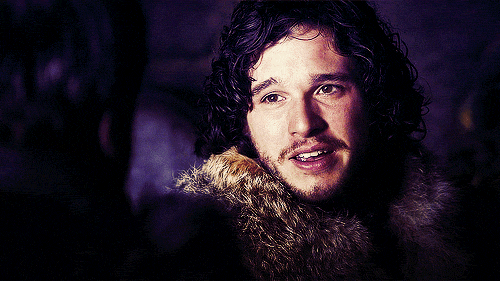 Theran Ulfricson || 21 || Ulfric's Ward and Bastard, Noble || FC: Kit Harington ||

TAKEN: AvengerSpirit





Princess Cedany Ulfricdottir || 14 || Younger princess of Ostwall || FC: Maisie Williams ||

TAKEN: xXxCryptic-AngelxXx




---
---

In times as turbulent as these, one needs as much support as they can receive. The Queen of Seabel turns toward her husband and daughter for this support, but even those close to a person can easily become corrupt. Though their marriage was once one of love and passion, the King finds himself more and more angered by the way his wife fails to treat him as her complete equal. Whether or not she does this intentionally is unknown, but it has caused him to stray from her and look toward her lady in waiting for solace. Little does he know that she has also grown closer to the captain of the royal guard who happens to be the son of her brother's advisor.



Queen Juliana Auclair || 25 || Queen of Seabel || FC: Holliday Grainger ||

TAKEN: Sunshine and Whiskey





King Cyprian Auclair || 31 || Royal Consort/King of Seabel || FC: Nikolaj Coster-Waldau ||

TAKEN: Scarlet Loup





Princess Giselle Auclair || 7 || Princess of Seabel || FC: Georgie Henley ||

TAKEN: °ẞ0llisīic°





Lady Eleora de Croismare || 26 || Lady in Waiting to the Queen of Seabel || FC: Eleanor Tomlinson ||

TAKEN: Demai





Captain Loras Estermont || 24 || Captain of Seabel's Royal Guard || FC: Chris Hemsworth ||

TAKEN: Demai





Corinna Auclair || 27 || Sister to King Cyprian Auclair || FC: Sophie Turner ||

TAKEN: Scarlet Loup





Capheus Auclair || 26 || Brother to King Cyprian Auclair || FC: Robert Madden ||

TAKEN: Demai





Asten Swann || 20 || Stable Boy || FC: Harry Lloyd ||

TAKEN: Inuiri
1. Please respect the feelings and thoughts of all roleplayers in this thread. We are all here for the same reasons and we all deserve to be treated in a kind, courteous manner. Any fights outside of the roleplay must be taken outside of the roleplay. Please do not rope any third-parties into arguments. OOC is for courteous conversation and suggestion, not bullying nor fighting.

2. Godmodding, bunnying, and metagaming are strictly prohibited. Godmodding is defined as cheating the system so your character is virtually invincible. This is similar to the term "mary-sue" or "gary-sue" in a way. Godmodding usually involves a character leaving a battle unscathed. This also includes unapproved hits and/or kills. Bunnying is the use of another character, who is neither your own nor an NPC, without the permission of the character's owner. When your character is attacking, assume each hit misses. When your character is defending, make sure to allow a believable amount of punches/kicks/etc. to hit your character. The term metagaming refers to accidentally or purposely using outside knowledge that affects the roleplay. For example, if your character knows of a sneak-attack, yet wasn't present at the discussion of it, then it is improbable and considered metagaming.

3. Keep your characters consistent with their personality! Make sure their decisions reflect the way they would actually think or act and not how you would think or act.

4. Try to keep the gender ratio equal. Also, try to make characters of various backgrounds and age groups. Diversity is essential to keeping a roleplay exciting. We don't need twenty young adults running around. I'd love to see old and young characters!

5. Please, please do not post one-liners in the roleplay. Each post should, and even dialogue should, be a paragraph at minimum. As an experienced roleplayer, I can easily tell you that one-liners are the leading cause of dead roleplays. I'd love a minimum of 300 words, but that doesn't always work in dialogue situations, I know. Just try to elaborate as much as possible. Use imagery and describe your characters thoughts, feelings, etc. Flesh them out!

6. Use proper grammar and spelling, please!

7. I understand that life becomes hectic and we become busy but please try to post as often as possible and please do not leave anyone hanging in a roleplay. It isn't fun waiting around days for a response. Please post in the OOC or private message me if any conflicts come up that will last over twenty-fours hours.

8. Any face claims and names may be changed, but you MUST run them by me first. You may also add new members to the roleplay. They must also be run by me. However, I would like to fill up the roles I have already created. Reservations in the OOC, please. You will also find the character skeleton there!
Taking place in...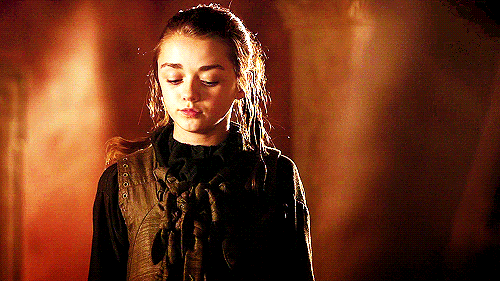 Cedany finished her song and opened her eyes. She frowned at the crowd before her who paid little attention as if she was a paid performer not worth their attention. She suddenly wished she had been playing a violin or a fiddle... something with a stick that she could toss at the group. Her hand tightened around the neck of the instrument as she stood and nearly jumped out of her skin as a hand brushed the top of her head. "Watch yourself," said a familiar voice. "They might start to get the wrong idea about you. Begin to think you're a proper lady." She turned her head to find her father standing beside her, obviously he had been listening.

She smiled softly at him, knowing full well that he meant to make light of the moment. Her playing the stupid instrument to entertain a crowd that could turn hostile and no one listened. His attention turned elsewhere and she slipped away to return the lute to it's rightful place and then searched the crowd for her siblings. They were nowhere to be found.

At first, she started to panic. Last night's fight had shaken her a bit and she worried another would break out and her brothers and sister were nowhere near and her father seemed preoccupied. Then she realized, with a palm to her forehead, that she could just slip away like she usually did. Now would be an excellent time for secret hunting and spying. She wandered into the halls where the rooms were being kept and heard voices coming from one followed by the sound of a knob turning as the door was about to open.

She raced for the door to her left and pulled. It was locked. She tried the one after and found that it was unlocked and empty. She clambered inside and shut the door quietly just as two figured wandered past. "I hope they haven't eaten all the food yet." Came a soft, feminine voice. When the footsteps were well past the door, she peaked out and her jaw dropped. Lady Loria, the future queen of Falor was with some strange man. He looked familiar to Cedany but she couldn't place the face with a name. She just knew that there were quite a lot of affairs in the royal houses.. And this one.. she just might share.
---
---
---
---
---
Her giggle made him grin back, and as she buried into his arm, he leaned down and pressed a kiss to her forehead. As she spoke though, he slowed to a stop, lips resting just above the crown of her head as he listened. His smile, as well, quickly dissolved from his face, and it was replaced with something that looked pained and discontented.

Ronan's mouth opened and closed with words he wished to speak but could not put volume to. And when she had finished speaking, he still remained silent, struggling to find what he wanted to say to her. He placed a hand under her jaw and lifted her chin so that she looked at him while he pulled his own face away so that they were just inches away.

"No," he said sharply, harsher than he had intended. "He's a tyrant, Genny. He had no right to...he deserves to die for what he did." He seized her wrists, gently this time, and he moved his grip up so that he clasped her hands before him.



"You give me the word, my dearest, and I will make sure he pays dearly for what he did to you,"

he breathed, the space between them tense as Ronan grew agitated, a sort of lust flashing in his eyes.
---
---
---
---
---
---
He preceded his children into the hall as they left the confines of his room, joining the rest of the nobles in the sweltering, yet grand, hall. As he entered, Ulfric stood and walked past the family.



"Your Highness,"

Christoph greeted, bending at the waist subtly as he continued to walk. As he rose, however, he noticed the king's eyes had not left a spot just over his shoulder, and Christoph followed his gaze to where it rested on Loras. A smile flickered at his lips, but he said nothing and merely continued to walk. Loras was a resourceful man - if the king had something in mind, he would certainly act on it. Or, at least, Christoph hoped he would.

Loria was the child he felt most closely resembled him. She was intelligent, quick on her feet, but subtle about it. She would make a fine queen, he noted, as he took a seat and watched her speak to Lucas. But the smile began to fade as she left the room with him. Yes, she was a smart girl, but he worried she would find herself in over her head. Lucas was a boy, a child that Christoph had watched grow up more so than his own children, and yet who knew what he had in mind as the two left the hall? He found that he cared more, in that moment, about the end to a carefully planned engagement than the safety of his own daughter. And what if something truly did happen between the two?

Men change their minds, and their affections are fleeting.

The more he pondered his own words, the more truth he found in them. What if Lucas were the same? But what could he do besides wait? And so he did, gripping one of the arms of the chair with a nervous intensity.
---
---
---
Ris ushered Wulf onward, and only after she were gone did she think that Wulf couldn't possibly be her actual first name. What sort of a mother named her child wolf? But perhaps it was fitting... She was unaware of Cedany watching, and believed herself alone for a moment at least, alone where none would find her, alone on the stairs with no one to see the tears that welled up in her eyes.
"Oh, Ris, you stupid girl."
She whispered, tipping her chin up towards the ceiling, gazing up at the beams for a moment. What was she doing? What was she thinking? She wanted both of them, she needed both of them, she needed the comfort and softness that was Lucas and she needed the fire that was Wulf. They made her feel alive, in a way that she hadn't felt in a long time. She could never be satisfied...
She scrubbed at her eyes, feeling her age--or lack thereof--in that moment. Seventeen, and terrified of loving too many people. She thought back upon her father's words. Her affections were rarely fleeting. She loved, and she loved, and she loved. She was a black hole of a girl, white hair and a heart that would never be full. She was a fool... She was struck with the horrifying thought that she was too much like her father. He too had had many women... But had he loved all of them at once? Had he ever thought of keeping them all? Was she, somehow, even more selfish than he...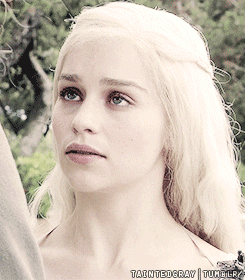 She choked on her next breath, and then the tears overflowed. She sobbed softly, covering her mouth with the back of her hand. Slowly, she sunk down onto the stairs.
"You can't have them both."
She whispered to herself, trying to see sense, finding some comfort in the sound of her own voice. It was the one thing that she knew for certain was hers.
"You can't, Ris."
She tipped her head back, and her head thunked gently against the wall.
"For all the love in the damned world, what does anything mean if you can't keep them?"
She whispered to the wood. It held no answer for her, and she felt as if her heart was being rent in twain.
She would tell them. She would tell them both, and then if she lost them both... Well, her father could go fuck himself for all that she cared. She would go, if they could not all reconcile. Even she knew that she could not stay there if she were shamed in such a way. And she would have... her memories, at least. Lucas' drawing. No one could take that from her. She took a deep breath, and squeezed her eyes shut.
"You've done nothing wrong."
She whispered, at last, and it was the absolute truth, but hearing it aloud was once more a comfort.
"Lady Loria, pure as the driven snow."
She whispered, her accent soft and her voice a little lost.
"At least that's still true."
She exhaled slowly, and then drew her hand over her eyes. Perhaps she was going insane, she thought ruefully. Maybe that was a better alternative to this mess.
She heard a slight shift in a door, and she sniffled softly, scrubbing at her eyes and trying to pull herself together before someone saw her crying and mourning over something that they could know nothing about.
"Who's there?"
She called out, her voice gentle as she spoke to someone that was not herself at last. Had they heard any of her whispers? She knew that she could pass them off as her having been exhausted, the violence of the last two days affecting her. But she hoped it would be someone that she could talk to, that would understand.
---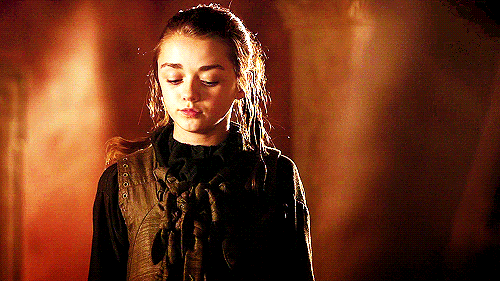 Cedany had hoped that the two would continue down the hall, but she heard someone talking just down the hall by the stairs. It was Loria. She couldn't hear what was being said, but she knew that it was her based on her tone. With a deep breath, she decided to take the risk to step out into the hall. She started slowly, barely tugging the door open, but she grew strangely impatient. What was Lady Loria doing talking to herself in a stairwell? Wasn't her room just down the hall?

Out of her impatience, she moved the door a little faster and cursed silently as it let out a soft groan. Loria suddenly stopped and Ced could hear her sniffling. Was the lady crying? What did a Lady have to cry about? She was to be queen. Live in a palace. Be loved by king... Ya know, stupid stuff..."Who's there?" She called into the dark of the hallway.

Ced started to back away from the door hoping that the lack of response would allow Loria to leave, but what if she was sought out and caught. Spies are never caught. It would be easier to just pretend that she hadn't heard anything. She was a child after all. Lying would mean a punishment. She grinned into the dark and stepped out into the hall as if she had been leaving her room. She closed the door and made her way towards the stairs where she found the Lady of Falor.

"Lady Loria!"

She beamed.

"How nice to see you! The crowd too much for you too? I needed a break in my room. All those adults and no kids to play with. Well besides the princess, but you know how they are. Spoiled."

Not her, of course, but still.

"Shall we head back?"

She blinked her eyelashes innocently at her.
---
---
---
---
---
Capheus briefly considered apologizing for startling him, but decided against it once he saw that grin spread across his brother's face. He returned it, and ss he flopped down in a nearby chair, he scoffed playfully at his words.
"Now, brother, just because I'm terrible at the balancing thing doesn't mean I'm entirely incompetent."
He teased, giving him a playfully amused look and reaching over to tap his brother's shoulder. He hummed at his next words, and raised an eyebrow at his brother.
"Do go on."
To be entirely honest, as much as he loved his big brother, there were exactly three things that could get him worried. State of the kingdom, state of his family, and the lovely redhead that had stolen his heart. Capheus had to admit that he approved entirely of Ellie, and he hoped that they had had a good time together, regardless of how brief the time had been. He could not bring himself to regret not being there the night before, though. His Asten's arms were where he truly belonged. In any case, though, as his brother spoke of
"not knowing what specifically had him down,"
Capheus mentally set his wager on family, mostly because all of them were there and present and alive right then. And as it turned out, he was right.
He reached over to set a hand on his brother's head when his expression turned despondent, ruffling those golden locks of his. He shifted a little to cross one knee over the other, methodically and very seriously starting to mess up his hair.
"What is with us Auclairs and getting ourselves into romantic messes?"
He murmured, though it was affectionate. Cy, stuck in a strange marriage. Cora, raising a child on her own. And he himself, in a relationship that was forbidden all around.
He listened intently to his brother's next words, sympathy crossing his expression.
"Eventually, big brother, you will have to choose."
He murmured at last, his voice gentle.
"And you'll have your whole family supporting whatever decision you make. In the end, you must choose what you makes you happy, and to hell with the rest."
A crooked
smile came to his lips, and he tipped his head back against the seat.
"Kingdoms rise and fall."
He murmured.
"Life goes on. Besides, the only reason I didn't see it was because I was busy laying in my own personal dust cloud."
He chuckled, and then rolled his eyes in a gesture that took most of his body with it. He shifted a little, and then stood to steal the seat that was now free as his brother sat up again.
"I'm not that young, sire."
Capheus teased gently, and tugged his brother into a hug.
"I'm here for you to talk to."
He spoke softly and earnestly both, his voice gentle as he pressed his lips to the crown of his head.
"Always, big brother. And things will work out. I promise."
He hugged him a little tighter, and then ruffled his hair affectionately.
"On a slightly brighter topic, I hope, did you and Ellie have a good conversation?" He asked with a little smile.
---
---
---
---
---
Loras was beginning to think that he had a type--large, hairy, brutish, and warm. When he was younger, all blonde hair and big blue eyes, there had been a man who had come to his doorstep that fit every one of those categories. Of course, he'd followed him around like a duckling would its mother until he left. Perhaps he had not recognized it as such then, and it was not to say that women were not beautiful to him as well. It seemed to be merely a preference. However, he had never thought that this would be a recurring thing.

And yet, there he was, wishing that he could memorize the callouses on Ulfric Bjornson's hand. The king of Ostwall, Loras, he thought ruefully. He sure knew how to pick them. And yet... There might still be hope. He was a little shaken by his speaking with his father. He always had known that he was the lesser liked child, the one seen as less crafty and more easily used. But he had never once begrudged Ris' place. It seemed that they were both pulling away from their father's desires, though, and mentally, for a moment, he prayed for luck to the both of them. He couldn't get Christoph's words from his mind, though. Men change their mind, and their affections are fleeting. He knew that was not true of himself--it was one of the things that he and his little sister shared. They loved with their whole being, consistent and true. But... could it be true of Ulfric?

No, he told himself. He would not let himself doubt this man, this man with beautiful eyes and a weathered face and a smile that made his heart feel as if it had been warmed for eternity. A soft strain of music filled the air, and he was taken from his thoughts as he leaned against a wall, glancing towards Ulfric's daughter, who was playing on a lute. A soft little smile touched his lips. Ris had gone by then, and he mentally wished her safety and contentment. Then, Ulfric's voice reached his ears, and he let his eyes shut for a moment as he merely... listened. If he could not have the man, he could memorize what he could about him. His intonation, the sound of his laugh...

Then, he heard a chair gently scrape against the stone floor, and he opened his eyes once more just in time to see Ulfric rise. His brow furrowed in slight confusion for a moment. Where was he going? Ulfric started out, and Loras had to force himself not to instantly follow. But then... Then, those jade eyes met his own, and he received that message loud and clear. He waited a little longer, before allowing himself to finally go after him. He went up the stone stairs, up to where the people of Ostwall were living in that moment. He hesitated for a moment, hoping that he was doing this right, that he hadn't merely terrified the man by holding his hand. But he had wanted him to come, Loras encouraged himself. He was going to be alright. All of this would be alright.

"Ulfric?" He called gently, his voice pitched so as to not reverberate off the walls. He hoped that no one would come up and interrupt them. Please, let no one come up and interrupt them. He knocked on the door, once, twice, three times. Then, he returned his hands to his sides for a moment, soon knotting them together in front of him. He could be patient, he told himself. He was good at being patient.

Probably.
---
---
---
---
---
Perhaps that was the real question of the hour. What in the world was Ris doing, talking to herself in the stairwell? And why, out of all the times where she could have chosen to be this helpless and vulnerable, did it have to be right then? This was the worst possible time, surrounded by other kingdoms, engulfed and suffocated in tradition that had lasted a thousand years and would last a thousand more. What was one seventeen year old, in that scheme of things? But she knew she shouldn't be thinking like that. She knew that there was more to her life than moping about this sort of thing. But she also knew that she had to allow herself time to hurt, or else things would simply be worse in the future.

She would survive. She would be alright. She had to be. They would talk about this, she had a plan, and things would work out. They always did, eventually. And if all else failed, she knew that both Cora and Loras would support her. She had friends. She wasn't alone, and that was a source of great comfort to her. To be alone would be an awfully great adventure... But it was also one that she hoped that she would not have to experience anytime in the near future. If she could just figure all of this out, reconcile all of these feelings... But she could. She had to be able to, and that gave her heart a little steel once more.

She straightened from her seat, taking a shaky breath in and rubbing at her cheeks in hopes of erasing any remaining tear tracks that would betray her, though she knew that there would likely be more forthcoming. She took great solace in the fact that she was not usually a great crier. "Cedany," She greeted when the other girl stepped out, and she couldn't help but smile at the sight of her. Perhaps... perhaps this was the exact person she needed to speak to. Had the Gods blessed her in such a way? She knew the girl's penchant for secrets...

A soft chuckle bubbled up at the princess' words, and she nodded a little. "It's almost more stifling inside than it is outside." She murmured, and shook her head. She missed Falor terribly, in that moment. "I heard a little of your lute playing. It was beautiful." That is, before she was swept off into the conversations that had just turned her life entirely upside-down. She hesitated, and bit her bottom lip, knotting her hands together. How was she supposed to ask this? She spoke her name once more, soft and a little careful, not wanting to wipe that smile off of the other girl's face. She didn't want to make her life harder, she knew it was likely already difficult with a new mother and being away from home.

"Cedany," She began, after allowing herself one more moment of trying to figure out what exactly she should do. "I..." She exhaled, a little frustrated with herself and her own inability to actually get words out. "Secrets are your forte, right?" She asked softly, at last. "I need someone to speak to, who I can trust, and I don't believe I can trust many people around this place." But the two of them were nearer in age than most others, and perhaps they could understand each other. She desperately hoped that this wouldn't backfire onto them both.
---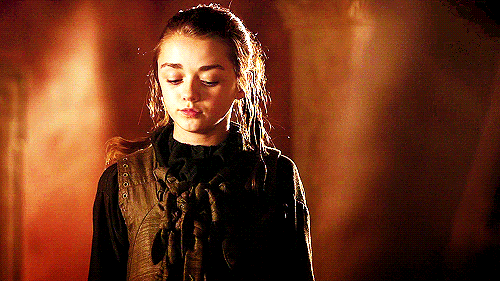 Cedany mentally raised an eyebrow for doing so physically would imply skepticism which would cause her to suspect that she had been spying. A spy caught spying could hardly be called a spy. Anyway, the eyebrow raise was due to her mention of the weather. It was actually pretty cool inside at the moment, breezes caught between the walls. She smiled a little at her compliment on her playing. "You're pretty much the only one who thinks so. Well.. you and my father. None of my siblings were around." Or I just hadn't seen them, she thought hopefully.

Her thoughts returned to the matter at hand, especially when Loria had mentioned secrets. Cedany almost took a step back. Did she know? Was she caught? Or was she going to tell her?... Her curiosity won out and she took a step forward instead. She bit the tip of her thumbnail. It wasn't very ladylike, but then again, who would ever call Cedany a lady? Well.. besides her father. "Actually, Lady Loria--" She cut herself off. Did she want to reveal to someone who was about to share a secret that she could potentially sell it? Should she wait until after? What good was blackmail to a princess towards a Lady from another kingdom? Besides, if she was willing to tell her... she might as well tell her the truth. Let her know what she was about to get into.

"Actually, Lady Loria," she started again. "Secrets are my currency. They aren't just my Forte, but I trade in them. So.. I figure it's right to warn you that I could sell it in the future. However, if you have another secret or something in trade I can keep your secret for you. My word is my bond, so whatever deal we strike it's ironclad. I just need to know... what's in it for me?"
---
---
---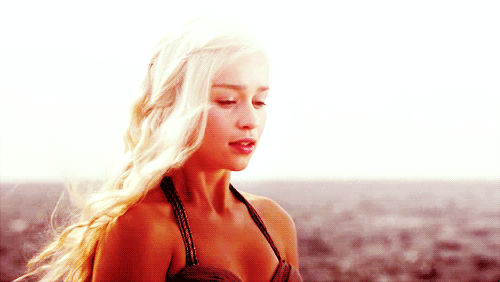 ---
---
Ris smiled a little at her words, and dipped her head down a little in acknowledgement. "I'm sure they were around." She murmured. "Siblings are hard to avoid." She teased gently. "Loras, my older brother... Goodness, I followed him around as if I were caught in his orbit when we were younger." She would be ever grateful for her older brother, he was one of the most caring people in the world. He deserved the world, goodness. Seeing him so fraught the night before had been almost harrowing, and she was simply grateful to have been able to be there for him.

"Besides, people are silly." She went on after a moment, reaching up to brush a lock of white-blonde hair from her eyes. "They don't know good music when they hear it." She added airily, almost playfully. For a moment, she could almost pretend that all was alright, that she was alright, that her heart was alright... But goodness, it wasn't, and it was almost enough to tear her in two. In that moment, a story came unbidden to her mind, of one of the great kings that had the gift of wisdom. Two women had come before him, saying that a child was theirs, and he had decided that to cut the baby in two and give half to each of the women would be the best choice. Of course, the real mother had begged to save the child's life, but... Goodness, she hoped that no one would cut her in two anytime soon.

She hesitated visibly at Cedany's own pause. Her hands knotted together, her knuckles turning white as she did so. What was she going to say? Was she going to have to carry this weight on her own? She waited with almost baited breath, trying to allow herself to take in oxygen. It felt as if her hope was a sea inside of her chest, crashing against her heart, drowning her lungs and turning her eyes almost watery. She blinked, and attempted to draw any sort of tears back into her eyes. Not now, not then, she told herself. She'd done enough crying for that moment.

At last, Cedany spoke. She had heard of such people, those who traded in secrets. She was almost proud of this girl, for having picked up such things at such an age. Perhaps they were a little similar, at least. Ris often felt as if she were aged beyond her years. When had she had the chance to be a child? She wondered if Cedany felt the same, and wished to get to know her better. However, she was struck with a sudden conundrum as soon as she finished speaking. What did she have to offer? Money, money... But everyone had money those days, and what use did women such as they have for chunks of metal that society attributed worth to?

"I am soon to be Queen of Falor." She spoke softly, after a moment. Perhaps this would work, for she was not to be some maid who sat by and looked nice. A tiny smile played at the corners of her mouth. "And if this is a terrible deal, stop me before I finish." She teased gently. "But politically, I can offer an alliance with Ostwall. I know that there are many tribes who have not yet rallied to your father, and perhaps an outside influence would show that he truly does have power." She bit her bottom lip, then. "For you, individually, I would offer an unnamed favor. So long as it doesn't involve death, or permanently abandoning my loved ones or my kingdom, of course, but that's surely a given." She seemed more like a queen in that moment, her hair catching the dim light that shone into the hall and her chin raised the tiniest bit. "Perhaps I am a little desperate for a confidant." She murmured, half to herself, and she looked towards one of the candles on the wall. However, this was a secret that would need to be kept, even after she spoke to both Lucas and Wulf. "But would those terms meet your needs?" Then, that smile returned, and amusement flickered in her eyes as she returned her gaze to Cedany.

"And please. Call me Ris."
---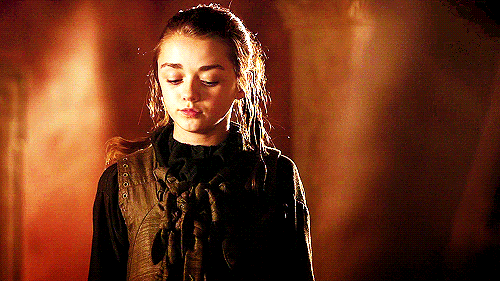 Cedany thought for a moment, running her fingers through her hair until they stopped at the top of her braids. She repeated the process until she was sure this was a good deal. Then she turned to Loria--Ris--and said, "I don't really care how close Ostwall and Falor are as long as we're not at war so you don't have to worry about that. As for an unnamed favor..." Just for kicks, she had allowed down and disappointment into her eyes for only a moment. She finds it fun to mess with people like that as long as, in the end, she did no real harm. Anticipating her next words, she broke into a big grin, her eyes glittering with mischief. Okay. Only a little bit of mischief. Mostly innocence. She wasn't sure what the favor would be now, but one day she knew it would come in handy.

"Sounds like a fair trade. You shouldn't have to worry about it being anything major. I doubt I'd ever get into that much trouble." She motioned for Ris to sit on the stairs once more and the young girl sat down beside her. She let a bit of her boyishness from her city outings show to put Ris at ease. If you're talking to a lady, you'll want to act like a lady. And ladies are proper beings. No part of secrets were proper. "Now," she said, placing her hands behind her as she leaned back slightly. "What is this secret?" Not that she didn't already know. Which made the trade less fair, but she got something useful out of it.
---
Arcs are bundles of posts that you can organize on your own. They're useful for telling a story that might span long periods of time or space.
There are no arcs in this roleplay.
There are no quests in this roleplay.
Here's the current leaderboard.
There are no groups in this roleplay!
Welcome home, Promethean. Here, you can manage your universe.
Arcs are bundles of posts from any location, allowing you to easily capture sub-plots which might be spread out across multiple locations.
You can create Quests with various rewards, encouraging your players to engage with specific plot lines.
Settings are the backdrop for the characters in your universe, giving meaning and context to their existence. By creating a number of well-written locations, you can organize your universe into areas and regions.
Navigation
While not required, locations can be organized onto a map. More information soon!
There are no groups in this roleplay!
By creating Collectibles, you can reward your players with unique items that accentuate their character sheets.
Once an Item has been created, it can be spawned in the IC using /spawn Item Name (case-sensitive, as usual) — this can be followed with /take Item Name to retrieve the item into the current character's inventory.
Give your Universe life by adding a Mob, which are auto-replenishing NPCs your players can interact with. Useful for some quick hack-and-slash fun!
Mobs can be automated spawns, like rats and bats, or full-on NPCs complete with conversation menus. Use them to enhance your player experience!
Current Mobs
No mobs have been created yet.
Locations where Mobs and Items might appear.
You can schedule events for your players to create notifications and schedule times for everyone to plan around.
Add and remove other people from your Universe.
The Forge
Use your INK to craft new artifacts in Of Glory. Once created, Items cannot be changed, but they can be bought and sold in the marketplace.
Notable Items
No items have been created yet!
The Market
Buy, sell, and even craft your own items in this universe.
Market Data

Market conditions are unknown. Use caution when trading.

Quick Buy (Items Most Recently Listed for Sale)
None
Discussions
Topics

Replies
Views

Last post
Most recent OOC posts in Of Glory
There have been no posts in the OOC topic for this roleplay!