"I belong on this throne. I'll prove it to you."
---
---
---
---
||Full Name:|| Lucas Anthony Brigham

||Nicknames:|| Luke [common]
Cassie [only by sister]

||Gender:|| Male

||Age:|| Nineteen

||Rank/Title:|| King

||Sexual Orientation:|| Heterosexual

||Kingdom/Alliance:|| Falor
---
---
---
---
||Hair Color:|| Blonde

||Eye Color:|| blue

||Height:|| 5'10"

||Weight:|| 162 lbs

||Tattoos:|| dagger on his forearm

||Scars:|| Lucas has quite a few scares on his hands from handling weapons and sparing with the guards. There's a long scar from his right shoulder blade down to just above his left hip from a punishment his father gave him as a child. There's also a small scar on his right peck from a fall from a tree as a child.

||Description:|| Lucas is of medium size which a slightly muscular build. He has a square jaw and medium lips. His blonde hair is long in the front and short in the back, just the way he likes it. His eyes are blue, but often seem green in certain lightings.
---
---
---
---
Personality:
Charming, Optimistic, Courageous, Gullible, Ambitious
Lucas has learned to be charming over the course of his nineteen years of living. He finds it helps to get what he wants. His charm kept his father from being disappointed which kept him out of harm's way, it brought him space when he wanted to be alone, etc. He would never use the skill for wrong. His mother taught him to look to the bright side of things. She's also what inspired his courage that and he came to realize that even if he was afraid, he would have to face things. It's a necessary quality in a king and in everyday life. One thing he's never been able to get over is his gullibility and his naivete. He believes there is good in everyone and doesn't completely realize that someone might be using him. He's also incredibly playful and likes to make people laugh.
Hobbies:
-swordplay and care
-sketching
-hunting
Habits:
-twirls things absentmindedly
-messing with his lips when he's nervous (persing, biting, etc)
Oddities:
-Is unable to digest proteins correctly and gets very ill if too much protein rich food is consumed.
-Allergic to strawberries
Likes/Loves:(At least 5)(repeat format if more)

Sketching

His horse, Achilles

His sister

Sparing with guards

Telling jokes

Dislikes/Hates:(At least 5)(repeat format if more)

His father

Large crowds

Reading reports

No sense of humor

Being tricked

---
---
---
---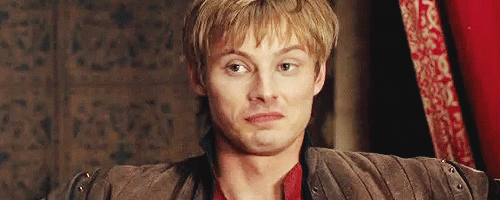 Biography


Place Of Origin: Falon
History: Lucas Anthony Brigham is the youngest and only male in a family of four. When he was born, the kingdom rejoiced at having a male heir, a future king. The king and queen adored their little boy, but the one he adored most growing up with his sister Juliana. Unfortunately for him, she wanted little to do with him. Still he would try his best to make her love him. He'd leave her presents and sing her songs, but she never looked his way. There weren't many children in the castle except for Loria Estermont, Count Christoph Estermont's daughter, and Genevieve Hansdottir, a nobelgirl from Falon. Lucas wasn't a big fan of Loria, but they got along well enough. Genevieve and Lucas were probably better friends due to the fact that she had a brother. Gavin was his best friend.

The day he died, everything changed. Not necessarily because he died, but it seemed like something dark consumed the world. His father began struggling with ruling the kingdom, He was being prepped to be king earlier than necessary and wasn't enjoying it, his sister was engaged to be married to some man he had never met, and his mother was withdrawing. All these things also contributed to his own rebellion. He shirked his training and meetings, he openly defied his father, and would run off for hours before the guards caught him. One day, his father had had enough. He was found sparing with the guards after publicly defying his father in front of the kingdom and his father decided it was the best time to punish his son in a way he would never forget. He challenged his son to a duel where he cheated. When the boy was on his stomach, the king chastised him for having his back to his enemy. And dragged his sword in one long, bloody stroke down his back.

What Lucas didn't know was his father's change in personality was due to his excessive drinking brought on by the stress of running a kingdom. He was angry and violent and took it out on his wife and son in different ways. If anyone asked, he called it "strict parenting". No one would dare ask the king if he was beating his queen.

In fact, Lucas didn't find out until the night before his parent's death. He was walking to one of the studies, late at night. He was unable to sleep and thought he would get some sketching in. His mother ran out of his father's quarters, blowing past him. From what he could see as she streaked past, her dress was torn and there was an enormous bruise down her back. He ran after her, but when he rounded the corner she was gone. The next morning the king had been declared dead and his mother had disappeared. He didn't want to believe that his mother could do something so horrible. Someone else could've entered the king's quarters after she left.

A few days later, he was crowned king. Not long after, his sister left with her husband and her daughter--whom Lucas hadn't had a chance to meet-- to create a kingdom of their own. So Lucas was left alone. But not for long. Count Christoph Estermont had somehow talked Lucas into agreeing to something he never thought he would do. Marry Loria. So now, he has to be king, prepare for a wedding, and all on little training. Fantastic.

Happiest Memory: Summer holiday years before his family fell apart. Juliana still wasn't giving him much attention, but he wandered around the parties, sneaking treats and playing with the other kids in the castle. Back when Gavin was alive.
Saddest Memory: There are many.. Gavin's death, his father's attack, his mother vanishing, and his sister leaving. Not much to be happy about and yet he remains optimistic.
---
---
Face Claim: Bradley James