---
❝Life is basically like a soap bubble. You're just flowing along, and then pop!- it's gone. When it's about to dissapear, you think you could of flown just a tad bit higher, but by the time, it's already too late.❞
---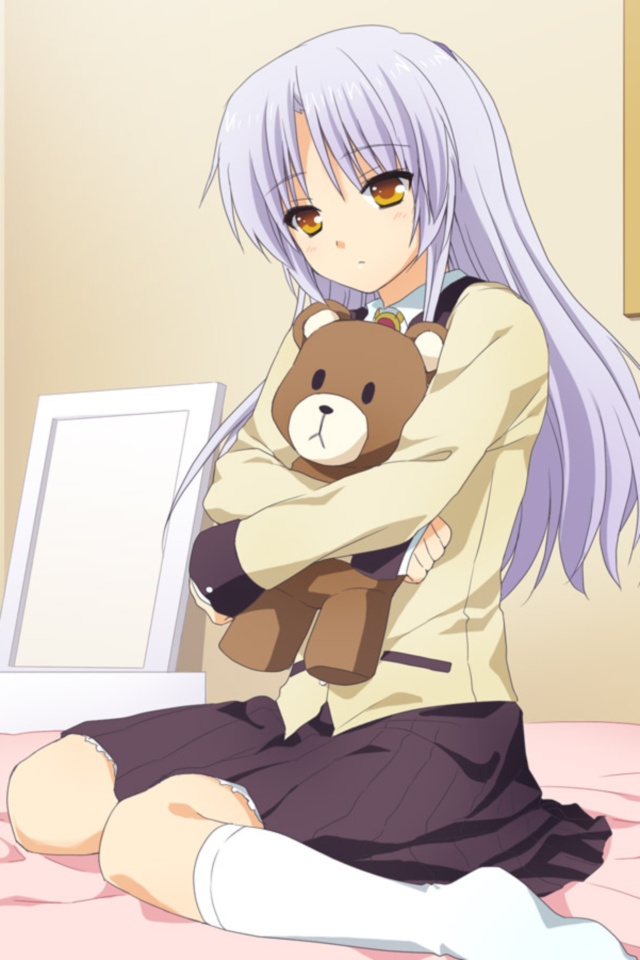 ---
| Nickname(s) |

Ana, Ano, Anjo


| Gender |

Female


| Age |

15
| Grade |

10th


| Clubs |

Cooking, art, and poetry.


| Appearance |

-White, silky hair that falls right above her hips
-Golden orbs, bright skin,
-Slightly childish body.
---
---
| Likes |
* Spicy foods
* Quiet places
* Get together's
* Exploring new places
| Dislikes |
* Loud noises
* Stuck ups
* Hot pink
* decisions
---
---
| Personality |
Anaru is a easy going young woman. She can get along with people fine and is open to making new friends. However, she can get annoyed very easily, even so, if you get annoyed at her, it's one of the worse feelings of her life. She just can't stand people being upset with her. Despite that, she's a very positive girl who has her head in the clouds most of the time.
She has a knack for solving the problems of her friends, and seems to care for all of them deeply even if she does not want to admit it. Though it may appear that way, she quiet and will only talk when spoken to.
---
---
| Bio |
Despite coming from a well to do family, Anaru's life with her family is very difficult because of various problems. Her parents are divorced and her father has chosen his new wife over Anaru, forcing her to move out and live in a apartment by herself.
However when her father's business goes bankrupt and he runs away, she is left in the care of her mother who has also re-married and now has a new family of her own. Anaru had difficulty getting along with her step-father and half-sibling. She admits she is too afraid to return to his mother because his mother has become pregnant again and Anaru fears that she will not fit in and would just be a burden to them. So she stayed at the apartment and continued her way to a new school.
---
---
| Schedule |
Number 3
---
---