---
---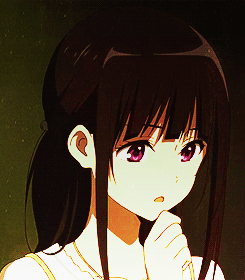 ---
I'm Sana.. N-no! I'm not my sister, I won't hurt you!
~~~
Normal ||
Blown Away | Carrie Underwood
||
Angry ||
Stronger | Kelly Clarkson
||
Emotional ||
Wrecking ball | Miley Cyrus
||
~~~
---
---
♔ Full Name ♔:
Sana Asakura
♔ Age ♔:
15
♔ Gender ♔:
Female
♔ Romantic Interest ♔:
To be announced! ;)
♔ Sexuality ♔:
Asexual (So she believes.. but truly she's Heterosexual)
♔ Grade ♔:
9th (Freshmen)
♔ Clubs ♔:
Cooking, Theatre, Video game club
♔ Schedule ♔:
Schedule 3
---
---
♔ Personality ♔:
Sana is a moderately shy and easygoing girl. Typically she gets along with everyone and is usually a girl of fewer words. She enjoys school, getting good grades since as long as she could remember. She's never been in trouble, or had detention. Actually, Sana hardly gets noticed by her peers at all. She's always blended in with the walls of the classroom unless she's raising her hand to answer a question. All through middle school her only friend was her sister Kana. This year she's trying to come out of her shell, and with the bet, she has no choice. Unfortunately, Sana is very gullible and naive, thus easily corrupted to another's will. She's a very sensitive girl, becoming quite emotional once she's connected to someone. She gives her all in her relationships with others. Far from perfect, Sana loves her friends and family with everything ounce of her being regardless of their pasts. Her emotions are always on her sleeve, usually causing her to get her feelings hurt a lot. Despite her introverted disposition, Sana does have a temper. As hard as it is to conjure, it's something to behold. Her hotheaded rage reveals itself when someone has really hurt her emotionally, physically, or when someone hurts Kana. She isn't exactly a fighter, but she has once or twice. Not to say she's won. She's not very confident in her sporting abilities or her looks, especially compared to Kana, but Sana doesn't mention her insecurities, she doesn't want Kana to feel guilty.
♔Likes ♔:
Listening to music- Much like her sister, Sana finds her escape in music as well. although Sana prefers mainstream popular beats. She's not much for heavy metal, but she can appreciate a good rock song. She has a pair of beats around her neck, the headphones are her prize possession, little is known as to why she cherishes them since she's pretty much a wallflower.
Reading Manga- She's a sucker for a good romance manga. Sana loves the idea of a cliche romance story, and often can be found daydreaming of her own 'happily ever after'. She realizes it's unrealistic, but she wants an epic love story to unfold, rather than to find a random boyfriend, simply to best her sister at her own bet. She's often reading them during lunch period, hiding them inside her school books so no one realizes her guilty pleasure is romance manga.
Cooking- Ever since they were children their parents worked late hours, consequently, one of the girls had to learn how to cook. Kana used to almost set the kitchen on fire, so naturally Sana was forced to take up the trade. As years went by her cooking improved and the hassle became a hobby. Nowadays she cooks for the fun of it, and because the twins have come accustomed to her cooking rather than their mothers.
♔ Dislikes ♔:
Unintelligent people- Possibly because of the romance manga, Sana hates illiterate people. She enjoys a smart mind, and hates it when someone has no information to offer in a conversation. Not as rude as her sister, Sana will still engage in conversations with those she deems 'imbeciles', but it irritates her. She especially hates it when the immature and idiotic person is a male.
Bullies- Sana hates bullies more than anything else. In middle school she used to get bullied for wearing glasses. Kana wasn't always around to stick up for her, and eventually Sana opted for contacts altogether. Now she cannot tolerate watching someone bully someone else.
Slackers- She doesn't like people who scrape the edge of useless. She thinks slackers should be kicked out of school and left to fend for themselves on the streets until they gain some sense and actually want to get somewhere useful in life. She has been known to actually wake up slackers and lecture them about listening in class, though she sees it as 'friendly advice'.
Gym class- Born frail, Sana has never gotten good marks in gym class, she just has a good grade due to extra credit. She spends her evenings gathering up the gym supplies, shadowing the gym teacher to keep her near perfect grades in tact.
---
---
♔ Talents ♔:
English, History and Cooking. Sana is a natural for the average duties of a housewife as well.
♔ Flaws ♔:
She's an introvert and she doesn't know how to talk to boys, she doesn't have much confidence and compares herself to other girls so much that she kind of just becomes a wallflower. She isn't very physically strong, so she struggles with sports.
♔ Fears♔:
Making bad grades- All of her education has been focused on making good grades and preparing for college. Her worst nightmare would be a bad mark that would jeopardize her chances at getting into her ideal college. She spends late nights studying, even on weekends. She has trouble sleeping, bad dreams of flunking her classes plaguing her most nights. Getting laughed at- Going along with her bully story, even friendly laughter makes her uneasy. Sana doesn't get jokes very often, a little too naive to understand, thinking the person is mocking her for some reason. It's not hard to see that she often takes harmless laughter personal.
Losing- Despite her sweet disposition, Sana is quite competitive when it comes to academics and she absolutely loathes losing. Video games with Kana, grades, you name it. Sana will practice and study until she bests everyone at her strong suits.
Getting locked in a closet or any other small, dark space- Kana is scared of being locked in a closet or any other small, dark space really. Her father used to lock the twins up as punishment, leaving them in a dark closet for hours at a time as children. Since, she's been quite claustrophobic.
♔Secrets ♔:
She made a bet with her sister that she could get a boyfriend before Kana could, and their deadline was the end of the year. She didn't realize Kana was joking, but now she is stuck in a bet, and if she loses, she has to start playing sports and stop wearing makeup and dressing girly.