---
---
Main Theme
Linkin Park || What I've Done
Mad
Lost Prophets || Burn Burn
Upset
Go Radio || Forever My Father
Happy
Muse || Panic Station
---
---
You think I'm behind the stormy sea? You don't know me and water at all.
---
---
Name
Jalen Storm AKA Jalendu Reyes
Nicknames/Aliases
Jal
Age
20
Gender
Male
Sexual Orientation
Heterosexual
Role
Secret son of the Evil Queen Supposed son of Ariel & Prince Eric
Faceclaim
Ian Somerhalder
---
---
You understand we're enemies friends, right?
---
---
Height
6'0"
Weight
165lbs
Preferred Weapon
Jal's weaponry compliments several menacing rings, comparable to miniature knuckle dusters; the majority of which have been coated in strong paralytics.
---
---
It isn't that I don't care, I care greatly. Just not about you.
---
---
☣

Dark Energy Harvest

||

Jal can harvest the negative feelings around him, even from himself, and turn them in projectiles, though they aren't fatal.


☣

Poison craft

||

Not an honorable skill but Jal has cultivated quite an aptitude for it


☣

Curses

||

Most of these have prices to pay, conditons, requirements, deals brokered, and Jal would like to avoid those; there are however some minor tricks he utilises and employs.
❤ Like || Rain
❤ Like || Deception
❤ Like || Cultural History
❤ Like || Baseball
❤ Like || Girls
❤ Like || Apathy
❤ Like || Mithridatism
❤ Like || Cards
❤ Like || Survival
❤ Like || Travel
❤ Like || Expensive Whiskey



✘ Dislike || Heroes
✘ Dislike || Empty bottles
✘ Dislike || Large scale happines
✘ Dislike || Innocence
✘ Dislike || Home
✘ Dislike || Aquatic Life
✘ Dislike || Authority
✘ Dislike || Weakness
✘ Dislike || Country Music
✘ Dislike || Living Rough
✘ Dislike || Parents In General
✘ Dislike || Sunny days

✔ Energy manipulation ||

Jal is naturally skilled at harnessing his energy and the energy around him involving dark emotions, this in turn allows the hyper sensitive ability in context with an individuals state, however he has been known to be completely oblivious to another's enjoyment.


✔ Determination ||

Unlike his natural playboy, apathetic default, Jal can become quite single-minded and focused when tasked, adding detail and finesse to what ever his plan or pursuit.


✔ Herbalism ||

Jal has cultivated a vast knowledge of plants since childhood, he can heal and kill, he prefers the latter.
||
He just doesn't possess the capacity to.
☠
Alcohol

||
You would never hear him admit that his habitual drinking could even be considered a flaw of his.
☠
A Moral Compass

||
Devoid of ethics, Jal's game is <i>"By any means"</i>. He knows all the conventions and social etiquette, and he will purposefully ignore them all. His allies have has much to be concerned with here as his foes for usually even a villain has a moral compass, however twisted and skewed the perspective may be.
---
---
If I have a weakness, I don't see it.
---
---
The gears and cogs are there, but are usually dampened by a one brand or another of whiskey. It isn't that Jal prefers to drown himself out, but the feelings around him would engulf him else-wise. Depressive at times, apathetic and completely unnerved by any situation, Jal will come across as a rough contrast to the man he can be when he's focused, which isn't however with any length of frequency. There are pieces of his past and there are consequences for unlocking them, quite the plague Jal's mind is burdened with.
---
---
You're missing something, I'm missing something, there are pieces here there and everywhere and I'm not about to go pickingthem all up to show you how much fun hours of playing detective can be.
---
---
The path that led me here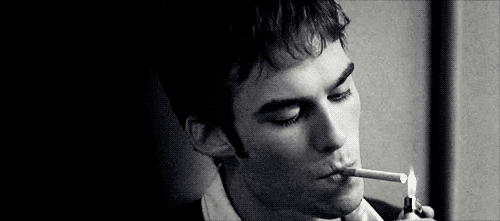 History
Orphan, Jal was abandoned and he never forgot that, the word resonated within in him ceaselessly. It was said he was left with just a name at the steps to the orphanage "Jalendu", now the etymology of the word means the moon in the water, Jal perfers to write himself as Jalen. Taken from the orphanage in time to attend a public high school and leaving behind the institution of the unwanted or lost gave Jal hope. Fitting in was difficult but new, and he managed one friend; Justin, by accident in actuality. Justin had been stung by particularly potent nettles during P.E. screaming he couldn't move, Jal had learnt early on the effective power of "Rumex obtusifolius" or as they're more commonly known "dock leaves" and spat, sticking them on Justin. It was a struggle to get Justin to realize he was helping, Jal had received a large dark eye before Justin calmed enough to see he was moving around painlessly. It was the day after Jal felt the real ramifications for his help, it seemed that licking numerous dock leaves mildly poisoned him, he resolved to learn more about plants in the aftermath of the poisoning. Maintaining an average at school was difficult for Jal and his home life took a turn for the worse when his foster father had an aneurysm. He found himself spending more time with Justin than at home as his foster mother slowly spiraled. Alcohol became his breakfast and dinner, drinking to normalize his home life with his foster mother.
Passing high school Jal and Justin moved into retail and catering respectively, their recreational activities included tending to their "secret" garden, ripping off street thugs, getting beaten up by street thugs, drinking, smoking, and reminding each other why "the world had it in for them". It turn into "why the world had it in for me", when Justin stopped. Was that the point Jal changed or was he always that way, Jal never really understood, he had wanted to grow monkshood, even in full knowing of its toxic asphyxiation properties and Justin should have known the difference, Jal was sure he did, maybe Justin got fed up, his cookery herbs looked nothing like... Jal was worse from then on, but that doesn't need to be recorded. The only mention-able note was the aching inside of Jal, the same resonance he felt as an orphan surged at the image of Justin staring blankly up into the sky and all Jal felt was pain, pain he needed removed. The pain felt as if it were an entirely separate entity and breaking it through his skin he pulsed outwards a sphere of emotion, the plants wilted, a near by car crashed and a fight broke out a bar away. Jal had to do something, as sweat streaked down him. He pushed past the brawl, into the bar and necked the contents of every beverage in sight, the intoxication soothed him and he found himself joining the brawl, which ended up finishing in a lock up.
Jal traveled soon after, he picked up more than a few skills, women, and nothing ever satisfying. All Jal had was complete apathy and a foster mother back home on deaths doorstep, at the bottom of every bottle. There's no reason why he woke up one day holding a letter, he couldn't remember if he'd been drunk, he probably had been.



The contents however, darkened his purpose.