━━━━━━━━━━━━━━━━━━━━━━━━━━━━━━━━━━━━━━
X
X
X
X
X
X
X
FULL NAME
Shiloh Beckett Casey

NICKNAMES
Freckles, Shy

BIRTHDATE
August 6th

AGE
17

ETHNICITY
Caucasian Mostly

SEXUALITY
Super Gay
━━━━━━━━━━━━━━━━━━━━━━━━━━━━━━━━━━━━━━━━━━━━━━━━━━━━━━━━━━━━━━━━━━━━━━━
━━━━━━━━━━━━━━━━━━━━━━━━━━━━━━━━━━━
━━━━━━━━━━━━━━━━━━━━━━━━━━━━━━━━━━━
━━━━━━━━━━━━━━━━━━━━━━━━━━━━━━━━━━━━━━━━━━━━━━━━━━━━━━━━━━━━━━━━━━━━━━━
PERSONALITY
The kid that everyone knows for some reason or another. Shiloh is a space case made up of high functioning anxiety and a nearly intolerable love for all things meme. There is a special level of up in the clouds you have to be capable of reaching before being granted the ability to drag him back down to earth. Always the daydreamer, responsible for at least half of the messes that he and his friends manage to make - and get into. Utterly easy to encourage, and far too willing to break from the norm. He is in love with the sky and all its many twinkling stars.

Anyone could throw a wild guess out that he's more inattentive than not. But where it really matters he will be there. A shining example of human morality. If only for the paralyzing fear of fucking up. Perhaps, one of the largest reasons that he didn't run for the hills the second he was introduced to pot. It's capability to soothe the jagged edges of his psyche far too great to ignore - plus, it's just fucking amazing. Losing himself to the swirl of smoke that dissipates in the air.

Social he is, capable of expanding his friend circle he is not. The sheer amount of people who know his name is simply chalked up to the naturally friendly nature he exhibits. A smile here, a joke told there, and a helping hand even if it's at the behest of a stranger. He doesn't easily form those tight bonds, but acquaintance a-plenty has smothered him in the general niceties usually reserved for such. He sticks close to his own, rarely ever straying from their side. But he is oh so willing to please anyone.

Unashamedly open with who he is, and yet hidden unless confronted. He doesn't bother with confessionals, for secrets are tools of the dishonest and he is so fucking honest it's nearly a fault; he needs no forgiveness, his morally-grey high ground is a solid foundation. He likely couldn't lie to save his life. Too nervous. Anyone would be capable of hearing it in his voice as he stumbles and trips over the words. A truly imperfect being, though he tries not to be. Without prompting, and despite the support he is constantly trying his best to break his own faults to pieces. A dangerous practice but unstoppable.
━━━━━━━━━━━━━━━━━━━━━━━━━━━━━━━━━━━━━━━━━━━━━━━━━━━━━━━━━━━━━━━━━━━━━━━
━━━━━━━━━━━━━━━━━━━━━━━━━━━━━━━━━━━
━━━━━━━━━━━━━━━━━━━━━━━━━━━━━━━━━━━
━━━━━━━━━━━━━━━━━━━━━━━━━━━━━━━━━━━━━━━━━━━━━━━━━━━━━━━━━━━━━━━━━━━━━━━
Q U I R K S

x

&

x

H A B I T S
Texting In Memes - Referencing Pop Culture - Stumbling Over Own Words - Stressing Over Nothing - Running Into Things (Zero Perception Of His Surroundings) - Forgetting What Hes Doing/Saying - Researching Random Stuff - Freaking Out After Researching Random Stuff - Being Touchy Feely Cuddly - Always Running Through The Worst Possible Scenario In His Head.
LIKES
Memes - All Things Space/Aliens/Stars - Night Time - Getting High - Parties - Late Night Internet Trawling - Skateboarding
DISLIKES
Stress - Rude Adults - Being Stuck In A Bad Situatuion - Making Phone Calls - Being Alone - Pesonal Injury - No Wifi
━━━━━━━━━━━━━━━━━━━━━━━━━━━━━━━━━━━━━━━━━━━━━━━━━━━━━━━━━━━━━━━━━━━━━━━
━━━━━━━━━━━━━━━━━━━━━━━━━━━━━━━━━━━
━━━━━━━━━━━━━━━━━━━━━━━━━━━━━━━━━━━
━━━━━━━━━━━━━━━━━━━━━━━━━━━━━━━━━━━━━━━━━━━━━━━━━━━━━━━━━━━━━━━━━━━━━━━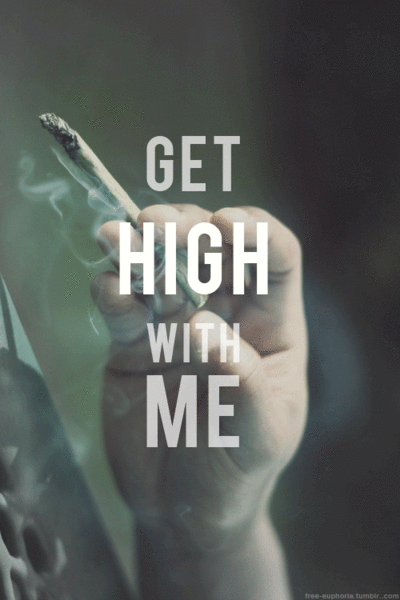 HISTORY
---
---