______________________________________________________________________________________________________________________________________________________________________________________________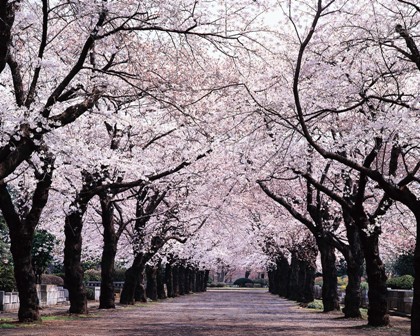 Chihana no Hosuto Kurabu – the Host Club of One Thousand Flowers. Hardly a year in age, already Chihana has gained massive popularity in the Kabukicho region of Tokyo, and beyond. The name Chihana is repeated quietly throughout the city, and more and more frequently into other cities. The club has gathered hosts almost as quickly as it has gathered an audience – boys ranging in age from eighteen to their late twenties, desperate for employment or eager to please the women, venturing from a variety of different backgrounds to serve here, in what has come to be known as Tokyo's most elegant host club.
This is the story of the Chihana hosts – an elite group of entertainers, talented and beautiful and eager to please – learning to survive in this wild world of flirting and drinking and high prices. The competition for the position of First Host is fierce, and no one can guess what might happen as each host scrambles to gain the most named customers before the year is out. Only time will tell.
The Lobby
This is no seedy nightclub, not some place with a dance-floor and a bar and strobe lights to cover up the unpainted cement walls. This is a high-class club, with polished wooden walls and soft, color-coordinated furniture, decorated by expensive flowers. There are many rooms in the club, all linked by an intricate series of curved wooden staircases, which descend into one main area. Here, the floor is of polished stone, with a large bar at the back and marble waterfall fountains surrounding the front door. In the central rooms, there are plenty of couches and chairs, where guests and hosts alike can congregate and enjoy time together, as well as apart.
The Rooms
The rooms are as different from this modern, high-class center as they can be, though they are still remarkably elegant. Modeled after traditional Japanese houses, the rooms are screened off from the hallways by sliding paper doors with wooden frames. Within, the floors are tatami matts, with tables to kneel at and cushions to kneel on. Food and drink are served in private here. There are also futons which can be rolled out for cuddling, though it is expected that hosts will not have sex with their clients except under very special circumstances (such as a very long-standing customer, or one who pays much more than their fee.)
Housing for the Hosts
Most of the hosts live in the apartment complex above the club – the higher level the host, the nicer the apartment the manager of Chihana presents them with. Hosts switch apartments as quickly as they switch ranks, so most of them do not own very much. The arrangement is advantageous, allowing hosts to live close to work, and allowing them to retreat to their own apartments to rest between customers, or walk shorter distances to their beds when the day is done. There are problems, however, as fierce competition for ranks breeds tension, and living constantly in close quarters with the other hosts can cause some problems. On top of that, only the top three hosts have their own, individual suites. Everyone else must share with another host, which can either breed tight friendships, or severe misfortune.
There are many rules involved in working and serving at Chihana, and there are almost as many rules for the customers. Breaking any of these rules is a serious offense – though some are more serious than others – and breaking too many will see you banned from the club, whether you are a customer or a host.
1. Never give your identity away to a customer.
2. Relationships between hosts, or with customers, outside club hours are forbidden.
3. Sex is not for every client.
4. Never be seen drunk in front of a customer.
5. Never argue in front of a customer.
6. Never cause physical harm to another host.
7. Do not steal, or attempt to steal, other hosts' customers.
8. Any tabs not paid by the end of the year by your customer will come out of your salary.
9. Respect the rankings.
10. Do not steal from the bar or the kitchen.
11. Arrive on time and do not leave until the end of the day, unless you have permission from the Manager.
1. Treat the hosts with respect.
2. Do not force yourself on the hosts – it is up to the host to invite you to their bed.
3. You must pay your tabs by the end of the year.
4. Do not switch hosts once you have chosen, unless your host mistreats you or leaves the club.
5. You may send gifts to your host.
6. You may share your phone number with your host.
7. Dating outside of the club is permitted, but not encouraged.
8. Permanent romantic relationships with hosts are forbidden.
9. Do not bicker with other customers – any disturbance of the peace is forbidden.
10. Remember that your hosts must serve other customers, as well. You are not the only people in your hosts' lives.
The Hosts
Every host has his own styles and skills which create a very unique individual appeal when attracting customers. No two hosts are ever very much alike. Sometimes they click with one another, at other times putting them together is like trying to force the two South poles in a magnet to stick. They repel one another. It does not matter either way – they must tolerate one another for the sake of their work, and in the end it is the competition over the title of First Host which will prove which one of them is better than the other. Unfortunately, that title is one which is very difficult to hold onto. In this roleplay, the rankings will change at the end of every in-game night. Depending on what has happened that night, the rankings will may change a little, or they may changed a
lot
. Here, we will keep track of the ratings, and of how many named clients each host has.
The Ranking Board
~Manager~
Okudaira "Eien" Ushio
70 Named
~First Host~
Usuragi "Kami" Chiyo
20 Named
~Second Host~
Takizawa "Daichi" Kyo
14 Named
~Third Host~
Hayashi "Ryuu" Akito
10 Named
~Subordinate Hosts~
Mizota "Rai" Kenzo
7 Named
Saitama "Ai" Natsu
0 Named
Creating Your Character
Step One – Indicate your interest on the OOC, or by PMing Everscale.
Step Two – READ. THE. RULES.
Step Three – Read the introduction. All of it.
Step Four – Follow the character skeleton.
Character Skeleton
In the Description Section.
Full Name:
Stage Name: (Be creative.)
Age:
Appearance: (Use a picture of a real person and include the URL underneath. Also include a 150 word description of what the picture does not show.)
In the Personality Section..
Personality: (At least 200 words.)
Likes:
Dislikes:
Fears:
Goals:
Quirks:
In the Equipment Section.
Years of Hosting: (It is possible for your character to have hosted at a different club before Chihana.)
Number of Named Customers: (Subordinate hosts begin with 5. Higher-ranking hosts will be chosen by the GMs.)
Hosting Talents: (dancing, singing, magic tricks, slapstick, anything you can think of, etc.)
In the History Section.
Family:
Crush: (You may add TBA)
History: (At least 300 words. Be descriptive – everyone has a history.)
1. This is not an Ouran High School Host Club roleplay (though I love OHSHC). This is a serious, real-world RP of a host club in real Japan. There can be humor, but there will also be drama, pain, and everyday life. If you are looking for an anime RP, you are in the wrong place.
2. This is a highly literate roleplay. You must be a fluent English speaker and be able to write up to my expectations. Every post must be at least 200 words long (except in cases of extreme writer's block, I would rather have you post short than not at all) and very well written. You will be expected to submit a writing sample of at least 200 words at the bottom of your character's profile.
3. You must follow the character skeleton, and all instructions contained within it.
4. Your characters must be detailed, complex, realistic people. Boring characters, Mary Sue's, and simpletons will not be accepted.
5. This is a mature roleplay and adult topics will be discussed. Though we must remain within the RP Gateway rules – no explicit sex, for instance. There will be alcohol, within reason, and cursing is permitted.
6. As this is a host club RP romance is encouraged, but keep in mind that hosts are not often permitted relationships outside of their clients, so it could get you into trouble.
7. If your character breaks too many of Chihana's rules, they will be fired. That's the way things work.
8. You must know at least a little about real-life host clubs to participate. If you are not well informed, please read the Host Club section of
this
wikipedia article, at the very least.
9. All players will be responsible for at least one host, as well as the customers for the other hosts on any given night. There will be no separate RPers for the clientele.
10. Though this is an all-male host club, females who have become male will be permitted. I will accept only two of these.
11. There is no limit on the number of hosts I will accept in all, but I will only accept the most well-written characters.
12. If you break these rules you will be banned.
13. If you have read this far then you know that the roleplay sample required earlier must, instead, be three hundred words long and include dialogue.
14. All forms of relationships will be tolerated – though not in game, as that would take away from the drama. Relationships between hosts and relationships between hosts and their customers are technically forbidden by the owners of the host club, but they are encouraged to happen anyways.
15. The story takes place in Japan. The characters are Japanese. They will have Japanese names, and probably very Japanese-style stage names.
16. In an industry like hosting, pregnancy can be a real threat. Be wary of it. The GMs will decide if a customer becomes pregnant or not – it can happen to anyone, though it is up to the RPer whether the character keeps the baby.
Taking place in...
11 posts here • Page 1 of 1
11 posts here • Page 1 of 1
Arcs are bundles of posts that you can organize on your own. They're useful for telling a story that might span long periods of time or space.
There are no arcs in this roleplay.
There are no quests in this roleplay.
Here's the current leaderboard.
There are no groups in this roleplay!
Welcome home, Promethean. Here, you can manage your universe.
Arcs are bundles of posts from any location, allowing you to easily capture sub-plots which might be spread out across multiple locations.
You can create Quests with various rewards, encouraging your players to engage with specific plot lines.
Settings are the backdrop for the characters in your universe, giving meaning and context to their existence. By creating a number of well-written locations, you can organize your universe into areas and regions.
Navigation
While not required, locations can be organized onto a map. More information soon!
There are no groups in this roleplay!
By creating Collectibles, you can reward your players with unique items that accentuate their character sheets.
Once an Item has been created, it can be spawned in the IC using /spawn Item Name (case-sensitive, as usual) — this can be followed with /take Item Name to retrieve the item into the current character's inventory.
Give your Universe life by adding a Mob, which are auto-replenishing NPCs your players can interact with. Useful for some quick hack-and-slash fun!
Mobs can be automated spawns, like rats and bats, or full-on NPCs complete with conversation menus. Use them to enhance your player experience!
Current Mobs
No mobs have been created yet.
Locations where Mobs and Items might appear.
You can schedule events for your players to create notifications and schedule times for everyone to plan around.
Add and remove other people from your Universe.
The Forge
Use your INK to craft new artifacts in One Thousand Flowers. Once created, Items cannot be changed, but they can be bought and sold in the marketplace.
Notable Items
No items have been created yet!
The Market
Buy, sell, and even craft your own items in this universe.
Market Data

Market conditions are unknown. Use caution when trading.

Quick Buy (Items Most Recently Listed for Sale)
None
Discussions
Topics

Replies
Views

Last post
Most recent OOC posts in One Thousand Flowers
There have been no posts in the OOC topic for this roleplay!