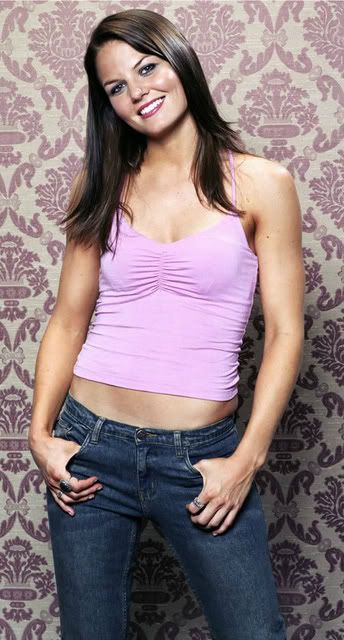 First Name: Lucinda
Last Name: Torrence
Nickname(s): Lucy
Age: 17
Birthday: 24/August
Gender: Female
Relationship Status: Single
Sexual Orientation: Straight
Crushes: (Can be updated later)
Friends: (Can be updated as the RP develops)
Enemies: (See above)
Appearance: Lucy is about 5'4 and weighs 112 lbs, when she's not in her cheerleading uniform she wears jeans and nice shirts. She really prefers not to wear allot of make up, but she love clothes and finds that she spends allot of her life shopping.
Personality: Unlike many of her peers on the cheerleading team Lucy is very easy going and tries to be friends with anybody. She has friends from many different clicks and backgrounds all over school. She feels that she is down to earth and loves to just have fun. She can have a temper especially when some is making fun of another person. She is very hardworking and determined to reach her goals. Lucy also has a strong sense of family and her parents and siblings are important to her.
Likes:
~Chocolate
~Cheerleading
~Reading
~Music
~Shopping
Dislikes:
~Pickles
~Shallow people
~Messing up
~Bad grades
~Her little brother when he's being annoying
Hobbies: Shopping, Reading
Skills: Cheering, Caring for children
Extra Curricular Activities: Cheerleading
Clothing Style:
Lucy Look 1
Lucy Look 2
Lucy Look 3
Lucy's Practice Look
Lucy's Cheerleading Uniform
Family:
Robert Torrence
- Father and wealthy businessman, spends allot of his time on business trips.
Olivia Torrence
- Mother and successful personal trainer, was a cheerleader when she was in high school.
Brandon Torrence
- Older Brother, age 20, in college for engineering.
Liberty Torrence
- Younger sister, age 14, Lucy and Liberty (or Libby as shes called) are good friends and spend lots of time together, shopping or just hanging out.
Brenner Torrence
- Little brother, age 6, Brenner is the typical know it all, annoying little brother that often gets on Lucy's nerves.
Leila Torrence
- Baby sister, age 2, Lucy adores her baby sister and tries her best to help with her as much as she can.
Brief History: Lucy has a pretty good life, a large loving family and friends, she spends allot of her free time shopping or just hanging out with her family. But there's one things she wants so badly she can taste it and thats to make head cheerleader at of the Ravens. She doesn't really have a problem with Female 1 but she just wants her spot on the team. But there is one person she has always had a problem with, even when they children Lucy just couldn't stand Lee Porter. Maybe it was the air she had about her one, Lee always acted like she was better then everyone else. But over the years Lucy has grown to despise her she really doesn't know how to explain it but she does. Now she wonders if she be able to get the spot she wants on the team or will the magic duo reign supreme.
Plans For After High School: Lucy would really like to be an elementary school teacher.
Anything Else You Would Like To Mention?