One Way Or Another

.
[Unless you have received a PM from Starbuck, please do not submit a character.]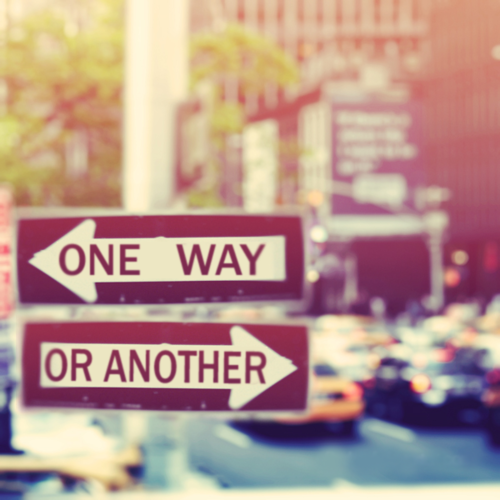 Starstruck. They started as just another local garage band in New York City, but eventually the members of the band found a much larger audience by embracing a blend of alternative rock and power pop to their sound. Soon after, their music targeted listeners by the heart as well as the head. The band's influence has widened considerably after their latest album and first major studio release, Catch Me If U Can, and they just recently announced their first headlining tour that will take them to some of the most popular cities around the United States.

Seven college students have just completed their first year in college at Metropolitan State University in St. Paul, Minnesota. As their reward for making it through the year, they have saved up during their last semester so they could take a road trip together to follow Starstruck on tour.

While these friends have made it through a challenging year of school work, roommate drama, fraternity parties and finals, nothing tests relationships more than when you're in an 8-seater van with nowhere to escape or have a private moment to yourself. It's no surprise that the road may get the best of some causing them to call it quits and head home. Tensions are sure to rise and tempers will flare, but if they can all keep it together and survive a summer full of more challenges and good times, everything they've worked so hard for will pay off.

One way or another, it will be a trip to remember.
Taking place in...
16 posts here • Page 1 of 1
16 posts here • Page 1 of 1
Arcs are bundles of posts that you can organize on your own. They're useful for telling a story that might span long periods of time or space.
There are no arcs in this roleplay.
There are no quests in this roleplay.
Here's the current leaderboard.
There are no groups in this roleplay!
Welcome home, Promethean. Here, you can manage your universe.
Arcs are bundles of posts from any location, allowing you to easily capture sub-plots which might be spread out across multiple locations.
You can create Quests with various rewards, encouraging your players to engage with specific plot lines.
Settings are the backdrop for the characters in your universe, giving meaning and context to their existence. By creating a number of well-written locations, you can organize your universe into areas and regions.
Navigation
While not required, locations can be organized onto a map. More information soon!
There are no groups in this roleplay!
By creating Collectibles, you can reward your players with unique items that accentuate their character sheets.
Once an Item has been created, it can be spawned in the IC using /spawn Item Name (case-sensitive, as usual) — this can be followed with /take Item Name to retrieve the item into the current character's inventory.
Give your Universe life by adding a Mob, which are auto-replenishing NPCs your players can interact with. Useful for some quick hack-and-slash fun!
Mobs can be automated spawns, like rats and bats, or full-on NPCs complete with conversation menus. Use them to enhance your player experience!
Current Mobs
No mobs have been created yet.
Locations where Mobs and Items might appear.
You can schedule events for your players to create notifications and schedule times for everyone to plan around.
Add and remove other people from your Universe.
Orphanage
By marking a character as abandoned, you can offer them to your players as pre-made character sheets.
The Forge
Use your INK to craft new artifacts in One Way or Another. Once created, Items cannot be changed, but they can be bought and sold in the marketplace.
Notable Items
No items have been created yet!
The Market
Buy, sell, and even craft your own items in this universe.
Market Data

Market conditions are unknown. Use caution when trading.

Quick Buy (Items Most Recently Listed for Sale)
None
Discussions
Most recent OOC posts in One Way or Another