---
---

---
---
---
---
Private Role-play between Aethyia and Mihael
---
---
In This Moment

||

From The Ashes
---
---
Nobody's sure exactly where the oni came from, perhaps in the same way that nobody can be sure where the humans came from. Some speculate that they were cast out from another world for their violence and their strength, exiled to a fledgling realm of humanity, but there's no more basis for that than anything else. Perhaps it will never be known how everything started, but some of the history is common knowledge.

Every child knows that when they came, they conquered, razing fields of battle like locusts upon the rice paddies, and it wasn't long before most of the world was theirs. They marched under the banner of a great warlord, the King of all Demonkind. As legend tells it, he was a massive creature, nearly nine feet tall and nearly indestructible. There was nothing and no one that could stand against the strength of he and his army. Not for nigh on a hundred years.

But then, when everything seemed darkest, and humanity looked to a future as a mere stain on the fabric of demon history, they appeared. The Slayers. It is hard to say how they did it, but they somehow managed to conquer their own human weakness, driving themselves to the heights of physical prowess and perfecting techniques that allowed them to not only survive an encounter with an oni, but to actually kill them. Slayers always worked in teams or pairs, and though they were few in number, they were fearsome. Their arrival forestalled the inevitable conclusion, and at last, the King of the oni was killed in battle. Such victory was not without cost, however; the vast majority of the Slayer clans were also obliterated in the effort.

The power balance had been, to some extent, reset, and no oni quite so foreboding as the King has been seen since. These days, they roam in scattered warbands, only occasionally uniting as a singular force. These yakuza gangs terrorize towns and, in many instances, larger cities. But they do not strive for our eradication, only our servitude. From the oni and conquered peoples, bastard children have been born, abominations of nature known only as the hanyou—half-demons. The slayers have all but died out, but there is still life to be made under the rule of the demons. In the end, it has not proven so different from being under the rule of daimyo.

It is in the city of Edo, one of the largest in our realm, that this tale takes place. Six people, of heritage and background varied, attempt to make a life beneath the thumb of one of the most notorious gangs of yakuza in the world. Their oyabun sits perched like a cormorant at the very top of the social heap, but for all his height, he cannot see everything that happens beneath him.
---
---
---
---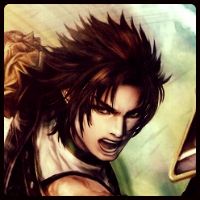 Masurao Toukai | Played by Mihael
Makoto Yoshida | Played by Aethyia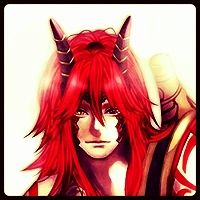 Yujin | Played by Mihael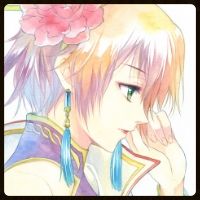 Yuzuki Mori | Played by Aethiya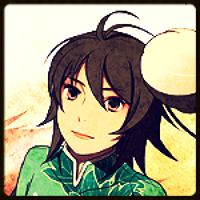 Tatsuki Kagirinai | Played by Mihael
Naomi Fujita | Played by Aethiya
---
---