Makii Yurashi



School outfit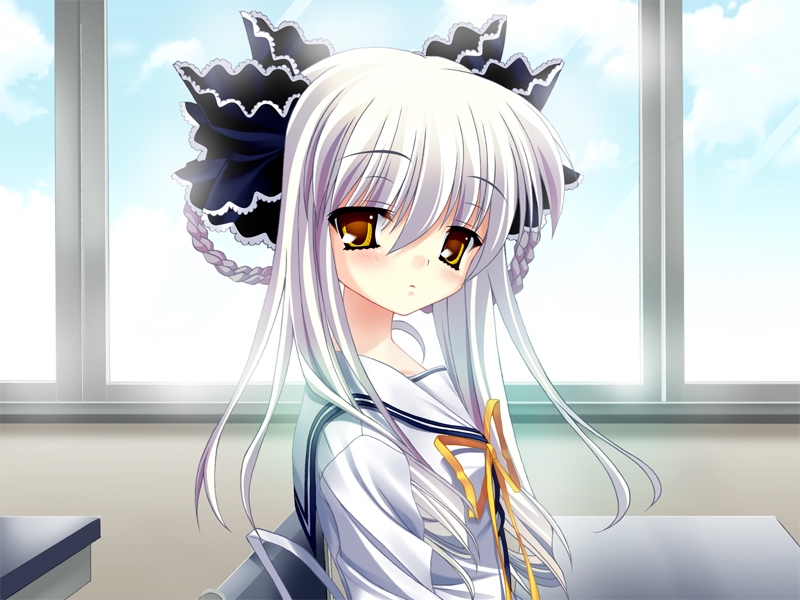 Assasin Outfit



Regular Outfit around the Assasin Base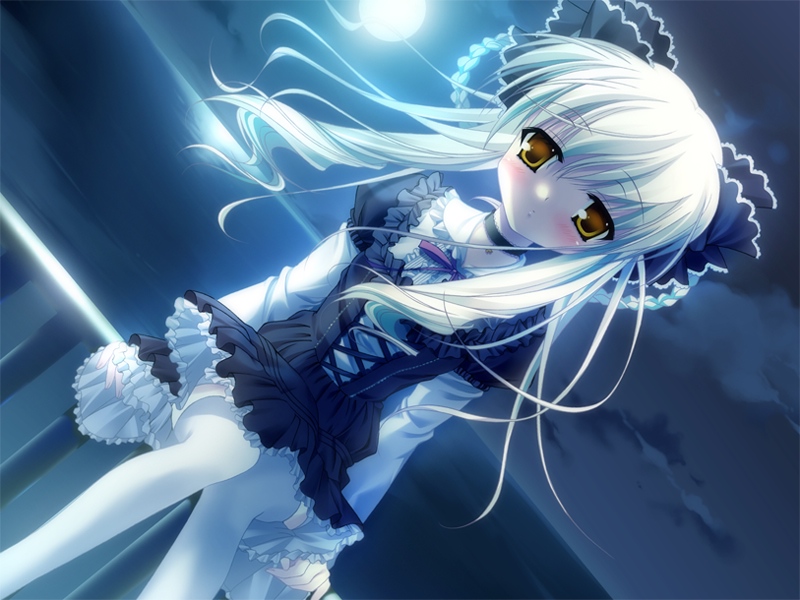 Age
: 16
Gender
: Female
Weapon Of choice
: All types of guns and fire arms
Appearance
: She has long white hair that are in pigtails when she not on a mission, She has deep golden eyes, and a black choker with a golden heart on it that she got from a person from the orphange, her height is 5'0 and she has pale skin.
Personality
: Makii usually goes with the flow of everything and doesn't really speak alot, she's kinda friends with Haruka and often stays next to her but keeps quite so that she doesn't pester her. She likes reading, and enjoys talking to Luna and helping people out. But yet when she's out on a mission she changes entierly. Her eyes turn a deep shade of red and becomes a bit sadistic by playing with her target before elimanating them.
Class
: Rank Class A assasin
Likes
: Midnight strolls, drawing and writing under big trees where theres shade, Cherries, her red gun that she named Christii, Fire arms, target practicing
Dislikes
: Hot weather/the sun, Gangs/'gangsters', The color yellow
Which Society
: 'Scarlet Ammo .Co'
History
: When Makii was a new born her parents left her in an alleyway. She was found by a lady about 26 years old, the kind lady took her to the towns orphanage though because she couldn't take care of poor Makii, she stayed in the orphanges until she was about 10 years old. When all of a sudden a people dressed in all black barged into the orphange and started taking all the boy orphans that were 10 and older. They took her best friend Tamakii with them, Makii yelled at then to stop but they ignored her pleas and just kicked her into a wall making her angry, her eyes turned a dark shade of red and she ran towards the man, grabbed him gun and shot him in the head, killing him instintly. She knew that they already took Tamakii away in the van, but she just continued shooting each and everyone of them until they were all dead. After that she sunk to the floor, dropped the gun in the pool of blood and started crying. Then from the exughastion she fainted. When she awoke she was in a white room on a bed. Next to her was the gun she used, but it was red now because it sat in the blood for so long. Then a man in all black came into the room, outstretched his hand and said, "Hey little miss we heard what you did...and may I say that...what you did was amazing...I also heard that they took a friend of your's...would you like to get him back?" The man asked her. Makii nodded. The man smiled. Now she is in the assasin group 'Scarlet Ammo', with her favorite gun Christii who is red from all the blood spilled by her. She plans to get revenge on the 'Otaka .Co.'...she found out that they were the ones who took her friend.
Anything Else?
: Never piss her off....
-Hell Song-NightCore-