The newest technology has started this craze. Players are able to transport themselves or "mind" into a game called EDEN...but once they log in it's clear that this game isn't only for the players...

But for the game masters as well

Throughout the first hour, servers were overloaded, with over a million players logging in from all over the world for the first time. As the last player logged in, the log out function became null, trapping these players in the game with no way out. At first, player assumed it was a glitch because of the strain of the servers, but soon as hours passed people began to panic.

In real life, their bodies fell into comas, with their mind stuck in the game. With the person's mind stuck in the game, and no way to log out, players were forced to wait t out, playing their virtual life. But, what of their real life? Some were students in high school, college, and others were working society, looking for a way to kill time. Others were parents, housewives, husbands who thought this game would be a fun way to bond with each other. All the players has some story to tell, all of the players had a reason why they played.

Many players wanted out by the 25th hour.

That's when an announcement came from the game masters. It was sent to every player's inbox and it was a challenge for each and every player.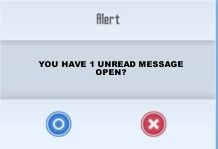 ---
Subject:
Welcome to EDEN
Sender:
The Angel and The Demon
---
Message:
Welcome to EDEN, a paradise within the world's empty boredom.
We Game Masters would like to formally welcome you to your new artificial paradise, where we intend to give you the full MMORPG life that you signed up for! With breathtaking scenery, along with other enjoyable things to do, we hope you enjoy your stay in EDEN! If you have not noticed already, the log out function will not be available to any players currently, since as in life you will need to earn that right.
However, do not fret! As we have two systems that will allow you to leave the game!
1. The Tournament of Heroes
This tournament will be taking place every three months, and will only accept up to 20 guilds per session. Each guild can have up to 5 people, with one player being the leader. To put simply, every three months one guild will have to win in order for all the parties to get out! However, certain things must be fulfilled before entering!
a. Guilds will have to be at least above level 100
b. Guilds will have to have a party record of at least one month
c. Guilds will have to be in the top 50 if the guild rankings.
2. Cat and Mouse
The other alternative to receiving the "log out" function will be if you can identify the game masters. Yes, the game masters will be playing along with the players. If, by some chance you are able to identify them, congrats! Your log out button will then work. But, you must locate both Game Masters in order to win!
We hope you have fun, and please enjoy your new life in EDEN!
---
As promised, the Tournament took place exactly three months later, with the best guilds entering. However, something else caught the attention. When a team was defeated, they no longer went back to their save point.
Once their HP hit zero, their players dissolved.
After the first tournament, it became clear that the losing team actually died... but that didn't stop people from entering into the tournament. As time went on, people were getting more and more desperate to get out, while others hunted for the elusive Game Masters but no one was said to ever find them. A few others became content on their lives in EDEN, seeing it was better than the lives they had outside. These few also were the ones that tried to stop people from hunting the Game Masters, since they do not want the game to end.
A rift formed between the strong players, and the weaker ones. The stronger the player, the more reason why they want or need to get out. Why some were even willing to kill others in order to get themselves out. Everyone has a story, but will you use it as motivation to get out?
---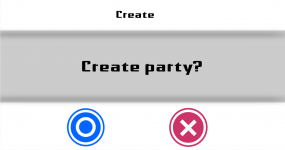 ---
---
"The Angel" Game Master || Cielo || cielo-drago || Taken
Cheerful || Optimistic || Patient || Sadistic
"The Demon" Game Master || Akuma_Kei || Ville.Sunfall || Taken
Calm || Collected || Quiet || Bored

This guild has climbed up to the top, and is intent on winning the next tournament.
The Leader|| Phoenix || WilPen || Taken
Arrogant || Protective || Determined || Short-Tempered
The Second-in-Command|| Gladius || ShrimpMayo || Taken
Observant || Cold || Determined || Loyal
Member 3|| Ephemeral || Heolstor || Taken
Member 4|| Open || Character Name
Member 5|| Arch Rune || Skwidge || Taken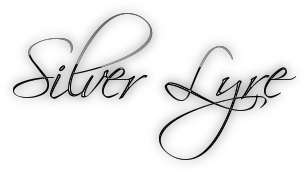 This guild has been known for helping others out, and has been helping players in fields, town, and other places. They focus more on finding the game masters.
The Leader|| Raijin || Flexar || Taken
Compassionate || Kind || Positive || Helpful
The Second-in-Command|| Emma || EggsAndHam || Taken
Cheerful || Naive || Happy || Quirky
Member 3|| Open || Character Name || Open
Member 4|| Crimson ||Another Lie || Taken
Member 5|| Korpal || Riareous || Taken
The Top-Tag Team
This team currently holds the Tag Team PVP champion title, and is often suspected of being the Game Masters of Eden...but in reality, they're just really good friends in real life.
The "White" Boy || || Reserved || PhoenixGirl369
Out-going || Friendly || Warm || Protective

The "Dark" Girl || Reserved || C O S M I C ||
Cold || Sarcastic || Ruthless || Protective
---
---

Profile Layout: Please use Anime/Manga Face claims only.

Code: Select all

[center][color=][size=200]|| INSERT NAME HERE ||[/size][/color][/center]
[hr][/hr]
[hr][/hr]
[center][color=colorhere][size=150][i]INSERT QUOTE HERE[/i][/size][/color][/center]
[hr][/hr]

[center][img]INSERT IMAGE URL HERE[/img]
[b]|| Theme Songs ||[/b]
Normal||[url=link]NAME[/url]||
Fighting||[url=link]NAME[/url]
Emotional||[url=link]NAME][/url]
[/center]
[hr][/hr]
[left][img]Offline Character Image here[/img][/left]
[b]|| Full Name ||[/b]

[b]|| Age ||[/b]
(15+)
[b]|| Gender ||[/b]

[b]|| Sexuality ||[/b]

[b]|| Origin ||[/b]
(City, or place they live)
[b]|| Role ||[/b]

[b]|| Face Claim ||[/b]

[hr][/hr][center][size=200]EDEN CHARACTER[/size][/center][hr][/hr]

[right][img]INSERT IMAGE URL HERE[/img][/right]

[b]|| Hair Color ||[/b]

[b]|| Eye Color ||[/b]

[b]|| Skin Tone ||[/b]

[b]|| Height ||[/b]

[b]|| Level:|| [/b]
(Will be assigned if have a role)

[b]|| Weapon of choice: ||[/b]
(Swords,broad swords, guns...No magic)

[b]|| Secondary Weapon:|| [/b]

[b]|| Equipment:|| [/b] Make it up!
Head Gear:
Armor:
Leg Armor:

[b]|| Battle Stats: ||(650 Pts to start)[/b]
Attack:
Defense:
Agility:

[b]|| Sense Stats ||[/b]: (900 to start)
Detection: (Being Able to Detect players as long as it is higher then the hidden skill.)
Hearing: (Being able to hear monsters from afar, or eavsedrop on other players.
Hiding: (Ability to hide from other players as long as their detection skill is lower then hidden skill)

[b]|| Additional Skill: ||[/b](1050 to add)
Dowsing: 100
Cooking: 100
Black Smithing: 100
Sewing: 100
Alchemy: 100
[/align][/color]
[b]|| Face Claim ||[/b]

[hr][/hr]
[hr][/hr]

[left][img]INSERT IMAGE URL HERE[/img][/left]
[b]|| Personality ||[/b]


[hr][/hr]

[right][img]INSERT IMAGE URL HERE[/b][/right]
[hr][/hr]
[b]|| Reason why playing ||[/b]
(If in the strongest guild, try to make a good reason why your character wants out.
[b]|| Biography ||[/b]
[/right]

[hr][/hr]
[hr][/hr]
[center][img]URL HERE[/img][/center]
[center][color=][size=150][i]INSERT QUOTE HERE[/i][/size][/color][/center]
Lack of activity after the first week will earn you a warning. The 2nd week will get you a PM. If you don't reply to the PM after a week, your character will be removed, or turned to an NPC.
Don't make your text color hard to read like this or too small so we have to zoom in to see it
Make your "Speaking text" and normal text different colors to more easily distinguish between them.
Use italics for thoughts and "quotation marks" for speech
Try not to make any Out of Character comments in your post. One sentence max, if you really need to, and at least keep it at the end of your post like such.
This is Semi-lit. to Literate, so 6+ sentences
Reservations will only last for three days. If the character is not up by then, it will be cancelled.
When reserving a character in the OOC, a random sentence about rainbows!
Arcs are bundles of posts that you can organize on your own. They're useful for telling a story that might span long periods of time or space.
There are no arcs in this roleplay.
There are no quests in this roleplay.
Here's the current leaderboard.
The most peaceful guild.
We will fight our way out. If we should fail, we'll be out anyway.
Welcome home, Promethean. Here, you can manage your universe.
Arcs are bundles of posts from any location, allowing you to easily capture sub-plots which might be spread out across multiple locations.
You can create Quests with various rewards, encouraging your players to engage with specific plot lines.
Settings are the backdrop for the characters in your universe, giving meaning and context to their existence. By creating a number of well-written locations, you can organize your universe into areas and regions.
Navigation
While not required, locations can be organized onto a map. More information soon!
By creating Collectibles, you can reward your players with unique items that accentuate their character sheets.
Once an Item has been created, it can be spawned in the IC using /spawn Item Name (case-sensitive, as usual) — this can be followed with /take Item Name to retrieve the item into the current character's inventory.
Give your Universe life by adding a Mob, which are auto-replenishing NPCs your players can interact with. Useful for some quick hack-and-slash fun!
Mobs can be automated spawns, like rats and bats, or full-on NPCs complete with conversation menus. Use them to enhance your player experience!
Current Mobs
No mobs have been created yet.
Locations where Mobs and Items might appear.
You can schedule events for your players to create notifications and schedule times for everyone to plan around.
Add and remove other people from your Universe.
The Forge
Use your INK to craft new artifacts in Operation: Login. Once created, Items cannot be changed, but they can be bought and sold in the marketplace.
Notable Items
No items have been created yet!
The Market
Buy, sell, and even craft your own items in this universe.
Market Data

Market conditions are unknown. Use caution when trading.

Quick Buy (Items Most Recently Listed for Sale)
Discussions
Topics

Replies
Views

Last post
Most recent OOC posts in Operation: Login
There have been no posts in the OOC topic for this roleplay!