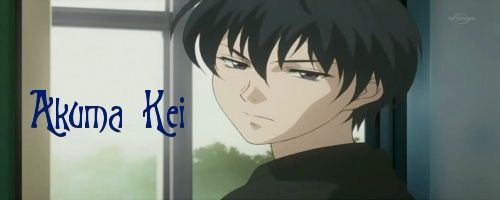 ---
---
"Shhh...Silence is the key.. It also helps me not to hear you."
---
|| Theme Songs ||
WIP - FOR SONGS
Normal||[url=link]NAME[/url]||
Fighting||[url=link]NAME[/url]
Emotional||[url=link]NAME][/url]
---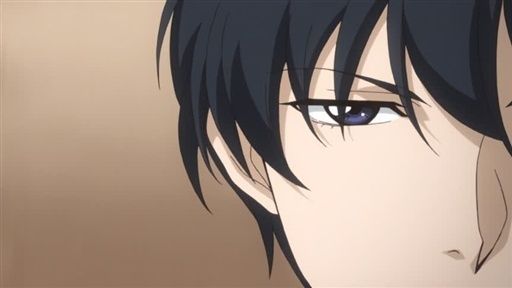 || Full Name ||
Game Master: Naru Kei Shibuya
Username: Akuma_Kei
|| Age ||
21 Years of Age
|| Gender ||
Male
|| Sexuality ||
Unknown - No one knows nor has he said
|| Role ||
"The Demon" Game Master
---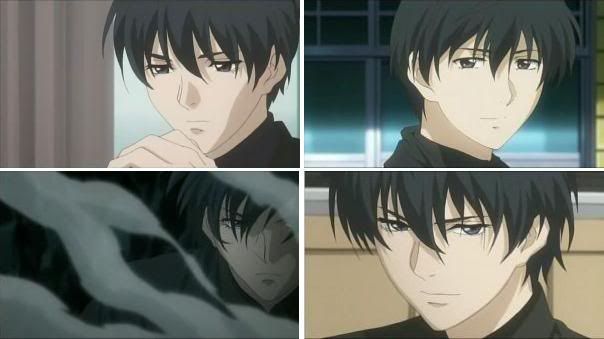 || Hair Color ||
Black
|| Eye Color ||
Dark Grey
|| Skin Tone ||
Pale
|| Height ||
5'9 feet tall
|| Weight ||
140 pounds
|| Appearance ||
Naru's hair is raven black and cut short with decent bangs. His eyes hold no emotion but boredness and when he smiles, his smile never reaches his eyes. If he is ever smiling at all. His body is slender, but built enough to make it seem he is standing proper.
---
|| Personality ||
Calm || Collected || Quiet || Bored
Calm and bored are the only emotions that he knows best. He isn't one to break the calm, he finds things boring because everything he sees is expected. If he is quiet, it doesn't mean he dislikes you, or even likes you, but it is because he is almost always thinking, his mind never rests. He is collected all the time due to always being distracted with his train of thought. You can't really ever tell if he is ever happy, so you can never noticed what he likes or dislikes. He can be hard to get along with at times and most people get sick of his quietness. But when his sick sense of humor comes to play, it can cause alot of trouble, like the game for instants. He is though capable of charming and fake smiling when he has too
|| Likes ||
Gaming Online
Inventing
Sword and Martial Arts
Quietness
Tea
|| Dislikes ||
Animals
Messes
People looking down on him
Coffee
Most People
|| Weakness ||
When people break his train of thought, it can always always lead to very bad things
---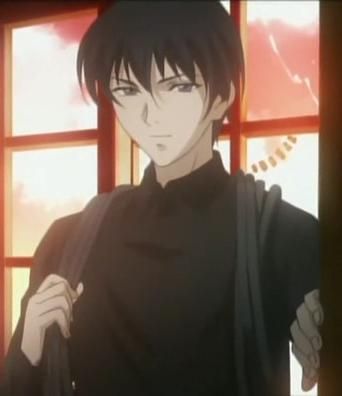 || Reason why playing ||
The Demon Game Master is for a good reason when it comes to Naru. Because of his boredness he is always thinking of new ideas to spice up the game, making it either dangerous or very deadly. This time around he had become so bored that the idea of trapping people in a game, had become brilliant, he could have more fun with this than he wanted to. Watching people running around in panic like a bunch of rats could be interesting.
|| Biography ||
Ever since he could remember, Naru has been a tech genius and his mind had always been way to active for any normal child. Many of his teachers would call him the next Albert Einstein, many of the time he would be the one teaching the class and the teacher, other times he would be fixing all the technical problems around the school. His whole life he had taught himself how to learn, seeing as he couldn't rely on the teachers.
He was able to graduate from school at the age of 10, at 11 he went to college. A friend of his, had told him about a Game Arts Online type of class. This caught his interest and ever since then, he had been working with inventing new games and becoming the worlds youngest game master. He was able to help Game Arts Online become greater. By the time he hit the age of 16 he had become bored. This had lead to inventing a new game, a game in which people could never leave from, a game that would become more real than reality. In which the game Operation:Login came to mind, but he wasn't the only one involved, he had a partner in crime.
He wasn't the type to get out much and he didn't care for people, in fact, he hated people, how they lived, how stupid they were, how they just were there even bothered him. The only one's he could seem to get along with, were people who knew what he was talking about or could keep up with him. Cielo was one of the few people who could put up with Naru and keep up, even though sometimes he feels that Cielo is a bit of an hair head and it gets on his nerves, they still push through it. This wasn't the only problem Naru had. After his parents died when he turned 17, during the process of making the game, his mind shut off and had become slightly twisted. His eyes had become empty and the only emotion he ever shows on his face are fake or of emptiness. Sometimes he had thought of making his parents be alive within the game, but other times he couldn't bring himself to press the accept button, he'd always find himself deleting it and staring off into space.
---
---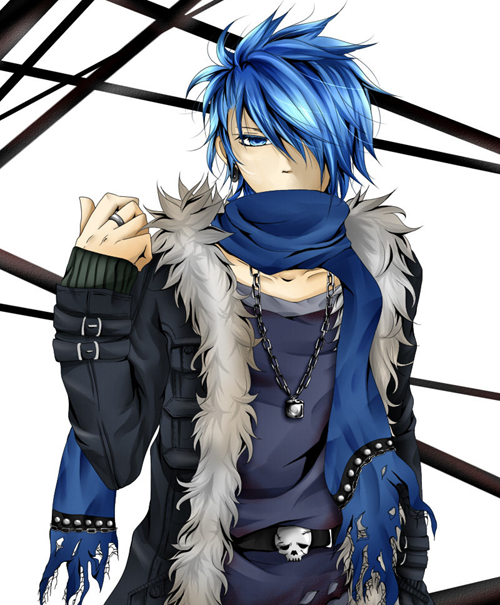 || Level:||
158
|| Weapon of choice: ||
Katana
. This word is located at his waist.
|| Secondary Weapon:||
Claw Katana
with Acid running through the blade. The Katana is heavier than it looks and only allows Naru to hold it. This sword is located on his back.
|| Equipment:||
Head Gear: None - Finds it hard to see with
Armor: Chest Armor only covering his heart under his clothes.
Leg Armor: None - Makes it hard to move for him
|| Battle Stats: ||
Attack:
Katana - 100
Claw Katana - 120
Defense: 180
Agility: 250
|| Sense Stats ||
:
Detection:150
Hearing: 350
Hiding: 400
|| Additional Skill: ||
Dowsing: 370
Cooking: 80
Blacksmithing: 170
Sewing: 50
Alchemy: 380
|| Guild ||:
Solo Player
|| @Home ||:
ROOT TOWN, MAC ANU
|| Contact Book ||:
❇Cielo
❇Korpal
❇
---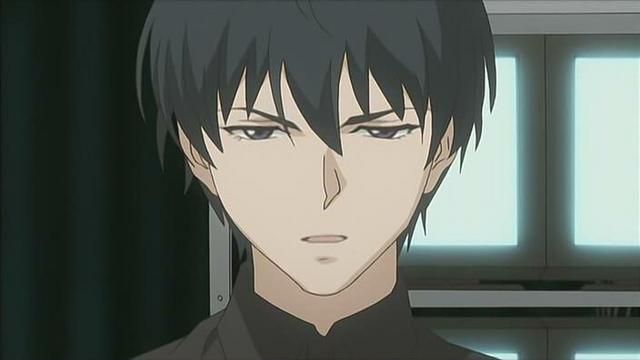 "If you can't handle this, kill yourself so we can stop suffering under all your complaining."