---
---
"Ahh... I'll protect you. So don't worry about anything else okay?"
---
|| Theme Songs ||
Normal||
Lost Time Memory
||
Fighting||
Stains of Time
||
Emotional||
Id : Sorrow
||
---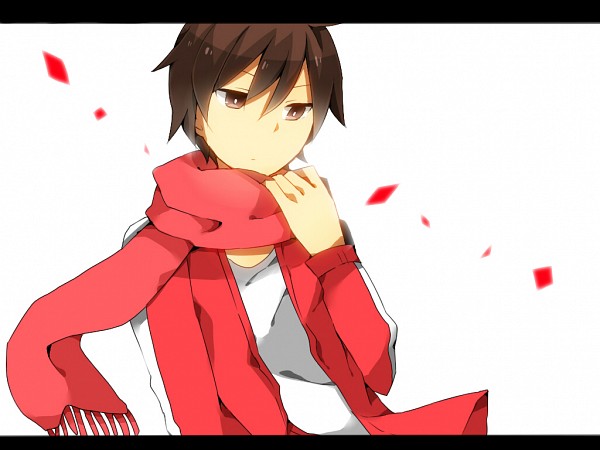 || Full Name ||
Oreki Kai Tatayama
|| Age ||
21
|| Gender ||
Male
|| Sexuality ||
Heterosexual
|| Origin ||
Akihabara, Tokyo, Japan
|| Role ||
Fourth member of the Silver Lyre.
|| Face Claim ||
Shintaro Kisaragi
---
---
|| Guild ||
"Silver Lyre"
|| @Home ||
Dol Donna
|| Contact Book ||
~ Raijin - Silver Lyre Leader - (Player)
~ Emma - Silver Lyre Second in Command - (Player)
~ Korpal - Silver Lyre's newest member - (Player)
~ Valkyrie - The third member of Silver Lyre - (Player)
~ St33l_Gr8axe - Blacksmith who forged Oreki's weapons - (NPC)
|| Hair Color ||
Orange
|| Eye Color ||
Green
|| Skin Tone ||
Slightly tanned
|| Height ||
6'0"
|| Level:||
148
|| Weapon of choice: ||
A pair of identical claws known as
"Crimson_Lust"
, each with three retractable blades mounted on parallel index, middle and ring fingers. Crimson had these claws crafted by a blacksmith player after saving said players life from a group of powerful mobs.
|| Secondary Weapon:||
A single curved short sword going by the name of
"Loss"
, a brutal weapon that uses a missing area in the blade to rend enemies with a bit more grace than hand mounted claws... Oreki tends to use this blade on his enemies when combat requires a bit more finesse. This weapon was also crafted by Oreki's friend in the blacksmith trade.
|| Equipment:||
Head Gear: A hairclip that allows him to hold up his long hair, a purely cosmetic item that Oreki purchased upon realizing how difficult it was to fight with hair in his eyes.
Armor: Guardian Trench Coat (Dyed white with the appropriate items.)
Leg Armor: Ninja Slacks (Plain black trousers that provide a slight boost to agility.) / Lyre Belt (A guild exclusive item that provides a slight boost to defense.)
|| Battle Stats: ||
Attack: 300
Defense: 50
Agility: 300
|| Sense Stats ||
:
Detection: 50
Hearing: 50
Hiding: 800
|| Additional Skill: ||
Dowsing: 500
Cooking: 100
Black Smithing: 100
Sewing: 100
Alchemy: 750
|| Face Claim ||
Luke Fon Fabre
|| Renown ||
"Alchemist" - This player is one of the few players in game able to make high tier potions and poisons.
"Duel Champ" - Title given to players who have defeated a large amount of other players in honorable single combat.
"Defender" - This player has frequently helped those of a weaker level to become stronger.
"Shadow" - This player is currently one of the highest level "hiders" in the game.
"Ripper" - Title given to players who have caused a high number of other players fatal demise.
---
---
|| Personality ||
"I just want to help! That's not so wrong now is it?"
Oreki is the Worlds nicest guy, or at least that's how his friends from the real World would describe him, kind, forgiving, nigh impossible to anger... to think of a way to consider Oreki Tatayama to be in the least bit cruel and callous would be a task akin in difficulty to drawing blood from solid stone. He believes personally that people, himself in particular, were put on the Earth to help and support each other... to what end he knows not but he believes that if everyone were to simply get along then surely the answer would quickly become apparent. He gets emotional easily and tries his hardest to keep everyone around him in high spirits. When the going gets rough, Oreki tries to soften things. He's somewhat of a martyr, living for others and holding their safety and security above his own... this is especially true with those close to him, his guild mates in particular. He is more than willing to put his life on the line to keep them safe and his greatest ambition is to try and get every one of his friends safely out of the game and into the real World, where he hopes they could all meet up and spend time together in the true reality.
Despite being happy and bubbly at first glance... a bundle of optimism and helpfulness. There is a terrible darkness dwelling in Oreki. He holds the curse of incredible intelligence, intuition and planning. He sees the World through the eyes of a poet and can judge the worth of people through their eyes alone. This perception has led him to see the darkest parts of the real and virtual Worlds he inhabits and has given a dark streak to his otherwise helpful mind. So far in his life he has been able to keep such negativity and cruelty buried deep in his psyche... but when in the heat of combat such chains tend to loosen and such dark emotions can be left to unravel. As such when fighting Oreki appears as an almost entirely different person, quiet, brutal, merciless... he still holds the ideals of working with others and protecting those weaker than and close to him... but the way he administers such justice would be considered cruel even if used against the Worlds harshest criminals. He has killed in the game before, he will kill in the game again and if anybody dares to threaten his closest friends or those too weak to defend themselves? Then he will not hesitate when ripping them into tiny shreds... moreover, he will take great pleasure in doing so.
For obvious reasons... Oreki tries his best to stop a hostile situation without having to resort to physical fighting. He feels that his "other side" paints him in a VERY bad light.
"Just shut your mouth unless you're begging for mercy... though you should know that I'm going to kill you slowly regardless."
---
|| Reason why playing ||
"Why couldn't I help her?... I tried so hard... why could I do nothing but watch?! Damnit!"
Approximately a week before EDEN's public release, Oreki's only and closest friend in the World took her own life. He had watched her suffer through countless weeks, of sadness and misery... tears, screaming, cutting, these were just a few of the horrors he could do nothing but watch the one person he cared about more than anything do to herself. He tried to be cheerful, happy and supportive... he took her places, bought her presents, talked to her for hours upon hours every single night until... every little piece of support was proven to mean absolutely nothing as the news arrived that a girl of 19 had tossed herself off of her college dorm roof. Oreki became mad with grief as he realized too late the extent of his feelings for this girl and, unable to comprehend or deal with the stress of being left alone, he made a plan. He would rather leave the mortal plane behind than be without his closest friend, the girl he had fallen in love with. To guarantee himself a peaceful death... he decided to buy and enter the virtual reality game EDEN and simply play the game until his body in the real World refused to function.
That is, until he like everyone else became trapped inside the game. At first he thought that such a scenario was perfect... he would simply allow himself to die in one of the upcoming tournaments and all of his suffering would be over... but then something changed. Seeing the sadness of all of those doomed to be forever trapped... Oreki's heart cried out with pity. If he couldn't help the girl he had once loved.. then this would be his atonement. He decided then and there that he would work to find the games developers and free every player in EDEN from their clutches. Before long he found the games so called most peaceful guild, "Silver Lyre", with whom he joined and since then he has played and continues to play to support them and their goals. All the while keeping his past a secret.
|| Biography ||
Oreki was born to a kind and loving family just outside of Tokyo's "Akihabara" district. Growing up in such close proximity to an area so filled with anime and "otaku" like culture... Oreki naturally became obsessed with anime of all kinds... his anime obsession led to gaming and before long he was hooked. Being as intelligent as he was, growing up Oreki was always the first to discover all the in-game secrets and short-cuts in his local area and kids all over would come to him for advice on how to beat the toughest bosses and how to obtain the coolest gear. Of course, being the genuinely nice person that he was, Oreki was always more than willing to help. It was through this kind advice that Oreki came to meet his soon to be best friend, a girl from a poorer family named Aria Tayo. Aria explained to Joshua how her parents could never afford to buy her expensive consoles and games... but by working hard and earning her own money, she had managed to buy a new Nintendo Gameboy... upon which she had become stuck on a number of games without any real friends to help her out. Without any hesitation Oreki invited Aria to his own house for "gaming lessons" and from there their friendship blossomed.
Days turned to weeks, weeks to years and before long Oreki and Aria were as close as any two best friends should be, they attended the same college and still spent hours on end playing video games alongside one another, the internet now gave them all the answers they needed... but they still enjoyed playing the games purely on their own intuition in order to find everything out for themselves. They had happy lives, the two of them... or so Oreki had thought.
One day it seemed that Aria's spirits suddenly and completely dropped... be it depression, family issues, the pressures of life or any number of things, Oreki had never found out as, despite his best efforts, Aria took her own life before Oreki could find any answers. Grief stricken and heart broken Oreki became bitter and hate filled for an entire week. He had never really had any other friends... and he had been the only male "lucky" enough to get a single dorm room... so he had nobody to talk to except his family. But his kind and self-inflicting nature had him refusing to put such troubles on their shoulders. So, Oreki's sadness built up... piece by piece until his own life began to lose meaning.
"I was a fool... I should have pushed Aria harder... dragged out more information, I should have told her... I should have told her how I had really felt... how I loved her!"
EDEN had been a game that Oreki and Aria both had been waiting months for... and Oreki now saw it as the perfect excuse and outlet to escape from the real Worlds cruel reality...
...permanently.
Little did he know that as he entered that game for the first time... his life would be forever changed.
---
---
"One day we'll be free of this place... I promise you that I won't stop until everyone is safe in reality once more."