---
---
The problem with being a leader is that you're never sure if you're being followed or chased.
---
|| Theme Songs ||
Normal||
Instrumental
||
Fighting||
The Violins
||
Emotional||
And The Waltz Goes On
||
---
|| Full Name ||
Erai Kimura

|| Age ||
17

|| Gender ||
Female

|| Sexuality ||
Pansexual

|| Origin ||
Japan

|| Role ||
Leader of the Knights of Hyperion

|| Face Claim ||
Natsume Asako
---
---
|| Hair Color ||
Platinum Blonde
|| Eye Color ||
Blood Red
|| Skin Tone ||
Peaches-and-cream Complexion
|| Height ||
5'5"
|| Level ||
160
|| Weapon of choice ||
Rebellion
|| Secondary Weapon ||
Whip
|| Equipment ||
Head Gear: N/A
Armor: Swordsman's Breastplate; Cape of Hyperion
Leg Armor: Boots of Swiftness
|| Battle Stats ||
Attack: 230
Defense: 200
Agility: 220
|| Sense Stats ||
Detection: 400
Hearing: 300
Hiding: 200
|| Additional Skill ||
Dowsing: 200
Cooking: 300
Black Smithing: 450
Sewing: 300
Alchemy: 200
|| Face Claim ||
Unknown
---
---
|| Guild ||:
Knights of Hyperion
|| @Home ||:
Guild @home is in Lumina Cloth
Personal @home is in Breg Epona
|| Contact Book ||:
» Gladius
* Ephemeral
*
*
*
*
---
---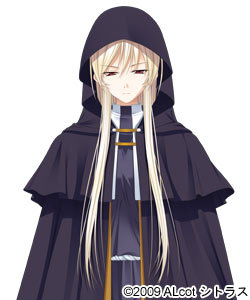 || Personality ||
Arrogant || Protective || Determined || Short-Tempered

Phoenix is the type of person that can excel at anything if she just puts her mind to it. What others call Stubbornness, she calls determination and perseverance. She values hard work and effort above all else and hates to wait around if there is something more proactive to accomplish. This is one of the reasons she pushes her guild to win the games.

There is no question that Phoenix is proud of her guild and all that it has become and she is fiercely loyal to each and every member, as it is an exclusive list approved by the leader herself. Her protectiveness could be seen as fault when she sees those that she's chosen to include in her guild, her family, in danger. She'll often sacrifice her own safety to help them. That said, she picks the players that have the most potential and she wants to see each and everyone of them succeed.

Despite all the camaraderie that she shows, it is a well known fact that she is her own biggest fan. It is all her second in command could do to keep her from naming her sword "the amazing wonder blade." Her fiery temper has been known to cause a few scuffles, and she's managed to back up her claims thus far, but she is trying to work on controlling it if slightly better to be a better leader. She's still often quick to yell, but less likely to attack.

Behind all her success as a guild leader, she is still a teenage girl that is slightly too full of herself and eager to get back home to find her potential in the real world.
---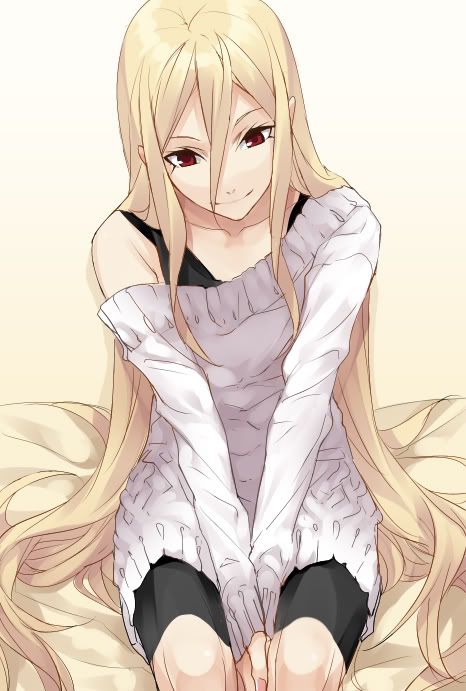 || Reason why playing ||

Before becoming actually stuck in this game, Erai might as well have been trapped on the internet. She never had any vision to what she wanted to be, distracted by the games and work that usually littered her desk. This isn't exactly true, she knew she wanted to be an author. She had the talent, but loathed the hard work. The excitement of a new kind of game sucked her in of course as gaming had become a habit to distract her from actually accomplishing anything. Since becoming trapped, she has realized what she may loose if she stays in the game forever. She wants to share her victory in life with her family. She just needs to get there first.

|| Biography ||

Erai was the love child of a Japanese tycoon and a French debutante. The family was based in Japan, though they often took summer trips to her mother's country. Their home was wealthy in both life and love. Her parents were eager to give her everything that she would ever need, something that she never took for granted.

It was expected that Erai, as the sole heir of the business, would take over her father's position once he retired. This offer was appreciated, but the job security made Erai complacent. Her family's wealth provided her with every opportunity, but robbed her of the desire for work.

Despite this, she was hardly a socialite. She attended the functions that her parents deemed necessary, but otherwise tried to stay out of the light of the public. Her time was spent on computers and in online games more often than not. The anonymity of the web allowed her to be whoever she wanted to be instead of the "rich girl".

Since joining the game, Phoenix has taught her a few life lessons that she never would have learned in the life that she had led previously.
---
---
I am certainly not one of those who need to be prodded. In fact, if anything, I am the prod.