---
---
"You actually think you can survive? How pathetic."
---
|| Theme Songs ||
Normal||
Dancer in The Datk
||
Fighting||
Radioactive
||
Emotional||
Castles In The Snow
||
---
|| Full Name ||
IRL= Raine Kirsht
Username= Gladius
|| Age ||
19
|| Gender ||
Female
|| Sexuality ||
Lesbian
|| Origin ||
Germany
|| Role ||
Knights of Hyperion - Second-In-Command
|| Face Claim ||
Shouko Kirishima (Baka to Test)
---
---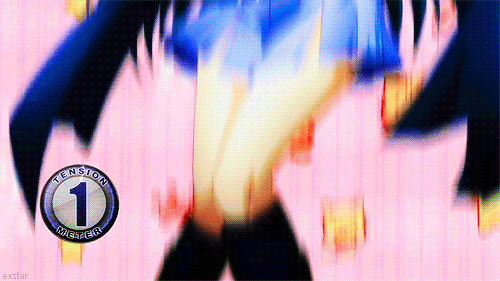 || Hair Color ||
Dark Blue
|| Eye Color ||
Crimson
|| Skin Tone ||
Slightly tanned
|| Height ||
5'6"
|| Level:||
159
|| Weapon of choice: ||
Fear Rapier
|| Secondary Weapon:||
A variety of small throwing knives
|| Equipment:||
Head Gear: None
Armor: Assassin's Scarf; A plain dark grey garb that allows her to blend in the shadows
Leg Armor: Ninja Boots
|| Battle Stats: ||
Attack: 150
Defense: 200
Agility: 300
|| Sense Stats ||
:
Detection: 200
Hearing: 300
Hiding: 400
|| Additional Skill: ||
Dowsing: 300
Cooking: 300
Black Smithing: 350
Sewing: 200
Alchemy: 400
|| Face Claim ||
Shiina (Angel Beats)
---
---
|| Guild ||:
Knights of Hyperion
|| @Home ||:
Her personal @Home is located at BREG EPONA.
|| Contact Book ||:
»Phoenix
»Ephemeral
»Merc
---
---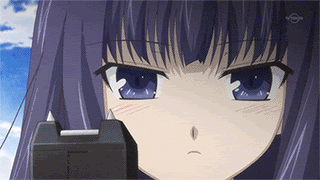 || Personality ||
Observant || Cold || Determined || Loyal
Raine is someone that prefers to hide in the shadows, merely watching on and analyzing people's actions. She is quiet, to the point that some people refer to her as being cold and snobbish. It isn't her intention to be seen as such, but she simply doesn't want to waste time doing things she deems as unnecessary. She can be calculating and manipulative if need be, but despite everything, Raine is undeniably loyal to the people she cares about. She can't be swayed when she puts her mind into something. Some might call her stubborn, but she prefers determined. Whatever happens, Raine can be a person you can rely on to help you from the shadows.
---
Raine has always been a fan of video games, and when Eden came out, it became such a hype that she couldn't not play it. She fell in love with it instantly and was determined to be the best she can be in game. When everything went to hell, Raine was one of the many who wanted out. Sure she loved the life her character was living, but she had a real life outside, where her non-gamer significant other was waiting. She wanted to make sure that she can go back go them, and she was determined to not let anything stop her.
Raine was born and raised in Germany where her family had lived for many generations prior. They came from old money and were well respected enough to be given a peace of mind to not have petty drama surrounding their family. Their family lived a somewhat normal life, and Raine and her brothers were given as much liberty as they pleased. Seeing as their older brother took the initiative to take after the family business, Raine and her younger brother were left to their own devices. Raine began to excel in academics, while her younger brother made a name for himself in soccer.
Raine was somewhat of an introvert and had only a select few friends. So when people discovered that her girlfriend was party girl Freya Crysh, they were a bit skeptical. But they met each other through mutual friends and hit it off right away. Raine was happy living her life and she had everything in her future planned. The only thing that took her away from her focused lifestyle was video games. What she didn't expect was for Eden to actually take her away from her reality.
---
---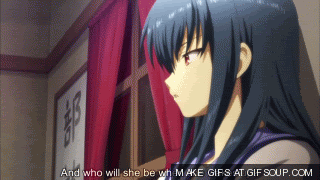 "This foolishness is getting out of hand. Must I intervene again?"