---
---
"Everyone here is a human being... Why can't you understand that?"
---
|| Theme Songs ||
Normal||
I Am
Fighting||
Released Power
Emotional||
Brothers in Arms
---
|| Full Name ||
Alistair Moore
|| Age ||
17
|| Gender ||
Male
|| Sexuality ||
Heterosexual
|| Origin ||
York, England
|| Role ||
Guildmaster of Silver Lyre
|| Face Claim ||
Houtarou Oreki (Hyouko)
---
---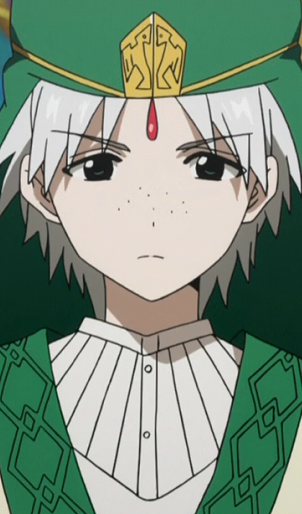 || Username ||
Raijin
|| Hair Color ||
White
|| Eye Color ||
Grey
|| Skin Tone ||
Pale
|| Height ||
5'11"
|| Level ||
160
|| Weapon of choice ||
Ouroboros
|| Secondary Weapon ||
Basilik Claw
|| Equipment ||
Head Gear: Magistrate's Headdress
Armour: Magistrate's Robes
Leg Armour: Dune-Walker's Sandals
|| Battle Stats ||
Attack: 290
Defence: 60
Agility: 300
|| Sense Stats ||
Detection: 400
Hearing: 150
Hiding: 350
|| Additional Skills ||
Dowsing: 100
Cooking: 100
Blacksmithing: 200
Sewing: 750
Alchemy: 400
|| Face Claim ||
Ja'far (Magi: The Labyrinth of Magic)
|| Guild ||
Silver Lyre
|| @Home ||
Mac Anu
|| Contact Book ||
- Emma
- Crimson
- Korpal
- Valkyrie
|| Renown ||
Leader - Guildmaster of a tournament-eligible guild.
Merciful - Has reduced many players to <10 HP but left them alive.
Tailor - Capable of crafting high tier clothing.
Sentinel - Has assisted the highest number of lower-level players in the game.
Dungeoneer - Has cleared a high level AREA solo.
---
---
Alistair is a young man who is good at making first impressions. He is very friendly and polite to everyone he meets, regardless of their level or social standing within Eden. He frequently offers assistance to those he feels need it, and has even stepped in to help players from tournament guilds sometimes. He isn't one for formalities, and prefers for his guild members to call him Alistair; it is only really anyone who favours formalities or is meeting him for the first time who calls him Raijin. His constantly upbeat and friendly nature makes him well-liked both within and without his guild.
Unsurprisingly, Alistair is very pacifistic, even to the point where he won't eat the virtual meat within Eden. He'll even step in to protect NPCs, despite the view taken by many players that computer-generated characters could not possibly have feelings. However, when push comes to shove, Alistair holds nothing back. Just because he is a pacifist does not mean that he is weak, and as his guild members and enemies know, he is anything but. However, Alistair will only use violence as a last resort.
Alistair isn't quite sure how he ended up as the leader of Silver Lyre. As far as he is concerned, he's just a bog standard teenager. In real life, Alistair was never particularly special or at the forefront of anything, but he has managed to make something of himself with the power and freedom Eden has given him.
---
---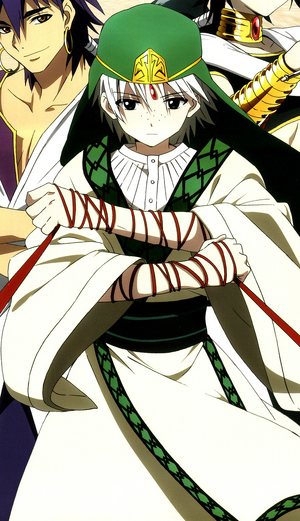 || Reason why playing ||
Alistair lacks any special reason for playing Eden, he simply bought it because he enjoys playing MMOs. He was originally going to play the game with a few of his friends in what little spare time his AS Levels left him, but he got the game a day earlier than his friends, and decided to get a head start on them. However, that head start went horribly wrong when he ended up trapped in Eden, without anyone he knew. Alistair enjoyed the game, and still does to a certain extent, but is anxious to return to the real world. He can only imagine how his family is coping, particularly his bedridden mother. Her emotional condition could only worsen at the loss of her only son, and if she is to die Alistair wants to be by her side as she passes on, not leaving her thinking that her teenage son had died before her.
|| Biography ||
Alistair was born into a fairly standard, middle-class family in York, England. There was nothing particularly special about him or either of his parents, both of whom were accountants. However, his mother quit her job so she could spend more time looking after Alistair. Since they had a stable source of income and only a single child to care for, they could afford to send him to a public school. However, that was probably the most unusual thing about Alistair's life, up to the point where he got trapped in Eden.
Alistair grew up fairly healthily; he was fairly nerdy and scrawny by most people's standards, but neither bothered him. He spent a lot of his spare time in his room reading up on various subjects, such as classical history, and playing video games. His parents tried to encourage him to go outside a bit more, but they weren't too concerned about him.
However, things took a turn for the worse when doctors announced that Alistair's mother was suffering from leukaemia. She was expected to recover after chemotherapy, but Alistair and his father were still concerned. Her condition slowly worsened, but despite her attempts to convince her husband and son that she would be fine, they only panicked more. Alistair's visits to the hospital became more frequent, as he hoped to spend as much time with his mother as he could, lest she pass away. However, he also tried to push his fears to the back of his mind by distracting himself, and one way he decided to distract himself was by playing Eden.
---
---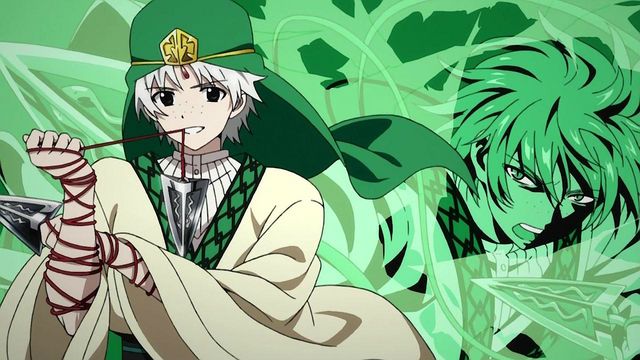 "Just stick with me. We'll get out of this alive; I promise."
Regular Posts: 2/20
Battle Posts: 0/10