It didn't used to be so dull. It used to be vibrant here too. Now look, all of the beauty has been destroyed. The sound was sucked away, even the breeze died. Animals laze around, refusing to move. Humans, adults and children alike, they all go about their lives. Working, living, never smiling. They aren't allowed. If they do. . . They lose more than just color.

How did all of this come to be? A boy made a wish, a sad, scared, hateful boy. All he wanted was for everyone else to feel his pain. The boy was known as Hatchi Oro. Hatchi was deaf, and he saw everything in black and white. There was no cure for this as he was simply born this way. Kids tormented him, he was small and his mother and father had abandoned him once they knew of his handicap. Little did they know the boy had power. Was Hatchi handicapped? Or was he merely different?

---


Hatchi was suffering. He lived on the streets, no orphanage wanted the cursed boy. Rumors had spread about Hatchi, rumors whispering of murder, whispering of insanity. Hatchi wasn't a killer, he was just a boy. A boy who was scared of the world around him, so scared his subconscious manifested. Manifested into what? A horrible eyeless monster. It had white hair and it was stitched together loosely. It's mouth hung open slightly; as it spoke loose skin flapped around it's lip-less mouth.
"Ha-tc-hi"
It spoke in a deep bellow. All Hatchi could do was smile at the haphazard mix-matched monster. Skins of all sorts of creatures went into making it. Hatchi felt a deep bond with the creature, reaching out a hand to it, it did the same and they locked in the middle. The moment they did, unconsciously Hatchi made a wish.

"I don't want to be a monster anymore."

---
But it was too late. The creature had granted Hatchi's wish. His creature had sucked the life out of the world, all the color was gone, everyone's happiness was gone and those who tormented Hatchi were hanging from the arch in the town square. Hatchi hadn't meant for people to die. He just didn't want to be mocked or tortured anymore. Now he had caused so many deaths, and everyone was suffering. Hatchi looked into the soulless voids of the monster's eyes.
"What are you?" The monster smiled a wicked grin and spoke in a borderline psychotic voice.
"I am you. We are one. We. Are. Vengeance."

Hatchi fell back onto his arms as he noticed. Crimson. Hatchi was able to hear the monster's voice out loud. No longer in his head. That and even more, the monster was spewing out blood. Hatchi saw the color of it. Bright. Red. It was a stark contrast against the dullness all around. Looking down Hatchi was covered in it, under the red though, he was still in color. He switched his suffering with everyone else.

---
Hatchi was overcome, he never wanted this. He ran away from Vengeance. He ran to the top of his school building and threw himself off without hesitation. When he hit the earth, he was alive still. Shattered, broken, but alive. Hatchi began screaming, and he looked up, through all the red he saw Vengeance.

"You can only die if I do."
From then on, Hatchi has been encased in a large tank within the depths of a laboratory. Vengeance left him there. Vengeance left the world. He knew his master was in pain because of him, as such Vengeance ran far, far away. Hatchi however remained in the tank, scientists observed him for centuries. The boy remained ten years old within the solution in the tank, they needed him to stay the same.

---

Everyone in the world suffered, they suffered for centuries in blackness. Until one day, a scientist by the name of Prof. Elbar, was successful in creating a savior-race. A new breed of humanoids, able to spawn gods as Hatchi had. These new humanoids were made in a lab, in tanks as the scientists manipulated genetics. All of them were made from Hatchi's genetics, Hatchi was the father of the Saviors.

Prof. Elbar named this new race "Spera" the Latin for Hope. As these Spera were humanity's last hope at regaining color, at returning life to the world again. Elbar informed the Spera, he told them to manifest an emotion. Or even a memory. To want that emotion so badly that it comes into being.
Some of the Spera had a hard time, the ones who couldn't create a Golem, let's just say they weren't needed. Those who had no Golems at the end of the month were taken into Room Zero, and were never heard from again. At the end of the month there were six Spera remaining. Six and their Golems. Elbar was pleased greatly. However the six, some of them were disgusted at Elbar's methods. They began this test with eight thousand beings, all born the same way, raised and trained together. Only six lived.

The six once they managed to create their Golems, were granted color. Elbar informed them they were to train with their Golems and to seek out Vengeance to return color to the world. If they failed he would send them to Room Zero with the other failures.
---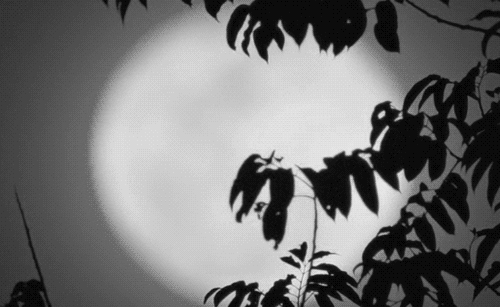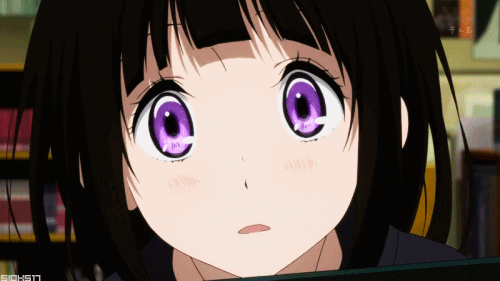 x
x
x
x
Name||Tamari Oozikawa
Age||16
Role||Spera#1
Emotion||Love
Face claim||Chitanda Eru
Played by||Alliqua_Darkx
x
x
x
x
x


x
x
x
x
x

Name||
Age||(14-19)
Role||Spera#2
Emotion||Boredom
Face claim||Grisaia No Kajitsu Kazami Yuuji
Played by||Reserved by FamishedPantsx
x
x
x
x
x
x


x
x
x
x
x
x
Name||Keiga Tadaro
Age||17
Role||Spera#3
Emotion||Joy
Face claim||Seto Kousuke
Played by||Reserved by BespectacledBeautyx
x
x
x

x
x
x
x
Name||Valerie Tenebre
Age||
Role||Spera#4
Emotion||Fear
Face claim||Kyoko Setsu -Skip Beat
Played by||Reserved by Sethandrax
x
x
x
x
x
x
x
x
x
x


x
x
x
x
x
x
Name||Leo Rinley
Age||(14-19)
Role||Spera#5
Emotion||Hate
Face claim||Sasuke Uchiha
Played by||Reserved byMyChemicalRomanceGuy
x
x
x
x
x
x

x
x
x
x
x
Name||
Age||(14-19)
Role||Spera#6
Emotion||Apathy
Face claim||Narumi - Heaven's Memo Pad
Played by||Reserved by Jedly x
x
x
x
x
x

x
x
x
x
Name||Hatchi Oro
Age||10
Role||Original Golem Master
Emotion||Vengeance
Face claim||Young Rin Okumura
Played by||NPC
---
---
Alright, rules time! Da-da-da~
1.COMMITMENT||I worked very, very hard on this. It hurt my brain ヾ(*`⌒´*)ノ so please make an effort to post ONCE A WEEK. If you can't do this, do not join. Thanks.
2.LITERACY||Yeah, most of you just tuned out didn't you? I know about the dreaded writers block! So! MINIMUM post length of 300 words. That's easy enough. Right?
3.APPEARANCES||I like purdy things... Neat, fonts, gifs, colors! Make your character sheets pretty and make your posts pretty too. I love pretty. If you are real sloppy I will reject you. I will also reject you if you talk/write like a retard. No example needed. We all know what I mean. ꒰ू•௰ू•๑꒱
4.DECENCY||No sex posts thank you please. Keep it PG13, kissing is all fine I guess. Although if it gets hot'N'heavy fade that to black or PM it up. WiNk WoNk(⁎⚈᷀᷁ᴗ⚈᷀᷁⁎)
5.USUAL RPG RULES||No perfect cookie cutter folks. Even though they were made in test tubes they are still PEOPLE, and people are FRENCHED up. Also, no god-modding etc etc.
6.GIGGLE||You read all the way? Well, to reserve post in the OOC I shall reject any non-reserved characters no matter ho amazeballs it is. To reserve you'll need THREE passwords. Speaking of reserving. . . YOU CAN COMPETE. I demand a WIP in by 48 hours after reserving. I don't care how much of a WIP it is. Just GET IT HERE CAPICHE? Once you do that. . . You have FIVE days, count 'em FIVE. To complete your charrie! If not BOOM!YOU'RE DONE and the role will magically reopen. To get the passwords you have to keep reading. . . ౧(*മ് ധമ്)੭ु⁾⁾

Passwords! ONE: Face claim gif, ANIME only. TWO: Hex color for thought and speech! AND LASTLY: Post a gif of a favorite animated movie, or two I DON'T CARE just include it (◉◞౪◟◉) Thanks.


7.THANK YOU||Thank you for reading my rules..◟(◔ั₀◔ั )◞ ༘♡ I love you for staying this long. I also love you for LOOKING at MY roleplay. It gives me the honeyglows somethin' awful~~ So that password you've been wanting? It's somewhere above in TRANSPARENT text. You'll have you high light it and such, if it's not included in your reservation. . . I'm so sorry. But! I thank you again and hope to see you inside!
Love~ Alli
---
---
Taking place in...
9 posts here • Page 1 of 1
9 posts here • Page 1 of 1
Arcs are bundles of posts that you can organize on your own. They're useful for telling a story that might span long periods of time or space.
There are no arcs in this roleplay.
There are no quests in this roleplay.
Here's the current leaderboard.
There are no groups in this roleplay!
Welcome home, Promethean. Here, you can manage your universe.
Arcs are bundles of posts from any location, allowing you to easily capture sub-plots which might be spread out across multiple locations.
You can create Quests with various rewards, encouraging your players to engage with specific plot lines.
Settings are the backdrop for the characters in your universe, giving meaning and context to their existence. By creating a number of well-written locations, you can organize your universe into areas and regions.
Navigation
While not required, locations can be organized onto a map. More information soon!
There are no groups in this roleplay!
By creating Collectibles, you can reward your players with unique items that accentuate their character sheets.
Once an Item has been created, it can be spawned in the IC using /spawn Item Name (case-sensitive, as usual) — this can be followed with /take Item Name to retrieve the item into the current character's inventory.
Give your Universe life by adding a Mob, which are auto-replenishing NPCs your players can interact with. Useful for some quick hack-and-slash fun!
Mobs can be automated spawns, like rats and bats, or full-on NPCs complete with conversation menus. Use them to enhance your player experience!
Current Mobs
No mobs have been created yet.
Locations where Mobs and Items might appear.
You can schedule events for your players to create notifications and schedule times for everyone to plan around.
Add and remove other people from your Universe.
The Forge
Use your INK to craft new artifacts in Optare Color. Once created, Items cannot be changed, but they can be bought and sold in the marketplace.
Notable Items
No items have been created yet!
The Market
Buy, sell, and even craft your own items in this universe.
Market Data

Market conditions are unknown. Use caution when trading.

Quick Buy (Items Most Recently Listed for Sale)
None
Discussions
Most recent OOC posts in Optare Color