"Oh, don't mind me, just...bird-watching, is all. Carry along. See ya', Neighbor!" Whispers to self.
---
---
Full Name:
Jared Michel-Henry Bayside
   
Nickname(s):
Whatever His Cover-Name Is In That Moment

Role:
Parent 1
   
Gender:
Male
   
Age:
38
   
Sexual Orientation:
Demi-Heteroromantic

Species:
Human
---
---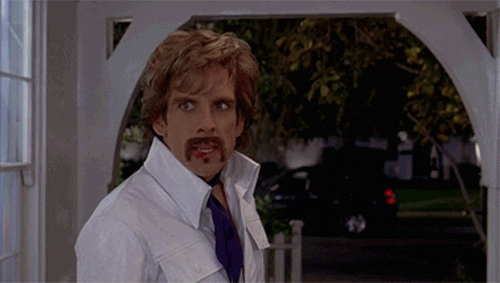 Hair Color:
Dark Brown/Black - Some Grey
   
Eye Color:
Hazel-Blue
   
Height:
5' 11"
   
Weight:
154 lbs

Tattoos:
No Real Ones
   
Piercings:
No Real Ones
   
Scars:
No Real Ones
   
Oddities:
Tends to intensely stare at people he doesn't know or people he thinks is being weird.
Squints his eyes when he stares.
---
---
Personality:
Jared is...wait? What's that? Is that a tennis player with binoculars pressed up against the front window of your house? Oh, wait, no, that's just Jared Bayside. The Neighbor. He's not weird at all, just a little odd. This odd, fish-out-of-water is Jared Bayside. He's the guy that is always wearing a ridiculous outfit every other day in a sad, hilarious attempt to disguise himself. The sad part is most of the time his disguise might not ever do anything to actually disguise him. However, he completely believes they work and that people have no idea who he is when he talks to them. On top of all that, he's completely narcissistic, thinking everything he does is amazing and great. He'll even take full ownership of something someone else created and he's completely believe that he did it first/invented it first. Have you heard of a taffy apple? Well, Jared Bayside is the proud creator of the candy apple. See, what he did was take an apple and put maple syrup on it. Yes, he believes that every taffy apple someone eats was based off his creation. And nothing gets past this guy. That's completely sarcastic, but it's what he believes, no matter the ridiculousness of it all.
   
Hobbies:
Spying/Stalking people. "Bird-watching." And creating disguises.
      
Habits:
Jared has a habit of lying. The sad part is his lies are completely ridiculous and everyone always assumes he's committed to his joke.
     
Likes/Loves:
Himself
Everything He Does
His Disguises
"Bird-watching"
Hearing About His Sons Accomplishments
Dislikes/Hates:
Supernaturals
Weird Things
Things He Can't Explain
Needing To Repeat Himself
Animals (He's Allergic)
---
---
History:
Unfortunately, Jared Bayside's history is classified. What can be told about his history is that he's always been a bird watcher. He has a son, that he strongly believes will make a fine disguise maker just like his dad one day and he has a wife that he loves. Him and his wife are partners working for the federal government. They were sent to Orchard Valley to investigate the supernaturals living there. Jared is right in his element, taking on disguises and covers at every turn.
---
---
Face Claim: Ben Stiller