Ran-no-Machi. Araragi-cho. Orchid Town. A small, unassuming city outside Tokyo, bathed in flowers. It's quiet and friendly, with a soft breeze that never seems to fade.
And for the past fifty years, it has played host to generation upon generation of Magical Girls.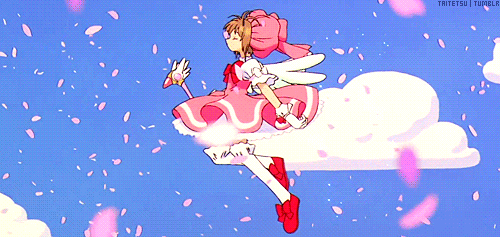 Totalling in the low hundreds, with dozens active at any given time, magical girls (and their oft-ignored counterpart, magical boys) are those individuals who have, one way or another, found themselves stepping past the invisible curtain into the shadowy and dangerous realm refered to only as Layers, gaining new power in the process - and new responsibility.
They are tasked with battling the Thoughtless, imprints of humanity's negative emotions and dark impulses, refracted into monstrous form deep within Layers, occasionally finding themselves crawling out into the light of the real world to wreak havoc on those around them. The magical girls fight tirelessly against this and many other threats which may crawl out of the deepest abyss of Layers, with most forming teams, though some few indomitable souls choose to fight alone.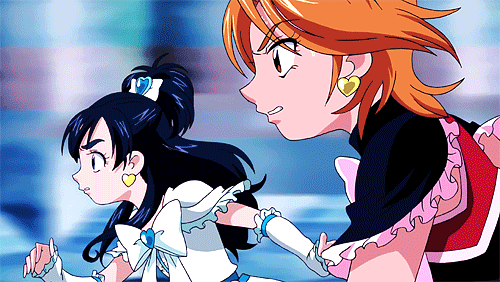 It is dangerous and glorious, exciting and terrifying.
And no longer your concern.
Being a magical girl doesn't pay the bills after all, and saving the world doesn't stop you from getting older. Even heroes age, and many magical girls and boys find themselves retiring as they are thrust into the entirely different battlefield known as "adulthood".
Even so, there are always those willing to pick up the fight after you… right?
---
---
Things to Know, or: So You Just Became A Magical Girl! Here's a List of Exposition to Help You Not Suck
Layers
A mysterious realm comprised of multiple, slightly altered realities layered (imagine that) onto our own, reflecting and refracting human thought and emotion in different, sometimes extreme, always strange, ways. Stepping into the first layer - either by accident or design - is the one immutable connection between all Magical Girls, and is what gices them their power in the first place. Just how this power manifests itself will vary considerably, based on whether they arrived by random chance or were called by one of the many mysterious entities which reside deeper within Layers, but this is always the first step.
There are only a few hard rules carried between Magical Girls and Magical Boys (most governing how to interact with each other with minimal conflict) but one which stands above all others is this: Do not enter Layers if you can help it, especially not alone, and never,
ever,
go too deep. Layers is not your friend. Do not ever trust anything it shows you.
Your little mascot buddy! Your tiny animal friend! The cuddly reflection of your mortal soul refracted into physical form by the bizarre magic of Layers!
These little guys are all about utility. They can act as a navigation system if you get lost, help you communicate with other Magicals as needed, and store far more shit inside them than you would ever think possible given their tiny bodies. They also manage your transformation, and seem to store the bulk of your power when in your civilian form.
They can also heal you and revive you if you die? That's kind of important. Don't expect them to help in the middle of a fight, though.
Oh, and they can only be seen by other people with a connection to Layers, so you don't need to worry about getting strange looks when a flying stuffed animal starts following you around.
While the Thoughtless tend to be the most common threat Magicals face, they aren't the only danger Layers can throw at you. Layers is a big, big place, and somewhere within its depths exist multiple layers reflective of places straight out of human folklore and mythology - i.e., Hell is Real, and they
will
try to fuck with you.
Which is to say nothing of your fellow Magical Girls. They are only human, after all, and humans can go bad. Even if we don't like to think about it. Just make sure to touch base with your friends now and again.
---
---
Code: Select all

[img=]character image[/img]

[b]Name:[/b]
[b]Name Kanji:[/b] (optional)
[b]Age:[/b]
[b]Hair:[/b]
[b]Eyes:[/b]
[b]Height:[/b]
[b]Weight:[/b]
[b]Familiar:[/b] Your little animal mascot buddy. Every magical girl (and magical boy) has one, and they can only be seen by those with a connection to Layers. This is your navigator, your communication device, and your storage pocket, and its where all your stuff goes when you transform. It can't really die, so don't worry about that.
[b]Active Period:[/b] The period your character was active as a magical girl. This is the time frame that'd get shown in their 50+ episodes and a movie. Elementary, Middle, or High School are most common, though on rare circumstances this might extend a little into college.

[hr][/hr][hr][/hr]

[b]Alias:[/b] What they call you in your magical girl form. Like Sailor Neptune, or whatever.
[b]Team:[/b] Your character's magical girl team when they were active. This'll be your Sailor Scouts and Pretty Cures. If your character was a solo act, put "I have no friends."
[b]Team Role:[/b] What archetype did they fill? Were they the leader, the best friend who was never quite as good as anyone else? The mysterious other magical girl who joins later on and has a lot of romantic tension with the lead? If they weren't on a team, just put "Solo".
[b]Team Members:[/b] The other members of your squad. For bonus points, mark which are still alive and which your character is still in contact with. If your character wasn't on a team, just put "I am alone and unloved."

[hr][/hr][hr][/hr]

[b]History:[/b] Give me a quick rundown of their tour of duty. A plot synopsis for their 50+ episodes and a movie. Their character arc, or whatever. You know how it is. This is all ancient history by now, more or less, and people gossip. This is what they'd be passing around.
[b]Recent History:[/b] What are they up to RIGHT NOW? Basically just tell me their job and family situation, and all the other fun stuff that might come up as part of being an adult. The shit you'd mention to old friends if they asked how you've been lately.

[hr][/hr][hr][/hr]

[b]Magical Girl Outfit:[/b] Describe your outfit. Alternatively, you can post reference pictures. Dress up games are allowed and encouraged. Go nuts.
[b]Weapon:[/b] What do they hit people with? Everyone has a wand. I wanna know what that wand turns into when shit gets real.
[b]Powers:[/b] Aside from the standard stat boosts all magical girls get, I wanna know what makes your character stand out from the crowd.
[b]Transformation Sequence:[/b] Write a description of your character's magical girl transformation as if this were a real goddamn post. Include whatever corny middle school bullshit they shout to activate it, if they're the type who did that. I WILL BE GRADING YOU ON THIS.

[center][color=]BB Code:[/color] This is both their dialogue color and the primary color in their magical girl outfit.If their outfit is mostly white or black, this is the accent color.[/center]

Taking place in...
22 posts here • Page 1 of 1
22 posts here • Page 1 of 1
Arcs are bundles of posts that you can organize on your own. They're useful for telling a story that might span long periods of time or space.
There are no arcs in this roleplay.
There are no quests in this roleplay.
Here's the current leaderboard.
There are no groups in this roleplay!
Welcome home, Promethean. Here, you can manage your universe.
Arcs are bundles of posts from any location, allowing you to easily capture sub-plots which might be spread out across multiple locations.
You can create Quests with various rewards, encouraging your players to engage with specific plot lines.
Settings are the backdrop for the characters in your universe, giving meaning and context to their existence. By creating a number of well-written locations, you can organize your universe into areas and regions.
Navigation
While not required, locations can be organized onto a map. More information soon!
There are no groups in this roleplay!
By creating Collectibles, you can reward your players with unique items that accentuate their character sheets.
Once an Item has been created, it can be spawned in the IC using /spawn Item Name (case-sensitive, as usual) — this can be followed with /take Item Name to retrieve the item into the current character's inventory.
Give your Universe life by adding a Mob, which are auto-replenishing NPCs your players can interact with. Useful for some quick hack-and-slash fun!
Mobs can be automated spawns, like rats and bats, or full-on NPCs complete with conversation menus. Use them to enhance your player experience!
Current Mobs
No mobs have been created yet.
Locations where Mobs and Items might appear.
You can schedule events for your players to create notifications and schedule times for everyone to plan around.
Add and remove other people from your Universe.
The Forge
Use your INK to craft new artifacts in Orchid Town. Once created, Items cannot be changed, but they can be bought and sold in the marketplace.
Notable Items
No items have been created yet!
The Market
Buy, sell, and even craft your own items in this universe.
Market Data

Market conditions are unknown. Use caution when trading.

Quick Buy (Items Most Recently Listed for Sale)
Smells like flowers here
Discussions
Topics

Replies
Views

Last post
Most recent OOC posts in Orchid Town
Hi there! I was super excited to see this RP around. I'm working on my character profile right now, but in the meantime...
Favorite color is red!
Favorite song? For now it's...
https://youtu.be/kP7ytVfpp-o
Looking forward to getting in and going!
This is the auto-generated OOC topic for the roleplay "
Orchid Town
"
You may edit this first post as you see fit.