---
---
Age:
16 years old

Year:
5th year

House:
Aquila

Wand:
Willow, Dragon heartstring core, 12.5 inches, slightly springy

Patronus: A white tigress

Pet: A chestnut-colored great horned owl she named Scatty. (Scatty short for Scathach, a name deriving from a famous celtic warrior.)

Likes


| Friends and family | History | Her wand | Potions, runes, and defense against the dark arts | Magical creatures | Books | Flowers | Coffee | Art | Writing | Duelling (for fun, of course) | Exploration | Kindness | Marketplaces | Travelling | Scenic places | Wittiness | Sports | Her hometown | Swords |



Dislikes


| Arrogance | Bigotry | Bullies | Flies | Injustice | Drowning (her fear) | Liars | Stress | Tight-fitting clothes | People who blame others for their own failures |



---
---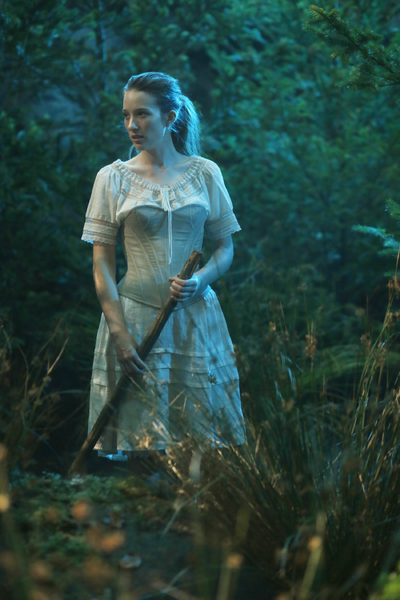 Personality
Jade Wildsmith can be easily described as being a jack of all trades. Intuitive, bright, creative, and fast when it comes to learning, she can be put in almost any situation and still manage to come out alive somehow. Although it isn't photographic, Jade has an outstanding memory and can easily associate people and places from what she remembers. Pure, warm, social, charming and understandably upbeat, Jade is popular, but not in the way most people think. She treats every stranger as if he/she/it was her own friend. Although she is well-known by most people and is usually seen hanging out with acquaintances, Jade does take the time to keep to herself, and gives herself a break from being near human beings every once in a while. This makes her an interesting character, and although some people who don't understand her may call her odd, she doesn't mind. In regards to her being in Aquila house, Jade is brave, but in a non-reckless way. She cannot stand mistreatment of herself or others, and will not be afraid to stand up to oppressors. She can keep calm in most situations, which helps her during times of danger. However, when angered, she can have a disgustingly sharp tongue. It's as though the words she says are coming out of an entirely different person's mouth.

Ambitious, dynamic, and unafraid to try new things, Jade usually finds herself all over the campus. She can't stand standing in one place all day, and although slightly impatient, she does know how to have a good adventure. Although possessing demure features, (like her height of only 5'3) she can be strong when she needs to be without becoming overconfident. Remarkably sensitive and in-tune with people's feelings, she knows how to lighten someone's mood with just a simple smile. Although she doesn't quite believe it herself, many say that she can have an amazing effect on people, and can bring out the best in almost anyone.

History
Jade was born to a Half-blooded Auror father and a Muggle-born witch. Her hometown is Salem, Massachusetts. Known for its history with the Salem witchcraft trials and high population of witches and wizards, it was a great place for her to learn about and appreciate magic. It came to no surprise for Jade to find out about the magic power and potential lying just inside of herself when she was younger. She had always thought of herself as a witch anyway, whether she was playing pretend or really truly believing that she had supernatural abilities. Expanding upon supernatural abilities, Jade was in control of under-age magic at the ripe age of 9, when she could speed up the growth of flowers in her garden at will. She was humorously social and adventurous when she was a child, often times wandering away from home and visiting elderly people's homes just to talk to them and listen to stories. She had always loved stories, and while finding time to be active, she spent most of her childhood writing fantasy tales of great imagination.

At the age of eleven, it was time for Jade's own fantasies to begin. She purchased her own wand, which showed allegiance to her on her first try with it, got a beautiful great horned owl, whom she named Scathach, (a figure from celtic mythology whom she admired greatly) and traveled to New York in order to attend her first year at Orenda Academy. She was sorted into Aquila, (much to her mother's disbelief, who was sure she would get Cerva) and made friends with the people from her house on the first day. She also stayed in touch with her friends from Salem that had been sorted into other houses.

It wasn't long until Jade found her strong suits in Potions class, as well as in Charms, History of magic, and her favorite, Defense against the Dark Arts. She also has a love for ancient runes, always picking up books from the library written in the ancient language and attempting to translate them. Although many people tried to persuade her to join the chorus, (she has an amazing and classic-sounding voice) she joined the Quadpot team instead, and has been playing since her third year.

Other:

Her strongest subject is potions.
One time, for an April Fool's prank, someone spiked her drink with a Babbling Beverage. She caused much confusion that day, and had to be sent to the hospital wing in order to be cured.
Being very crafty, she will often times send letters to people. Sometimes, when the message is supposed to be private, she writes the letter in ancient runes.
She is the descendant of the famous Ignatia Wildsmith, a Ravenclaw at Hogwarts School of Witchcraft and Wizardry and the inventor of Floo Powder.
Password: Specialis Revelio