Riddick
"The Shadow of the Moon"

"They say I've never done a good deed in my life. Look at the graveyards and tell me how that's possibly true."

Age:
387 in temporal years. Biologically, he appears to be in his early 50's. He has achieved this feat of apparent defiance of senescence through his magickal power.
Gender:
Male
Race:
Humanoid
Class:
Warlock


Magick:

Deathly Chills and Smouldering Embers:

Frostfire Bolt -- Riddick sends a blast of magick-empowered ice at the target. Upon impact, the magick ignites, causing an explosion of fire, frost, and water.

Icy Prison -- Riddick freezes the water vapour in the air around a target, freezing them in their tracks. How hard it is to get out depends on how much energy he places into it.

Unearthly Repose -- When in supreme danger, Riddick can jump up and freeze himself in a boulder-sized, almost impenetrable block of ice. He may freeze to death in his block of ice, but when that is a factor, he can melt the ice almost instantly at will.

Firewall -- Riddick can raise entire walls of fire and put them out at will. At most, he can create up to two walls of fire, each up to 20 ft. in length and 2 ft. in width.

The Electric Will:

Synapse -- At will, Riddick can touch his hand to a conducting object and travel through the metal to appear anywhere along that object. He can touch his hands to a rail of metal and disappear, only to reappear several floors down as long as the rail is continuous. The longer the pathway is, the more dangerous it is for him -- he can't traverse entire salt lakes without risk, let alone oceans.

Electric Word: Power -- Using a whole lot of energy, Riddick can conjure a powerful repelling field around an object or person of his choice that wards off magick and metal weapons. This spell takes much concentration to cast, and he must actively cast the spell and use energy to sustain the field.

Deek Violente -- Riddick's magickal robes are a veritable fount of magickal power, enchanted to provide magickal boons to the wearer, such as improved wound healing and slight magnification of spells. Christened Deek Violente, these robes came into his hands three hundred years ago under shady circumstances, and since then he's worn them. Evidently, they're also enchanted to never have to be washed.

Weaknesses:
Riddick is rather rude and brusque when engaged in conversation topics that he deems below him. He may anger people in this way.

Riddick is not in the best of athletic shapes, being as how he's 'getting on in age', as one might say.

While Riddick is a powerful spellcaster, his spells rely on his energy, as opposed to mana. This energy is what is normally considered energy -- the ability for someone to do things. Hence, if he ever runs out of energy spellcasting, he's almost unable to move.
Personality:Riddick is a cold, hard man, his last traces of human spirit gone. He devotes himself entirely to improving his magickal technique and dabbling in theology. The latter interest of his has culminated in his attempting to aid in the summoning of a dark god, a finding that would prove true a number of theories he's had on the origin of belief in deities. When he speaks, he speaks only to explain things or to order people. He openly disrespects those with no magickal powers.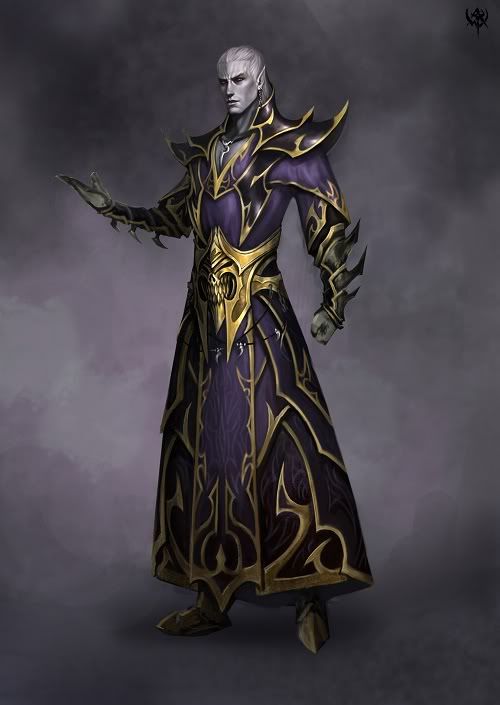 I have no clue who owns this image.