---
---
★
☆
★
☆
★
☆
★
☆
★
☆
★
☆
Butterflies. Beautiful creatures, with their colorful wings, and fairy like appearance. Spending their days fluttering about without a care in the world, but all that can be taken away in a moment. Something bigger could come along and break it on a whim. That's one of the cons of having paper thin wings. Though, sometimes the bigger thing sees something valuable in keeping it around, so they do.

The same thing happens with all things, even if they think they're at the top. Something bigger and better comes along, and the smaller of the two is completely at the others mercy. Hoping the other sees enough value in them to keep them around.

This is what happened to the human race. They all but destroyed the Earth with their garbage and pollution, believing they were on the top, and nothing could stop them. But they were horribly wrong...
---
---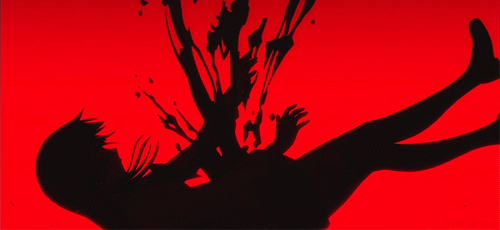 ★
☆
★
☆
★
☆
★
☆
★
☆
★
☆
★
☆
★
☆
★
☆
★
☆
★
☆
★
☆
★
☆
★
☆
★
☆
★
☆
★
☆
It was the summer of 2016 when the vampires showed up. In their defense it wasn't them who started it. In Tokyo, Japan, in an undisclosed location. A group that called themselves 'Empire' whoontop of performing illegal experiments on humans, had also been designing a virus capable of wiping out the entire human race. Somehow, this virus was released into the public. Within a week over 99% of the human race had died.

The only people who hadn't contracted the virus were children living in Japan under the age of ten. As well as a fair number of people under the age of 30 in certain areas. The vampire king, who had noticed the decline in the species he fed off of. Went out with several squadrons of vampires to collect the surviving children. Since they couldn't take in all of them, many children were left behind, while others were completely drained by the kings subordinates.

Those that were collected were taken to the vampire's underground capital. Where the were housed, clothed, and fed, in exchange for a weekly donation of their blood. They were treated like livestock, but they were still alive. Drinking directly from a human was illegal in the city, but it was a rule that was disregarded by many nobles and purebloods, though they kept it quiet.

Those that weren't collected traveled to Shibuya and the surrounding areas, where the humans settled as a group. Shortly after they had settled, Empire began their experiments again. This time on a captured vampire. After several months they successfully transferred the vampire's spirit into a sword. The wielder was granted a weaker form of the vampire's power, but there was a catch. The vampire residing within the weapon challenged the wielder to a battle of wits before the weapon was theirs. If they won, the weapon was theirs, if they lost, well, it wasn't pretty.

After the creation of the first sword, Empire held rallies to recruit people for what they called 'The Royal Empire Army'. They quickly gathered over 100 members, and that's when they did their first raid. They attacked a small vampire settlement, and captured them to make more weaponry.

When the vampires caught wind of this they didn't care, but then a pureblood was killed. An unforgivable crime in the vampire world. So they made weapons of their own, weapons that feed off their own blood. As a first class weapon, as well as an extremely dangerous one, it's only granted to those with high favor to the king.
---
---
★
☆
★
☆
★
☆
★
☆
★
☆
Now, 8 years after the virus that devastated human kind swept the Earth. The vampires have declared all out war on the human race. As the humans continue to narrow the difference in power, which side will emerge victorious.

In a battle where neither side is good nor evil, a war between two corrupt societies. The lesser of two evils would have the most support when presented with the facts, but with a predetermined side to take, it's impossible to remain unbiased.

Somethings can trump all of that, so be careful what doors you choose to open, the skeleton inside might just be your own.
---
---
---
Though everyone except the higher ups is clueless as to how their weapons are made, they allow members to choose from a wide variety of weaponry. The power of the vampire it's created determines the power, in order from lowest to highest, Subordinate, Knight, Noble, Pureblood. Only certain units have possessed weapons,lower ranking units have normal ones. There is currently only 1 pureblood weapon.
---
|Name|Age 16-18|Ginoza Nobuchika|The Revenge Seeker|Male|Weapon-Noble|Reserved by AppleSauce|
Childhood friend of the Prince's Pet, attempted to escape 4 years prior with her but they were caught, only he escaped. He believes her to be dead. Idolizes The Lieutenant. Best friends with The Softy.



|Asrai Adiojo|18|Hannah Anefeloz|The Orphan|Female|two short swords-Noble|Taken by Toajojo|
Her parents survived the virus, but were killed by a pureblood during a raid. Has a crush on the Softy.



|Shiro Nakahara|17|Makoto Tachibana|The Softy|Male|Bow and Arrow-Noble|Taken by GM|
His parents died of the virus, hes been raising his siblings ever since. Best friends with The Revenge Seeker



|Atsuko Aisawa|15|Ayano Tateyama|The Legacy|Female|Spring loaded triple daggers-Noble|Taken by Cornflower|
Her family holds almost all the high ranking positions in the army. Sister of The Lieutenant



|Narcis Chevalier|18|Saruhiko Fushimi|The Face of Empire|Male|Rapier-Noble|Taken by Phantom's Sword|
Rather famous to the general public, appearing on all of empire's posters and recruitment videos.



|Athena Usagi|16|Shinoa Hiragi|The Lab Rat|Female|Scythe-Noble|Taken by Chesire_Girl|
Daughter of an Empire scientist, subject of many human experiments.



|Akira Aisawa|34|Roy Mustang|The Lieutenant|Male|Sword-Pureblood|NPC|
An extremely gifted fighter and tactician. He supervises the creation of the weapons as a part of his job.
---
---
---

Vampire weaponry is divided into 3 classes, third class being cheap unenchanted weapons used by Subordinates, second being enchanted weapons used by Knights and Nobels, and first class weapons powered by blood used by select Nobles and Purebloods. Only Nobles and Purebloods are allowed to turn humans, though it's rare. A turned human will become the same level as the vampire that turned them.
---

|Kyogo Tepes|197|17|FC|The Prince|Male|Pureblood|Sword-First Class|Taken by Zoey26123|
Rather spoiled by his father The King. Still a child by vampire standards. Turned The Prince's Pet and secretly cares for her. cousin of The Duke.



|Mina Saito|16 |16|Kyoko Sakura|The Prince's Pet|Female|Pureblood-turned|Modular Spear-First Class|Taken by GM|
Was captured and turned by The Prince after an escape with The Revenge Seeker failed. Only drinks The Prince's blood.Hates herself and what she became.



|Saxon Laurentiu|Age 200-450 |Apparent age 15-18|FC|The Duke|Male|Noble|Weapon-First Class|Reserved by Toajojo|
Cousin of The Prince and Nephew of the King. Half brother of The Duchess. Intrigued by humans, and takes interest in The Prince's Pet.



|Cordelia Laurentiu|400|15|Elizabeth Midford|The Duchess|Female|Noble|Weapon-First Class|Taken by Cornflower|
Half-Sister of The Duke. Niece of The King. Her Father was killed by humans, has a deep hatred of them because of that.



|Gavi Laurentiu|500|Apparent age 15-18|Kamui|The Grand Duke|Male|Noble|Weapon-First Class|Taken by FaddedFox|
Brother of the Duchess, half brother of The Duke, and cousin of The Prince. Nephew of The King and his favorite of the Dukes/Duchesses.



|Millicent Báthory|Age 200-450 |Apparent age 15-18|Ai Enma|The Baroness|Female|Noble|Dagger-First Class|Reserved by Mazamizari|
A manipulative woman who serves under The King. Known for her cruel ways.



|Name|5689|25|FC|The King|Male|Pureblood|Two Swords-First Class|NPC|
The Pureblood vampire king. Father of The Prince, uncle of The Duke, Grand Duke, and Duchess. Kind to those he likes, but easily angered.
---
---
---
---
★

Try to post at least 300 words, if you come up a little short though it's no problem.


★

Posting once per week is preferable.


★

Reserve characters in the OOC, I strongly recommend playing one from each category.


★

I'm being a bit more strict than usual, I'm giving 48 hours per character. Since I'm asking people to have two characters that gives you 96 hours to complete both. I'll offer 24 hour extensions, but only if you PM me a good reason. If you don't I'll reopen your slot.


★

You have freedom with your character sheets, but I'd be more than happy to let you use mine if you ask.


★

Other characters are welcome in addition to one listed here, but the ones listed are meant to be the protagonists.


★

Don't kill off a protagonist without discussing it in the OOC, secondary characters are fine if you both agree on it. The first password is your favorite fruit.


★

Romance is great, but anything past kissing should be taken to the PMs.


★

There's going to be a lot of gore scenes, if you can't handle that you might not want to join. The second password is a gif of your face claim and your hex code


★

I'm looking for about 4 people for this RP. I'm willing to add more roles. But I don't want any more than 6 members.


★

Anime face claims only. The last password is a gif from your favorite anime.
---
---
Inspired by VampireKnight, Owari no seraph, and Hellsing.
---
---
Taking place in...
17 posts here • Page 1 of 1
17 posts here • Page 1 of 1
Arcs are bundles of posts that you can organize on your own. They're useful for telling a story that might span long periods of time or space.
There are no arcs in this roleplay.
There are no quests in this roleplay.
Here's the current leaderboard.
There are no groups in this roleplay!
Welcome home, Promethean. Here, you can manage your universe.
Arcs are bundles of posts from any location, allowing you to easily capture sub-plots which might be spread out across multiple locations.
You can create Quests with various rewards, encouraging your players to engage with specific plot lines.
Settings are the backdrop for the characters in your universe, giving meaning and context to their existence. By creating a number of well-written locations, you can organize your universe into areas and regions.
Navigation
While not required, locations can be organized onto a map. More information soon!
There are no groups in this roleplay!
By creating Collectibles, you can reward your players with unique items that accentuate their character sheets.
Once an Item has been created, it can be spawned in the IC using /spawn Item Name (case-sensitive, as usual) — this can be followed with /take Item Name to retrieve the item into the current character's inventory.
Give your Universe life by adding a Mob, which are auto-replenishing NPCs your players can interact with. Useful for some quick hack-and-slash fun!
Mobs can be automated spawns, like rats and bats, or full-on NPCs complete with conversation menus. Use them to enhance your player experience!
Current Mobs
No mobs have been created yet.
Locations where Mobs and Items might appear.
You can schedule events for your players to create notifications and schedule times for everyone to plan around.
Add and remove other people from your Universe.
The Forge
Use your INK to craft new artifacts in Our Broken Wings. Once created, Items cannot be changed, but they can be bought and sold in the marketplace.
Notable Items
No items have been created yet!
The Market
Buy, sell, and even craft your own items in this universe.
Market Data

Market conditions are unknown. Use caution when trading.

Quick Buy (Items Most Recently Listed for Sale)
None
Discussions
Topics

Replies
Views

Last post
Most recent OOC posts in Our Broken Wings
There have been no posts in the OOC topic for this roleplay!