---
░░░░░░░░░░░░░░░░░░░░░░░░░░░░░░░░░░░░░░░░░░░░░░░░░░░░░░░░░░░░░░░░░░░░░░░░░░░░░░░░░░░░░░░░░░░░░░░░░░░░░░░░░░░

---
▌
▌
▌
▌
▌
▌
▌
▌
▌
▌
▌
▌
▌
▌
▌
▌
▌
▌
▌
▌
▌
▌
▌
▌
,
,
,
╭━━━━━━━━━━━━━━━━━━━━━━━━╮
Astrid Herondale
"Resist much, obey little." - Walt Whitman, Leaves of Grass
Tell Me || ROAM
Dialogue Colour ||

#93E7AA
Thought Colour ||

#808080
╰━━━━━━━━━━━━━━━━━━━━━━━━╯
---
░░░░░░░░░░░░░░░░░░░░░░░░░░░░░░░░░░░░░░░░░░░░░░░░░░░░░░░░░░░░░░░░░░░░░░░░░░░░░░░░░░░░░░░░░░░░░░░░░░░░░░░░░░░

---
▌
▌
▌
▌
▌
▌
▌
▌
▌
▌
▌
▌
▌
▌
▌
▌
▌
▌
▌
▌
▌
▌
▌
▌
▌
▌
▌
▌
▌
▌
▌
▌
▌
▌
▌
▌
▌
▌
▌
▌
▌
▌
▌
▌
▌
▌
▌
▌
▌
▌
▌
▌
▌
▌
▌
▌
x]
N A M E
Astrid Blu Ophelia Herondale
N I C K N A M E ( S )
Astrid (Anyone )
Blu (Friends)
R O L E
G E N D E R
A G E
S E X U A L I T Y
M A R I T A L S T A T U S
P O W E R
Pyrokinesis - Ability to manipulate, control and have immunity from fire.
---
░░░░░░░░░░░░░░░░░░░░░░░░░░░░░░░░░░░░░░░░░░░░░░░░░░░░░░░░░░░░░░░░░░░░░░░░░░░░░░░░░░░░░░░░░░░░░░░░░░░░░░░░░░░

---
▌
▌
▌
▌
▌
▌
▌
▌
▌
▌
▌
▌
▌
▌
▌
▌
,
╭━━━━━━━━━━━━━━━━━━━━━━━━╮
APPEARANCE
"I have not the pleasure of understanding you." - Jane Austen, Pride and Prejudice
╰━━━━━━━━━━━━━━━━━━━━━━━━╯
---
░░░░░░░░░░░░░░░░░░░░░░░░░░░░░░░░░░░░░░░░░░░░░░░░░░░░░░░░░░░░░░░░░░░░░░░░░░░░░░░░░░░░░░░░░░░░░░░░░░░░░░░░░░░

---
▌
▌
▌
▌
▌
▌
▌
▌
▌
▌
▌
▌
▌
▌
▌
▌
▌
▌
▌
▌
▌
▌
▌
▌
▌
▌
▌
▌
▌
▌
▌
▌
▌
▌
▌
▌
▌
▌
▌
▌
▌
▌
▌
▌
▌
▌
▌
▌
▌
▌
▌
▌
▌
▌
▌
▌
▌
▌
▌
▌
▌
▌
x]
H A I R
Medium length, dirty blonde wavy hair.
E Y E S
H E I G H T
W E I G H T
E T H N I C I T Y
O T H E R
---
░░░░░░░░░░░░░░░░░░░░░░░░░░░░░░░░░░░░░░░░░░░░░░░░░░░░░░░░░░░░░░░░░░░░░░░░░░░░░░░░░░░░░░░░░░░░░░░░░░░░░░░░░░░

---
▌
▌
▌
▌
▌
▌
▌
▌
▌
▌
▌
▌
▌
▌
▌
▌
▌
▌
▌
▌
▌
▌
▌
▌
,
╭━━━━━━━━━━━━━━━━━━━━━━━━╮
Personal
"There are darknesses in life and there are lights, and you are one of the lights, the light of all lights." -Bram Stoker, Dracula
╰━━━━━━━━━━━━━━━━━━━━━━━━╯
---
░░░░░░░░░░░░░░░░░░░░░░░░░░░░░░░░░░░░░░░░░░░░░░░░░░░░░░░░░░░░░░░░░░░░░░░░░░░░░░░░░░░░░░░░░░░░░░░░░░░░░░░░░░░

---
▌
▌
▌
▌
▌
▌
▌
▌
▌
▌
▌
▌
▌
▌
▌
▌
▌
▌
▌
▌
▌
▌
▌
▌
▌
▌
▌
▌
▌
▌
▌
▌
▌
▌
▌
▌
▌
▌
▌
▌
▌
▌
▌
▌
▌
▌
▌
▌
▌
▌
▌
▌
▌
▌
▌
▌
▌
▌
▌
▌
▌
▌
▌
▌
P E R S O N A L I T Y
╔══════════════════════════╗


xxx

✦ Intellectual ✧ Spirited ✦ Impressionable ✧ Sensitive ✦ Physical ✦
╚══════════════════════════╝
Astrid is a very physical person, she finds refuge in human contact and even goes as far as speak with her hands and her body. Gestures are all a part of the deal with Astrid and she can't even talk intimately without moving her hands and waving some how. It's vastly unnoticed by most people because she hides it so well but Astrid is a strikingly emotional person, prone to tears and upset. Due to this part of her personality, the only way she ever really finds comfort or manages to forget about things troubling her is through human contact, hugging a friend, holding someone's hand, playing with someone's hair. That's how Astrid finds her calamity when everything gets out of hand. Intimacy is her strong suit and it's her comfort zone too. She's good with words but still believes actions will always speak louder.
The important thing to remember about Astrid though is her incredible level of intelligence. She has a flair for languages, though she speaks impeccably and has a unique way with words in her own language, she follows this in French, Italian, Welsh, Mandarin and Portuguese. She speaks six languages and has practiced them well since she was a child, it all stemmed through her vain attempts to impress her parents whilst she was young. Though this is only one example of how far her intellect stretched, academically had she stayed at home in private education, she could of outperformed her peers even in an Ivy League school and even now when all she needs to know is how to control her flames, she still likes to read and educate herself.
Astrid is also a spirited, out spoken and feisty character. She's not afraid to put up a fight or start a debate. She won't take anybody's stick and she's not someone who's easy to fool either. She can see straight through a scheme and doesn't live to please others and live up to their standards anymore. After everything that happened with her family, she couldn't care less for an adult's approval and it's widely known now, she couldn't care less.
She is also however, hugely emotional. She thinks with her heart and for all the toughness she tries to make out she has, she's a real soft touch underneath it all and is a sucker for shy or quiet people however, even though she's emotional she hasn't cried since she was 11. She usually expresses her emotions using her pyrokinesis and is known to go seek out water bodies to practice her power by when she's upset. She goes to places with water as a way to prevent any fire spreading if something went wrong but she knows it's incredibly risky anyway. With this emotional nature comes the fact she's sensitive and easy to hurt but also how impressionable she is, if you knew her history and the things that hurt her the most, she'd be very easy to manipulate and get on bored even with all her intelligence and wit.
---
░░░░░░░░░░░░░░░░░░░░░░░░░░░░░░░░░░░░░░░░░░░░░░░░░░░░░░░░░░░░░░░░░░░░░░░░░░░░░░░░░░░░░░░░░░░░░░░░░░░░░░░░░░░

---
▌
▌
▌
▌
▌
▌
▌
▌
▌
▌
,
╭━━━━━━━━━━━━━━━━━━━━━━━━╮
Details
"We need never be ashamed of our tears. " -Charles Dickens, Great Expectations
╰━━━━━━━━━━━━━━━━━━━━━━━━╯
---
░░░░░░░░░░░░░░░░░░░░░░░░░░░░░░░░░░░░░░░░░░░░░░░░░░░░░░░░░░░░░░░░░░░░░░░░░░░░░░░░░░░░░░░░░░░░░░░░░░░░░░░░░░░

---
L I K E S
✦Heights - With a burning passion for climbing and the sky, it only made sense for Astrid to enjoy the sensation of being up high.
✧Summer - Being so closely bonded with fire, it's only natural for her to find peace when there is warmth.
✦Beanie Hats - She thinks they're cute, she often wears them herself but anyone she spots wearing one is someone to befriend.
✧Animals - Though she isn't really sure why because she's never had a pet or even been to a zoo, Astrid does find a certain appeal in the company of animals.
✦Combat Boots - What isn't too like about a spunky pair of black boots? They're her signature.
✧Star Watching - Even though the nights are cold, stars burn white hot and she finds star gazing key to reminding her of her own insignificance. They're the only thing that feels like it's the same here as it was back home and sometimes, as much as she loathes her blood relatives, it's nice to remember the idea of a real family.
✦David Bowie & Queen - A slight music nerd, Astrid was insists these two powerful artists are the best of the best.
✧Human Contact - She's someone who needs to feel loved and cared for, she finds that feeling in human contact and it's her favourite way to be reassured.
✦Bass Guitar - She likes the sound and she enjoys punk and funk music, so it became something that struck her as fairly iconic.
---
░░░░░░░░░░░░░░░░░░░░░░░░░░░░░░░░░░░░░░░░░░░░░░░░░░░░░░░░░░░░░░░░░░░░░░░░░░░░░░░░░░░░░░░░░░░░░░░░░░░░░░░░░░░

---
D I S L I K E S
✦ Jazz - Astrid was struggle to name even a single thing to like about jazz except maybe people who hate jazz too.
✧Water - This probably explains itself but she doesn't ever swim and showers are kept as being very brisk.
✦Travelling - Stability is something she likes to have in her life, especially when it comes to what she calls home.
✧Writing - Astrid has a lot going on behind those chestnut eyes and she struggles to focus any of it long enough to focus on writing, she claims to get headaches from writing long.
✦Texting - She finds it anti-social and prefers the real thing.
✧Alcohol - Surprisingly, she's completely straight edge. She holds the unpopular opinion of alcohol being a stupid idea ad hasn't drank since the first time she tried it.
✦Favouritism/Bias - Considering the way she grew up and where it got her, she's come to despise people who go about life being bias.
✧Religion - She thinks it is all as fictional as Harry Potter and will occasionally put an intelligent argument about it if you spark her up enough about it.
✦Large Groups - 1x1 is where Astrid finds herself feeling safe, big groups intimidate her and are way out of her comfort zone.
---
░░░░░░░░░░░░░░░░░░░░░░░░░░░░░░░░░░░░░░░░░░░░░░░░░░░░░░░░░░░░░░░░░░░░░░░░░░░░░░░░░░░░░░░░░░░░░░░░░░░░░░░░░░░

---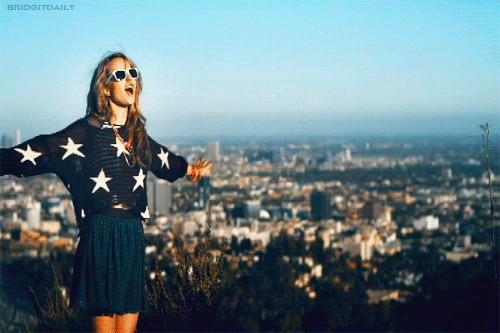 ▌
▌
▌
▌
▌
▌
▌
▌
▌
▌
▌
▌
▌
▌
▌
▌
▌
▌
▌
▌
▌
▌
▌
▌
▌
▌
▌
▌
▌
▌
▌
▌
▌
▌
▌
▌
▌
▌
▌
▌
▌
▌
▌
▌
▌
▌
▌
▌
▌
▌
▌
▌
▌
▌
▌
▌
▌
▌
▌
▌
▌
▌
▌
▌
S T R E N G T H S
✦Intelligence - She's a bright cookie, in every meaning of the phrase.
✧Languages - She has a natural flair for learning new languages, she prides herself on fluently speaking 6.
✦Conversation - She has a way with words and charisma is one quality you can't take away rom her.
✧Speed - Although athletic, physically she isn't the strongest person however speed comes naturally to her as long she keeps fit and in shape.
✦Willpower - If Astrid wants to do something and is committed to something, she'll do it and there will be no stopping her once her mind has been set.
F L A W S
✦Blunt - She doesn't beat around the bush and is often mistaken for being rude by those who haven't known her long.
✧Damaged - Her childhood damaged her mentally and anyone who understands what happened to her could easily bend and manipulate her, that's the only reason she's labelled a rebel now- they got into her head.
✦Empathetic - Astrid is very empathetic to people, especially young people and quieter people but it means she gets too involved in things emotionally.
✧Emotional - If you learnt how Astrid works, she'd be easy to control. For all her brains and intelligence, she thinks with her heart too often and not her head. It has got her in too many bad situations through time.
✦Irrational - She doesn't always think for herself or stop to think.
Q U I R K S
✦ Prefers to speak in French - Although her parents were English speakers, she learnt French from a young age and became the language she was more comfortable speaking.
✧Fear of Water - When touching or submerged in water, Astrid cannot always use or if she can use it, control her pyrokinesis. She knows it's irrational but the fear is known to leave her with crippling anxiety.
✦Ambidextrous - She can hold things, write, play and do everything with both hands to equal ability.
---
░░░░░░░░░░░░░░░░░░░░░░░░░░░░░░░░░░░░░░░░░░░░░░░░░░░░░░░░░░░░░░░░░░░░░░░░░░░░░░░░░░░░░░░░░░░░░░░░░░░░░░░░░░░

---
▌
▌
▌
▌
▌
▌
▌
▌
▌
▌
▌
▌
▌
▌
▌
▌
▌
▌
▌
▌
▌
▌
,
╭━━━━━━━━━━━━━━━━━━━━━━━━╮
History
!There is a fatality, a feeling so irresistible and inevitable that it has the force of doom, which almost invariably compels human beings to linger around and haunt, ghostlike, the spot where some great and marked event has given the color to their lifetime; and still the more irresistibly, the darker the tinge that saddens it."
Nathaniel Hawthorne, The Scarlet Letter
╰━━━━━━━━━━━━━━━━━━━━━━━━╯
---
░░░░░░░░░░░░░░░░░░░░░░░░░░░░░░░░░░░░░░░░░░░░░░░░░░░░░░░░░░░░░░░░░░░░░░░░░░░░░░░░░░░░░░░░░░░░░░░░░░░░░░░░░░░

---
▌
▌
▌
▌
▌
▌
▌
▌
▌
▌
▌
▌
▌
▌
▌
▌
▌
▌
▌
▌
▌
▌
▌
▌
▌
▌
▌
▌
▌
▌
▌
▌
▌
▌
▌
▌
▌
▌
▌
▌
▌
▌
▌
▌
▌
▌
▌
▌
▌
▌
▌
▌
▌
▌
▌
▌
▌
▌
▌
▌
Astrid grew up in an incredibly prestige human family, she was born to overwhelmingly overjoyed parents in 1999 and was raised in France and England, for 11 years splitting the years with six months in each country. Astrid's parents was an ex-Hollywood director and her Mother a socialite, so she was nurtured to be civilized, ambitious and independent. She retained all these qualities from her upbringing and as a child, Astrid held nothing but the upmost respect for all adults- especially her parents Jackson and Rosalind Herondale. The couple bore only two children, Astrid the youngest by four years but easily the most favoured and spoilt child. Her brother, Jasper was born in 1995 and is now 21.
Growing up, there was no one more important to Astrid then her family. `She was never aware of being abnormal, peculiar or gifted, the only blessings she knew of were her wealth and impeccable talent for learning languages. Living in the spotlight however, taught Astrid to always remember what was important and that is a lesson she remembers even if her priority has since changed. Before, it was her family over her own life, the world or her dreams; the most important thing to her was her family and she lived to please them. Attending a high end private school, practicing all kinds of hobbies and talents from music to sport to academics. She did everything in her power to cover it all and be the best she could be. She tried to act adult, so she could fit it into her Mother's elitist world and for many years, she did. She'd sit with the women when her Mother hosted meetings to plan functions and events, she'd even offer her assistance in decorating venues on the day of these gatherings. She was very, very involved in everyone's lives at home and was very, very loved; especially by Jasper.
Astrid and Jasper had incredible bond as siblings, bound to each other by love, duty and loyalty. They played together civilly at all the times, not even their friends could account a time where the two siblings rowed; it never happened in their entire lives of being in each other's company. They did everything together, Jasper even once filed in for Astrid's dance partner once when they fell ill on the day of Astrid's grading exam. She used to pretend to interview Jasper's girlfriends and determine if they were fitting and of enough standard for him and he'd always listen to her as well and even played along when she was trying to convince him he could marry the girl she admired in her gossip magazine. Their relationship as siblings was so rare and so perfect, it just made it pure tragedy when it fell apart.
Astrid fitted in to that world so beautifully, she almost never found out that it wasn't truly her world. Somewhere down the line after her eleventh birthday. Astrid grew upset after being criticised by one of her Mother's friends but the agitation grew when the woman proceeded to insult Astrid's brother calling him arrogant and foolish, the matter was because of business between her Mother, Jasper and this woman but Astrid didn't understand that and took the offence personally unknowing to what would happen afterwards. Astrid stamped her foot in protest when the woman continued to verbalise fouls about Rosalind and no one noticed but when she did, a spark flew off her foot like an ember but when this woman proceed to slap Rosalind, Astrid ran forwards and her entire figure ignited in a way science could never explain. Astrid was supernatural and no one could explain why.
The unfortunate means in which Astrid discovered her pyrokinesis meat it engrossed her family with fear instead of admiration and understanding. They cast her out and paid off the woman with millions to enforce her silence. They gave Astrid a small amount of money to access when she turned of age and threw her out to live at an orphanage for a while until they discovered the safe haven and sent her here.
Astrid being only a child at the time was filled with hurt, angst and misunderstanding. She didn't know why she'd been abandoned and past about like an unwanted parcel. She found refuge at the safe haven but her parents refusal to accept her- even her brother, refused to save Astrid from being sent away. The day she turned on fire, he'd locked her in her bedroom at their Mother's request until they decided what they'd do. He locked her in her bedroom and when she struggled, he clamped her mouth and kicked her hard enough to make her sob. Astrid never forgave him. As a teenager living in a haven full of strangers, self-loathing branched into loathing her parents also and years on, the rebels violated her delicacy and pain to convince her to join them; reminding her of how she was abandoned as a child and changing her mind, warping her to eventually believe she supported supernatural supremacy and that humans deserved oppression. She'd never truly put her heart into that kind of opinion or view, but her pain and suffering was something they could manipulate against her to improve their numbers and strength and unfortunately, Astrid fell straight into the trap.
---
░░░░░░░░░░░░░░░░░░░░░░░░░░░░░░░░░░░░░░░░░░░░░░░░░░░░░░░░░░░░░░░░░░░░░░░░░░░░░░░░░░░░░░░░░░░░░░░░░░░░░░░░░░░

---
▌
▌
▌
▌
▌
▌
▌
▌
▌
▌
▌
▌
▌
▌
▌
▌
▌
▌
,
╭━━━━━━━━━━━━━━━━━━━━━━━━╮
Theme Song
"I got a gun for my mouth and a bullet with your name on it
But a trigger full of heartbeat pulling from an empty pocket"
-Out of the Black, Royal Blood
╰━━━━━━━━━━━━━━━━━━━━━━━━╯
---
░░░░░░░░░░░░░░░░░░░░░░░░░░░░░░░░░░░░░░░░░░░░░░░░░░░░░░░░░░░░░░░░░░░░░░░░░░░░░░░░░░░░░░░░░░░░░░░░░░░░░░░░░░░

---
▌
▌
▌
▌
▌
▌
▌
▌
▌
▌
▌
▌
▌
▌
▌
▌
▌
▌
▌
▌
▌
▌
▌
▌
▌
▌
▌
▌
▌
▌
▌
▌
▌
▌
▌
▌
▌
▌
▌
▌
▌
▌
▌
▌
▌
▌
▌
▌
▌
▌
OUT OF THE BLACK /|\ ROYAL BLOOD
How did it feel when it came alive and took you
Out of the black
It broke your skin and shift through
Every part of me, every part of you

You made a fool out of me
And took the skin off my back running
So don't breathe when I talk
'Cause you haven't been spoken to

I got a gun for my mouth and a bullet with your name on it
But a trigger full of heartbeat pulling from an empty pocket

I never knew why
And you didn't care when
You closed every day
I washed away your sin

And I promised you like
You promised me
That those vows we made
We boxed them in for free

You made a fool out of me
And took the skin off my back running
So don't breathe when I talk
'Cause you haven't been spoken to

I got a gun for my mouth and a bullet with your name on it
But a trigger full of heartbeat pulling from an empty pocket

You made a fool out of me
And took the skin off my back running
So don't breathe when I talk
'Cause you haven't been spoken to

I got a gun for my mouth and a bullet with your name on it
But a trigger full of heartbeat pulling from an empty pocket

And it's hard, this world
Never lets you go, deals a
---
░░░░░░░░░░░░░░░░░░░░░░░░░░░░░░░░░░░░░░░░░░░░░░░░░░░░░░░░░░░░░░░░░░░░░░░░░░░░░░░░░░░░░░░░░░░░░░░░░░░░░░░░░░░

---
F A C E C L A I M:

Bridgit Mendler
---
░░░░░░░░░░░░░░░░░░░░░░░░░░░░░░░░░░░░░░░░░░░░░░░░░░░░░░░░░░░░░░░░░░░░░░░░░░░░░░░░░░░░░░░░░░░░░░░░░░░░░░░░░░░

---
[quote][/quote]