╔
╗
Charismatic || Daring || Reckless || Unforgiving || Musical
[
Car Radio || Twenty One Pilots
]
"If your mad, don't throw a punch,
Don't start a fire about it,
Don't shout about it,
Sing.
That's the most powerful weapon you have," - Gerard Way
╚
╝
---
---
Full Name: Diana Jane Fairchild
Nicknames: Di | Ana | DJ | The Russian
Age: 17
Sexual Orientation: Pansexual
Occupation: Student - Aspiring Musician
Religion: Agnostic (but believes in a soul)
Heritage: English 25% | French 25% | Russian 50%
Ethnicity: Caucasian
Birth Day: 18 - 02
Birth Sign: Aquarius
Home Town: Abakan
Languages 1st Russian | 2nd English
---
---
╔
╗
Bitter || Scandalous || Independent || Vegan || Spiritual
[
Bring Me The Horizon - Happy Song
]
"If I could be with you tonight,
I'd sing you to sleep,
Never let them take the light behind your eyes,
Some day, I'll lose this fight,
As we fade in the dark,
Just remember you will always as bright,"
╚
╝
---
---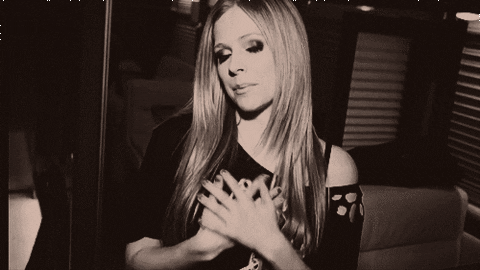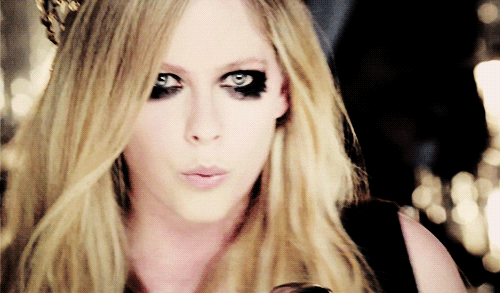 Personality: Diana in a nutshell, is trouble. She has no respect for authority, rules- the law. None of it, she just doesn't know how to obey something, she just a constant urge not to follow in line. She completely lacks the ability to follow orders and possesses the power of coming up with a sharp tongued, offensive punch line in less time than it takes her to breathe. She's menacing and sarcastic which means she went down a hit with a lot of people in school for her supposedly entertaining scenes of rebellion in classes and despicable stories of misbehaviour, vandalism and intoxication but her unruly reputation does mean a lot of kids take to disbelieving her and thinking she's a bit mental so to some degree, she was always questioned and teased which is probably way she ended up in so many fist fights. She puts up a very high wall and is quite distant from people as far as intimacy and trust goes, she doesn't like to rely on other people or feel dependent- so she doesn't tend to let herself attach, the first thing she does when she meets someone she finds herself taking a shine to, is find a reason to hit them in the face or less theatrically, simply dislike them and it's habit she's practiced since she was 13 but she's never admitted to anyone she does that because she knows it makes her incredibly judgemental which in some ways she is, she just doesn't really mean to be. People piss her off, if that's simple.

The other side to Diana, is a darker one she doesn't like to discuss and she tries to hard from. She is highly secretively a very sensitive person and struggles to cope with death, heartache or sincere loss of any kind. Optimism is not her strong point either and in fact is very depressive and pessimistic although she is very bitter and angry towards people and plays it off as she needs no body, there's a constant internal nagging making her feel like she does. When it comes to something close to heart or internal issues of her own- she does struggle to find any silver linings or rays of light. Diana also tends to take things very much to heart and makes herself feel responsible for things that are out of her own control which is what's assumed to her supposed depression, the label has followed Diana like a ghost since she was 13 but she thinks very little of it She considers herself to be realistic more than anything but her pessimism and tendencies to upset and shame made her Father worry enough to get the idea checked out but Diana is adamant there's nothing wrong with her mind and so are others. Though the issue is a personal one and isn't much known outside of her immediate family. Diana refuses to admit there is and ever has been a problem. She knows she has a lot of problems really and that her nagging low self-esteem, her need for attention and though she won't admit it- company, are feelings really do exist but she refuses to confront them and has walked out of every therapy session she's ever been taken to. The disorder makes her very prone to depressive episodes, feelings of aggression, hatred towards herself and others, intense jealous and loneliness which is often why she feels the need to act out so much.

Contrary to popular belief, the one thing that Diana truly cares about isn't herself but music. There is nothing in the world she has more passion for and she dreams of the day she'll be discovered and she'll get to tour the world with her band. She's associated as a vocalist for a small group called 'Monochrome Image' and they've even get an independently recorded album called 'Ethanol & Ash Trays' but they're not even close to being side and they've never done a gig bigger than a group of maybe 200 but she has a lot of dreams for the band and it's ultimately what she lives for.

When Diana is in her better of moods and not worse off for a drink, she's actually got natural charms about her that give her the aura of being quite charismatic and intriguing but Diana has very high metaphorical walls and it'd take more than wrecking ball to get through them but the sad thing about Diana is that if she had someone to care about, she'd probably give them everything she had to give there's just no one around to give that too. Her parents aren't around, so she lives alone and uses that as an excuse to drink, party and smoke and she has no other family or any genuine friends. Her friends never last longer than a few months and relationships with Diana last days- she has a tendency to panic and break under the pressure.

Around school, Diana is a quiet crowd pleaser she walks the halls quite moodily but she's first to hit the fire alarm and get everyone out of classes for half an hour and she's also the girl who is always up in teacher's faces shouting and swearing about depersonalisation and the inadequate and ridiculous social hierarchy of the schooling system. She's not one to show a lot of respect to people and when she does it should be considered something quite incredible and something to highly regard because most people won't get a second of Diana's time unless she's using them as part of a game. That's the ugly side of Diana's persona, she's very manipulative and scheming, she likes to set people up for a down fall and flip the tables round- fortunately for some, this side of her only tends to be shown when she's making efforts for revenge but it can still show in day to day circumstances.

Fears: Diana has a lot of fears and phobias, there's the less troubling ones like insects and moths but she has a lot of sincere phobias of being alone but at the same time being dependent and she has the worst fear of masks and clowns, if she sees someone in a mask or in a clown she'd break down and cry- any day, any where with any one, she'd honestly just fall to pieces.

Quirks: Diana has a tendency to shout, swear or speak in Russian she's angry or agitated and this is ultimately why people started knowing her by ethnicity more than her name because it made her stand out a bit more than the average trouble maker. Even teachers are known to call her 'The Russian' to which, they often get the response of accusations of them being racists.

Passions: Punk Rock, Emo, Metalcore and Alternative music.

Guilty Pleasures: Vodka and Cannabis

Peeves: Overly happy, excited, giggly, emotional people and pop music.
---
---
╔
╗
Troubled || Aggressive || Lonely || Defensive || Argumenative
[
Fat Lip - Sum 41
]
"Well I know I'm not the one you thought you knew back in high school
Never going, never showing up when we had to.
Attention that we crave don't tell us to behave,
I'm sick of always hearing act your age.

I don't want to waste my time
Become another casualty of society.
I'll never fall in line
Become another victim of your conformity
And back down."
╚
╝
---
---